Candidate Assessment for maritime recruiters and HR teams
Ocean Assessment
Recruit and retain your greatest assets
We all know the risks if crews don't work well together. Safety and environmental risks, loss of time and money – even reputation can be damaged. In a safety critical industry such as ours, the consequences can be severe.
Seafarer recruitment and promotion are key processes. That's why you need peace of mind that you are selecting teams you can entrust with the care of your people, the environment, cargo and vessels.
The Covid-19 pandemic has caused unprecedented disruption to Manning and Crewing – those responsible, have struggled to operate without the possibility of face to face interviews and the kind of in-person assessments they undertake to evaluate a candidate for employment or promotion.
Ocean Technologies Group has a history of providing robust online assessments across seafarer competence, English language skills, ability profiling and personality testing which has proved invaluable in ensuring that our customers can continue to assess candidates for important positions, giving them an advantage over competitors struggling with deferments and delays.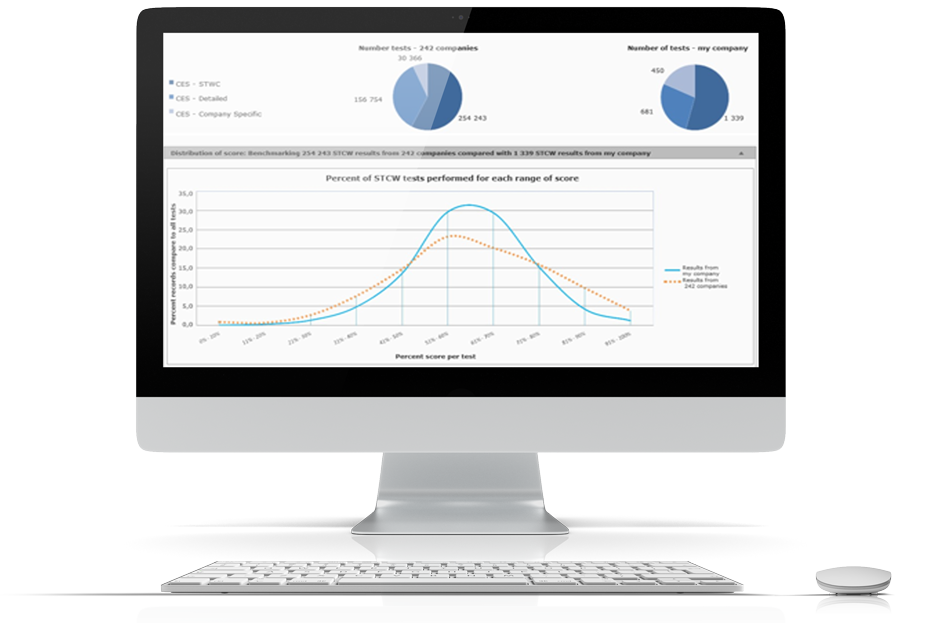 Explore our assessment solutions
Ensure high performing crews and safe ships through recruitment and promotion testing based on world-class assessments.
At Ocean Technologies Group we have brought together the most recognised and respected names in pre-employment testing, with a deep understanding of the needs of crewing professionals.
From assessing new joiners to helping your brightest candidates move through the ranks, we provide you with the tools to recruit and develop the talent your business needs.
Why pre-employ test your candidates?
Objective data can predict employee success
Improved screening of candidates
Greater insight than just a résumé or interview
Accurate information about a person's capabilities
Peace of mind from objective data-driven decision making
Reliable pre-employment data supports ongoing crew competence management and training programmes
"A successful hiring manager should be able to identify crucial factors in a candidate's profile, such as cultural fit, technical abilities and qualifications – helping companies hire the right candidate and avoid the costly repercussions of a bad hire. Having an efficient recruitment process with the right pre-employment tests is essential to make the right hiring decision."
Master Mariner, Capt. Torger Tau

Crew Evaluation System (CES)
Assess the level of knowledge and expertise by testing the candidate in specific subjects and at the knowledge level required for the position.
Ability Profiling (APRO)
Build a picture of skills and cognitive (psychometric) abilities, objectively gaining the insights of the crew members' likely reactions in safety-critical situations, and ability to cooperate in teams.
Facet5 Personality Testing
Understand the personality – identify strengths, values, motivations, preferred way of working and predict behaviour that can help or cause problems when performing duties onboard.
Marlins English Language Testing
Measure crews' ability to understand and communicate in English with the global standard test for Maritime English Language assessment.
Consequences of hiring the wrong candidate
Poor hiring decisions are common, but people often underestimate their impact.
Ocean Assessment is trusted by the leading maritime operators to protect their businesses.




Productivity & reputation impact

Find out how you can take your maritime recruitment and promotional testing to the next level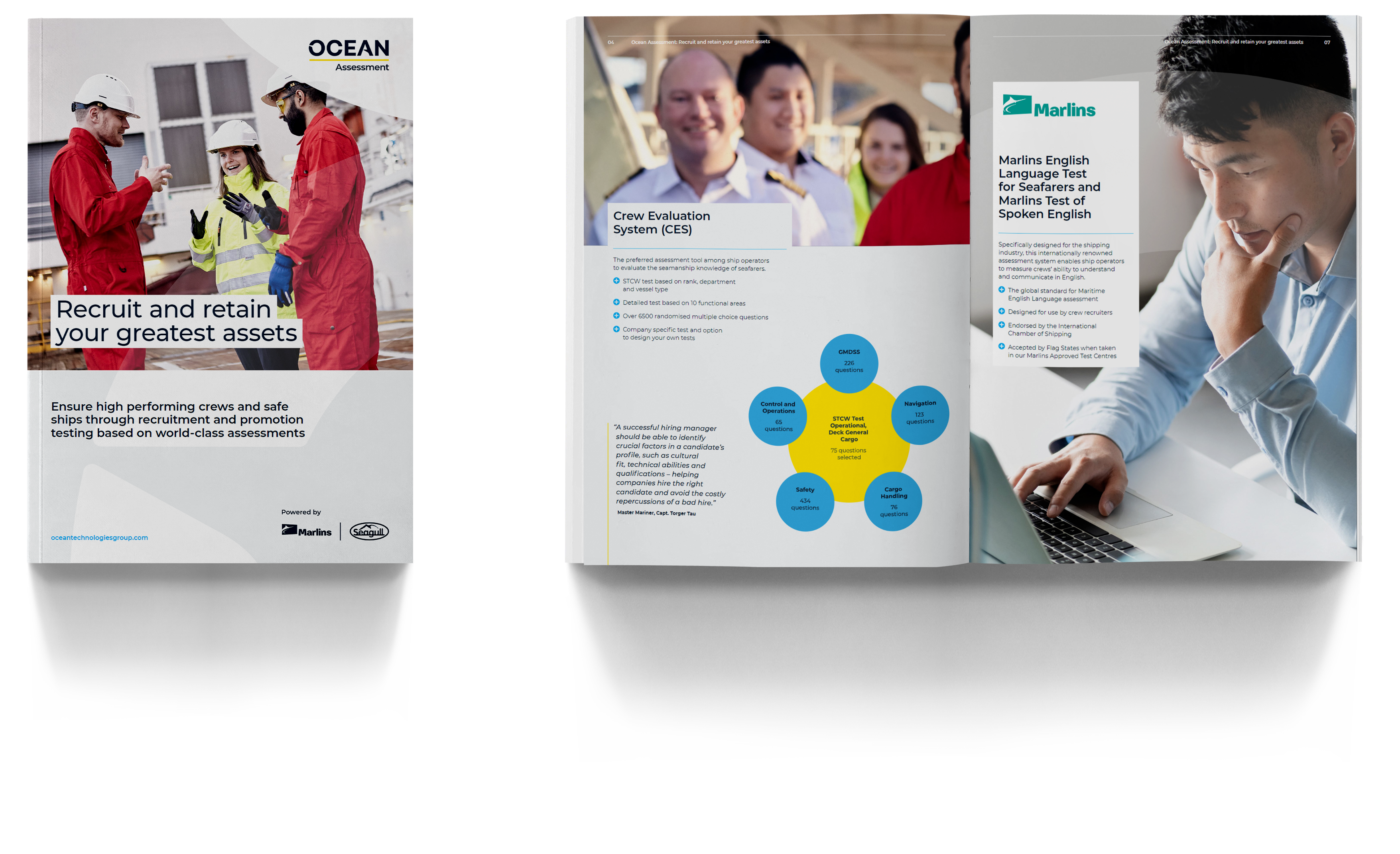 Best of breed learning platform
All the tools you need to plan, manage, deliver and report on your training onshore and across the fleet.