Helping you to meet the challeges of shipping in the digital age
Ocean Learning Platform
The ultimate in maritime e-learning
Our new best of breed learning platform with exemplary user experience at its core.
All the tools you need to plan, manage, deliver and report on your training onshore and across the fleet.
"Our employees do not want to use their spare time at a training centre. When we can do courses on board then we have a happy crew and we can save a lot of money"
Tankers customer
Best of breed learning platform
Tools to build and schedule your training matrix and advanced reporting tools that provide actionable insight into the training happening across your organisation.
Exemplary User Experience (UX) that drives engagement and adoption.
Access to award-winning content. Over 800 blended learning titles on every subject of concern to the responsible ship operator, providing you with unrivalled choice from the Ocean Learning Library.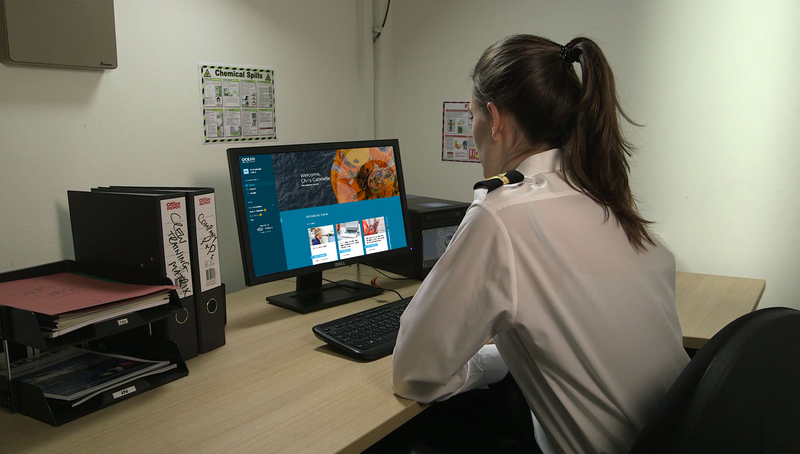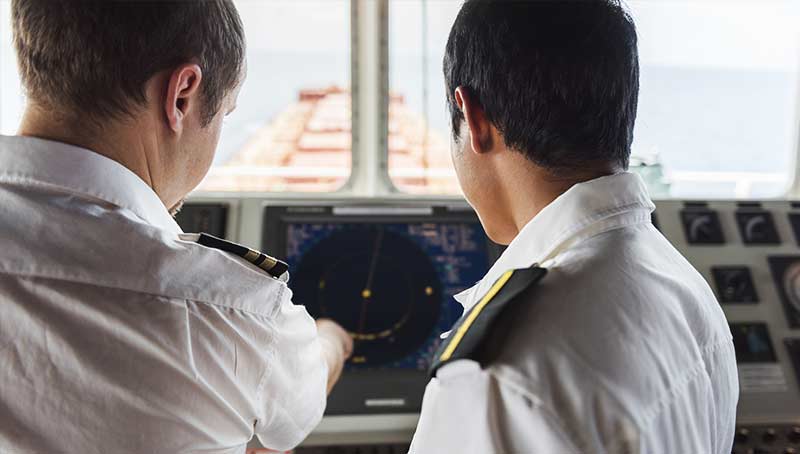 Ability to extend your library with your company specific training. You can even design your own material using our integrated Rapid E-Learning authoring tool.
Comprehensive Competency Management System gives you valuable insights into the strengths and weaknesses within your organisation, helping you to meet standards such as TMSA and find continuous improvement.
News bulletin and Company Notice features that keep your crew informed and connected to what's happening in your company and the wider sector.
Integrated Pulse Survey tool to easily monitor engagement and gather valuable feedback on your initiatives.
Extensive API connection capabilities and automated services for secure data exchange, designed to minimise work onboard and deliver efficiencies.
Advanced possibilities to assess and evaluate with integrated CES assessments and digital Performance Appraisal feature.
Powered by the most recognised and respected names in Maritime e-learning. Unrivalled expertise, globally endorsed.
Secure and scalable to suit the needs of your fleet
Fully connected technology that works wherever it needs to. We believe training should be available anytime, anywhere and at the point of need.
We don't rely on connectivity but where we have it, we use it effectively. Using our automated data exchange and extensive APIs, we provide secure connections to your data.

Training wherever you need it

Scalable to any fleet size

Accessible, repeatable, measurable – a learning solution for the 21st century vessel
E-learning is the optimal solution for the unique and unpredictable training needs of the maritime industry. It's accessible anytime, any place, anywhere, and at the point of need.
Learners can study at their own pace and repeat sessions any number of times at no additional cost. It also guarantees consistency and a common standard across your organisation.
Measurable digital records to support data analysis and reporting.
Competency Management System
Building careers, improvement and excellence
Rapid E-Learning
Design and deploy fast and efficient e-learning
Performance Appraisal
Digital appraisals to evaluate your crew
Pulse Survey
Measure and improve employee experiences
Best of breed learning platform
All the tools you need to plan, manage, deliver and report on your training onshore and across the fleet.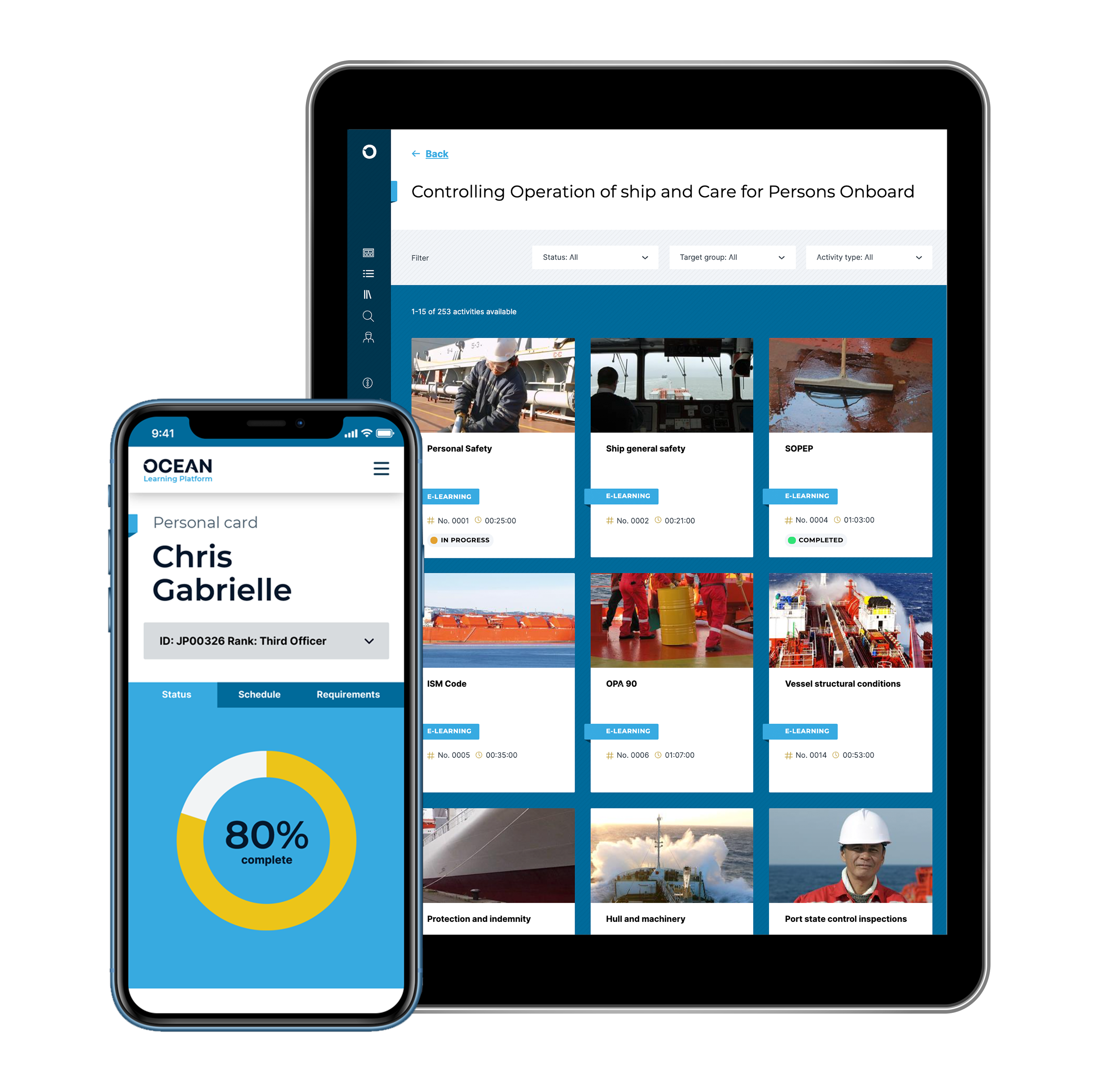 Find out how you can take your maritime recruitment and retention to the next level with Ocean Assessment
Find out how we've helped some of the world's most successful companies utilise the power of e-learning to transform their businesses.