Remote learning and collaboration for today's digital-first workforce
Our Virtual Classroom is an online browser-based tool for training, collaborating and communicating with your people, wherever they are in the world.
Delivering a fully evidence and auditable record of events, training or familiarisation conducted in training centres, company offices or at home is easily continued aboard.
Connect crew, expert educators, and shore-based teams with Virtual Classroom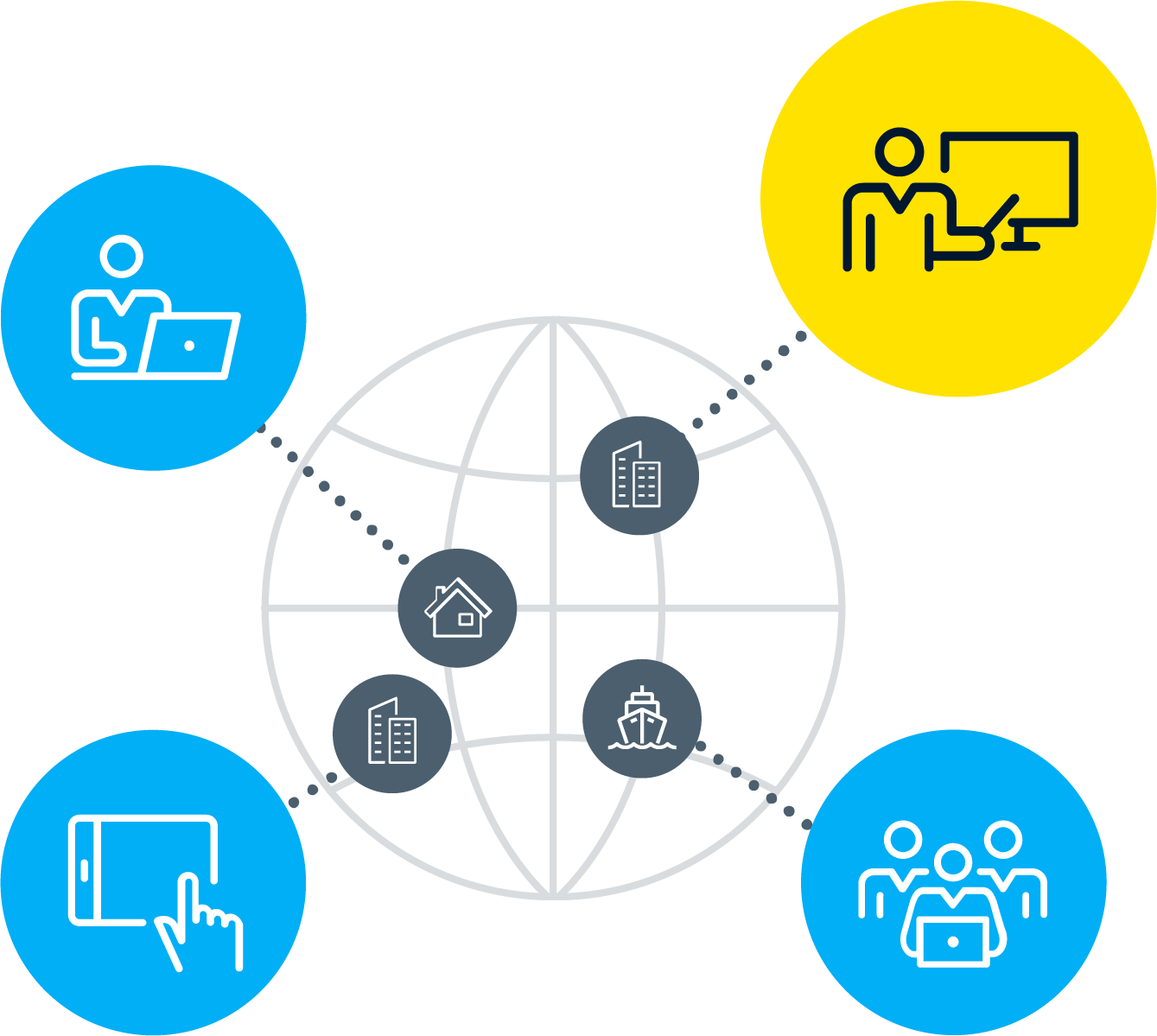 A connected workforce is an adaptable workforce
Virtual Classroom is a space for connection, collaboration and communication – enabling companies to share information, deliver training and engage with their people.
As part of the Ocean Learning Platform, Virtual Classroom offers an endless number of applications, including:
Remote teaching in a digital classroom environment to serve learners, wherever they are

Preparatory co-ordination between ship and shore ahead of audits and inspections

Pre-joining familiarisation calls and post-relief debriefing meetings

Safety meetings and coordination between ship, shore and 3rd parties

Remote assessments and interviews of personnel

Crew seminars and events
Assign pre-event tasks or e-learning
Integrate custom learning modules
Run in-event polls/quizzes
Use breakout rooms for teamwork
Work on the collaborative whiteboard
Gather feedback with in-event or post-event surveys
Assign post-event reading or further learning
"The whiteboards and breakout rooms offer a huge advantage"
Ship Manager with own training centres
A complete record of activity, synchronised between ship and shore
As a fully integrated part of the Ocean Learning Platform, Virtual Classroom provides a complete overview of your crew's experience, learning needs, performance and training.
Easy and fast access to a reliable training record empowers companies with the confidence and information they need to budget and plan for training and recruitment
The direct and synchronised link with Ocean Learning Platform means that any activity, such as pre-boarding familiarisation, is logged and can be presented at inspection.
A classroom experience without borders or boundaries
Virtual Classroom eliminates the physical restrictions, and the associated costs, of running in-person meetings, familiarisation sessions or classes.
Build programmes of learning with multiple formats, over any period of time, unrestrained by the physical location of the learner or trainer.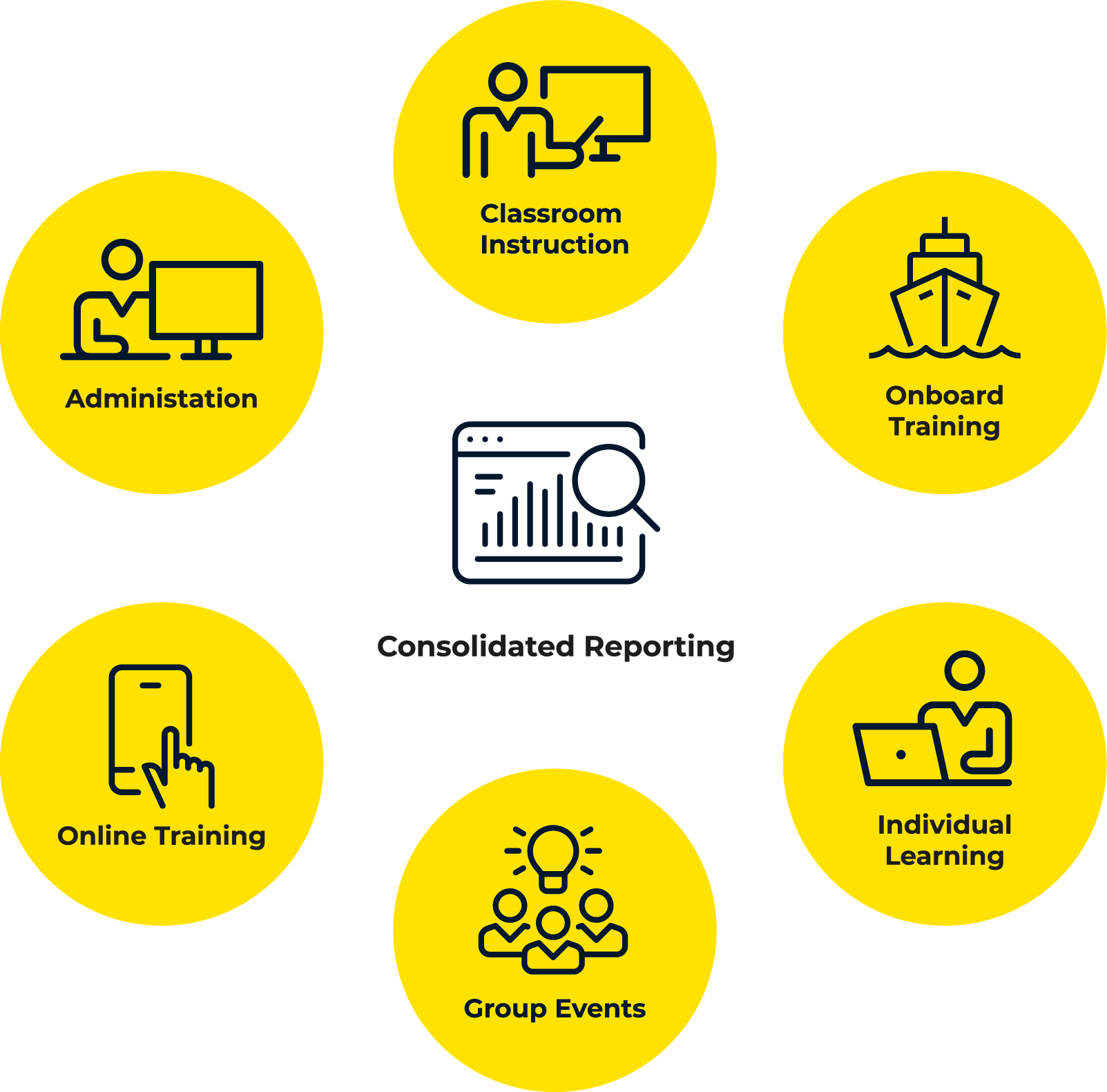 Take a virtual tour with us
Providing a seamless training experience
Virtual Classroom makes it possible to enhance and combine in-person education, e-learning and hands-on sessions with remote classroom sessions.
The design and delivery of programmes of learning that comprise of multiple sessions and mixed formats is proven to improve effectiveness.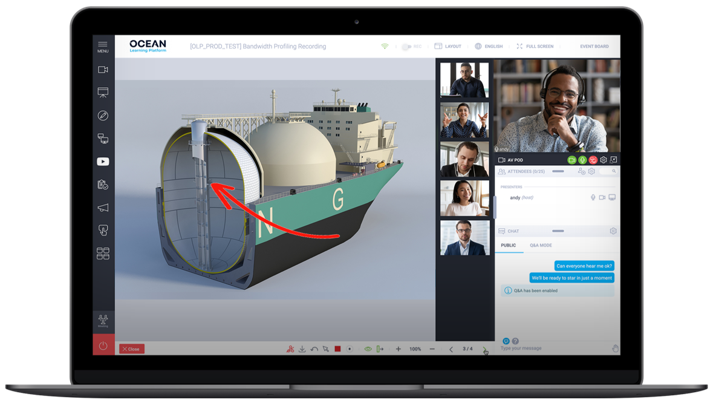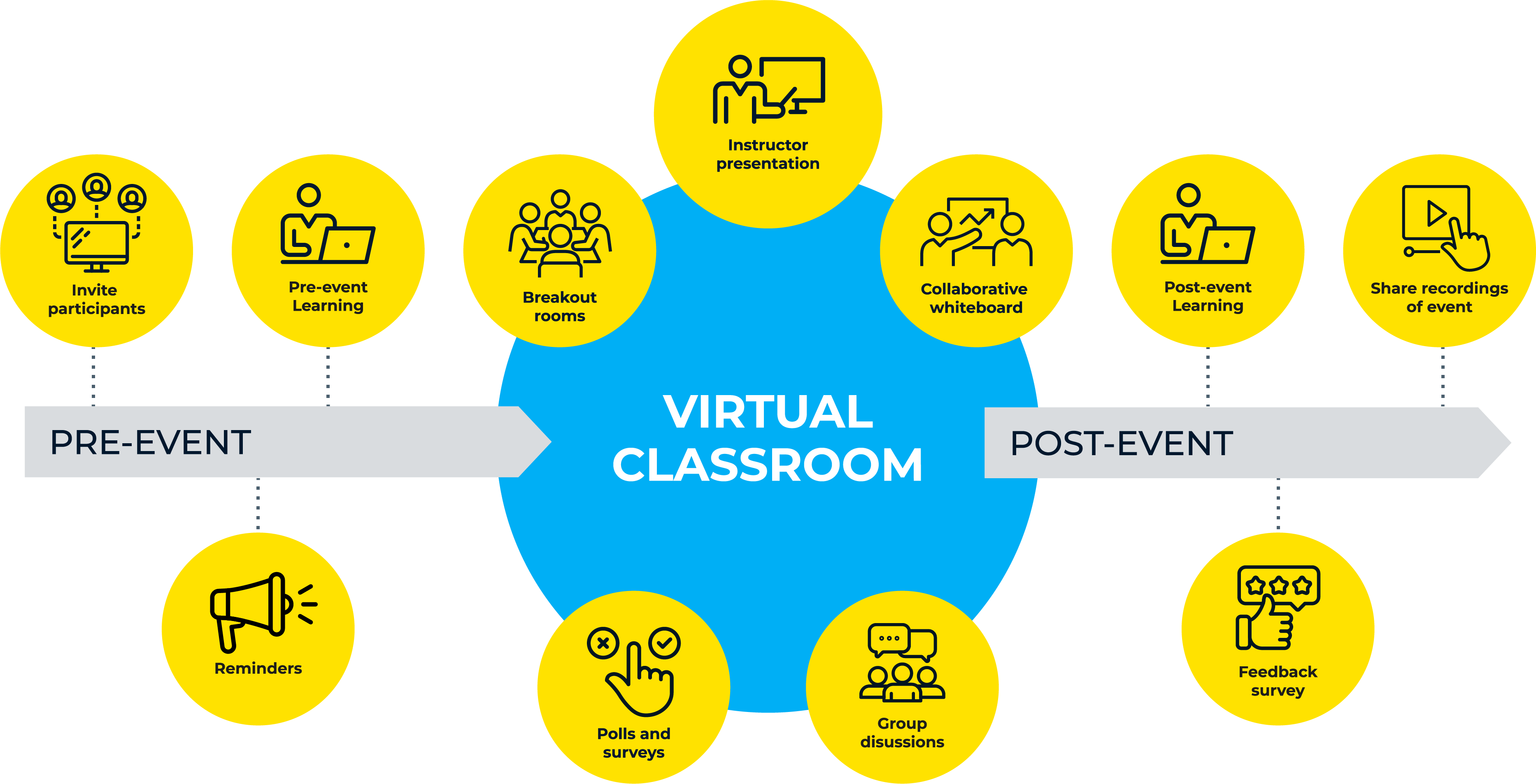 Find out more about Virtual Classroom
and how it can benefit your teams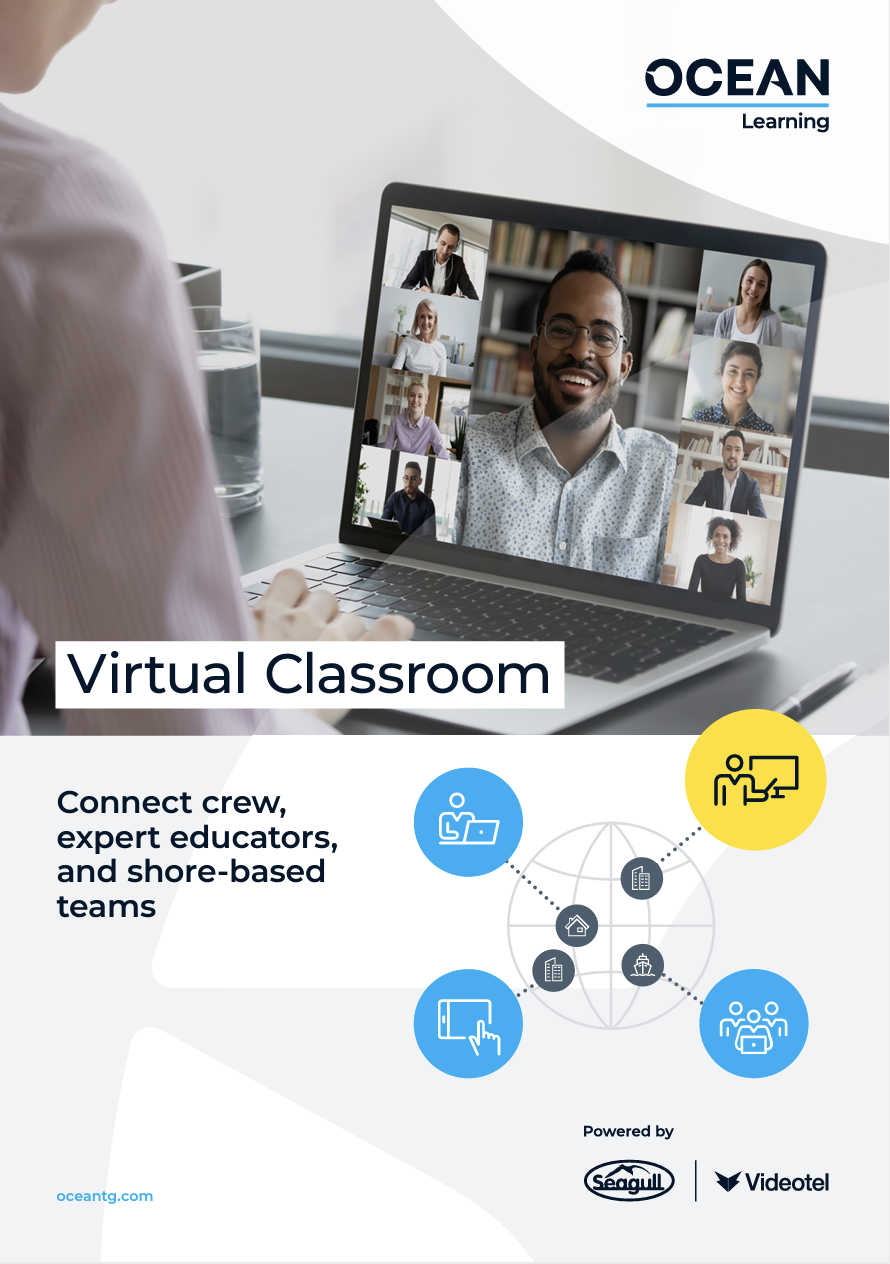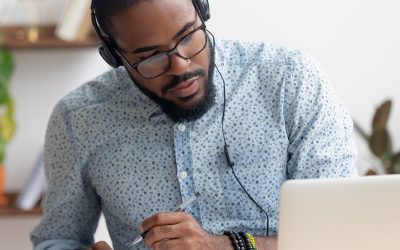 Getting the most from virtual classrooms Driven by the need to conduct 'business as normal' through lockdowns and travel restrictions, many businesses and educational institutions quickly shifted to working online in virtual classrooms. While online meeting tools have...
Best of breed learning platform
All the tools you need to plan, manage, deliver and report on your training onshore and across the fleet.