Getting the most from virtual classrooms 
Driven by the need to conduct 'business as normal' through lockdowns and travel restrictions, many businesses and educational institutions quickly shifted to working online in virtual classrooms. While online meeting tools have undoubtedly played a critical role as a quick fix, they were not designed for teaching online. Translating classroom learning to remote learning, and effectively managing cohorts online, requires a different set of tools.
Our last webinar of May focused on the benefits of virtual classrooms and included a detailed walkthrough of the Ocean Learning Platform Virtual Classroom. We discussed the opportunities that virtual classrooms provide to business, educators, and learners, looked at the advantages of virtual classrooms over online meeting tools, and offered tips on designing more effective remote virtual classroom sessions.  
Date: 27th May 2021
Presenters:
Raal Harris – Group Creative Director, Ocean Technologies Group
Andy Muir – Senior Product Manager, Ocean Technologies Group
Raal Harris opened the webinar with an overview of the advantages virtual classrooms offer to educators and learners and his tips for translating classroom learning to distance learning programmes. Andy Muir then provided an overview of the tools and functionality packed into the Ocean Learning Platform Virtual Classroom, demonstrating how they can enrich the learning experience and deliver more value.
Raal and Andy covered some of the advantages of using a virtual classroom as a collaboration and teaching tool, including:
Reduced travel and accommodation costs

Reduced time away from home for learners and educators

Businesses having access to a broader audience of clients and providers of education

Faster and more flexible familiarisation

Businesses being more robust to travel disruption
The online tools and services available today enable improved collaboration and communication, and new possibilities for delivering education. Raal suggested that if we were to pick up a blank piece of paper today and design education with the tools available to us, we would be unlikely to arrive at a purely in-person, physical classroom-based model.
Translating classroom learning to an engaging distance learning programme comes with several unique considerations, such as how to:
Manage remote cohorts

Record attendance and participation

Deal with technical difficulties

Keep attendee's attention when they can stray to other tasks while remaining in the class.

Measure the participants' comprehension
We have produced a free guide that includes tips and best practices to help you get the most from virtual classrooms, which you can download for free
Virtual classrooms go beyond what can be achieved by online meeting tools. Combining self-directed learning and taught sessions in a single platform, along with pre and post-event assessments and tasks, virtual classrooms facilitate the design and delivery of far more effective programmes of learning.
Andy demonstrated how to manage events in our Virtual Classroom and the tools available to tackle the challenges of teaching remotely; these included:
Video sharing

A collaborative whiteboard

Breakout rooms

Live polls

Post-event tasks and surveys

Q&A sessions

The generation of participation and training records
Although the pandemic has driven more people, businesses, and institutions to move work online faster than they may have planned, a shift to increased use of online tools was already underway.
Our Virtual Classroom connects crew, expert educators, and crewing teams in a single platform, ensuring that a consistent training record and first-class learning experiences are available anywhere in the world. 
To get a personal demo of the Ocean Learning Platform Virtual Classroom, contact us today.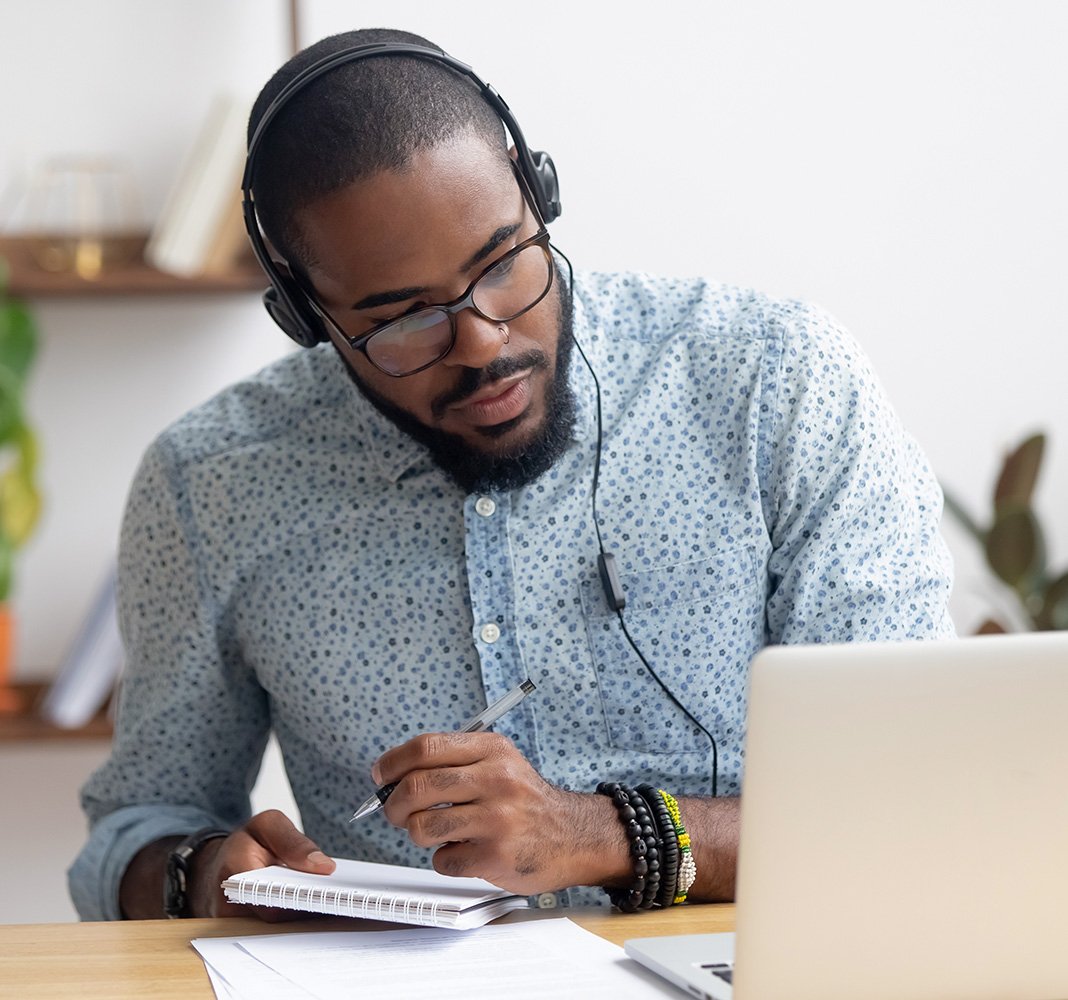 Connect crew, expert educators, and shore-based teams
A fully integrated and seamless connection between the learning that happens ashore and aboard – Virtual Classroom bridges the gap between shore-based activities and the experiences, knowledge and education gained at sea.
Want to learn more about Virtual Classroom?