Confidence in crew c
ommunications
Vessels today commonly operate mixed nationality crews: under the IMO STCW Convention, all crew members must be able to communicate effectively in English.
A standardised English language testing procedure for seafarers is therefore a necessary part of recruiting and managing mixed nationality crews on all vessel types.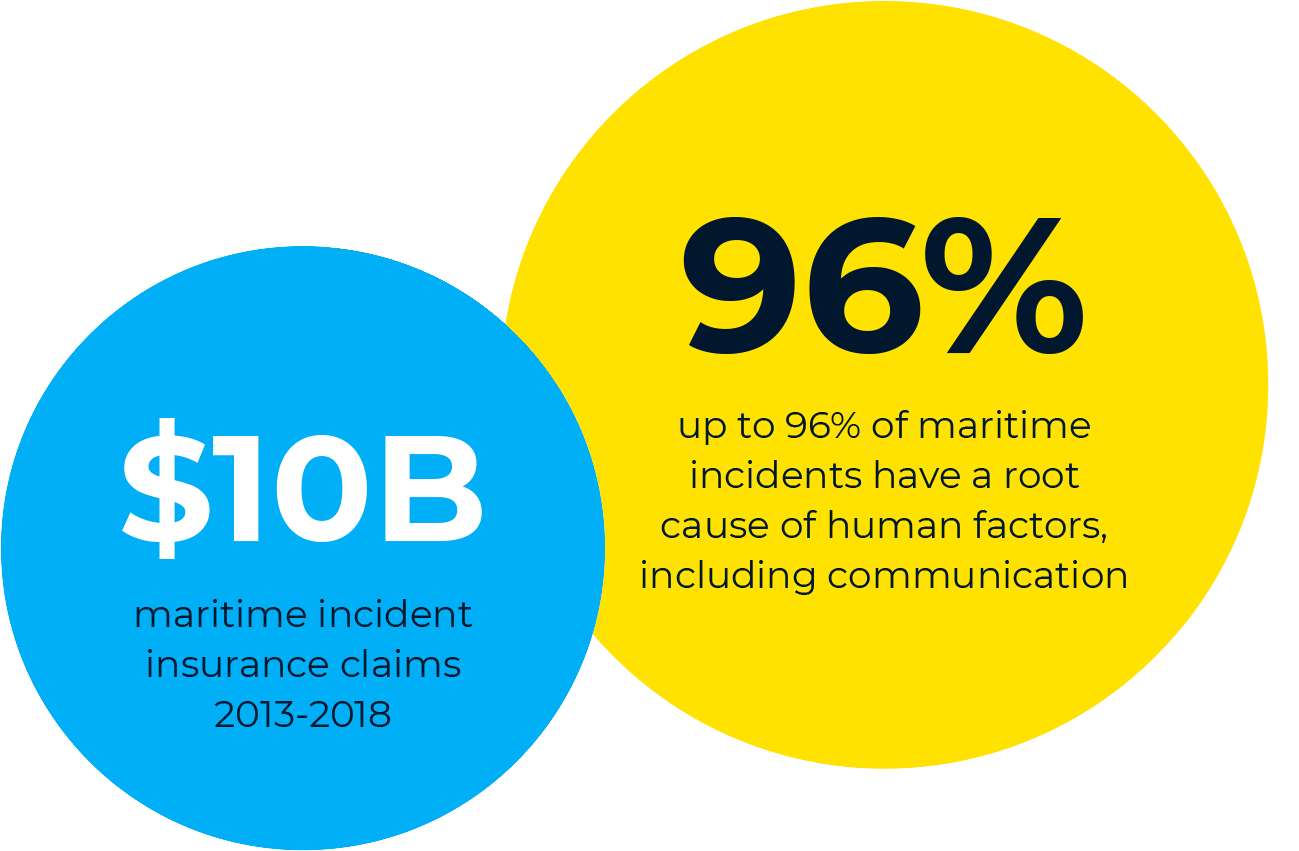 Flag-recognised English language testing
English language is often a second or third language among seafarers and communication errors are a leading factor in vessel incidents.
We can assist by providing Flag-recognised, consistent, convenient and cost-effective English language testing of your seafarers.
We also recommend standards on English language testing to meet your company's crewing and training needs.
As the leading provider of Maritime English testing, we can benchmark your results based on international averages to give you and your crew the confidence in their skills.
"Crew of all ranks require an English language level appropriate to their position but this can be overlooked during crews' career development, from recruitment to promotion in rank."
Marlins facts and figures
1m+
Marlins English Language Tests conducted to date
25+
Years of maritime English language experience
200+
Approved test centres worldwide

Marlins online testing
Designed for the maritime industry

Easily implemented and managed

Send English Language Tests to your crew anywhere in the world

Immediate test results

Separate test content for Seafarers, Cruise ship staff and Offshore staff
Marlins approved testing
Same test content as Marlins Online Testing, but taken at our global network of Approved Test Centres
Send your crew to take an approved Marlins English Language test under supervision
Results recognised by flag states including UK MCA
Marlins Test of Spoken English (TOSE)
Tests crew members' communication skills
We train your Crew Managers to use Test of Spoken English TOSE
Available at select Approved Test Centres
Ready to build crew communication with English language testing?
Download the Marlins English Language brochure to find out more about the benefits of assessment.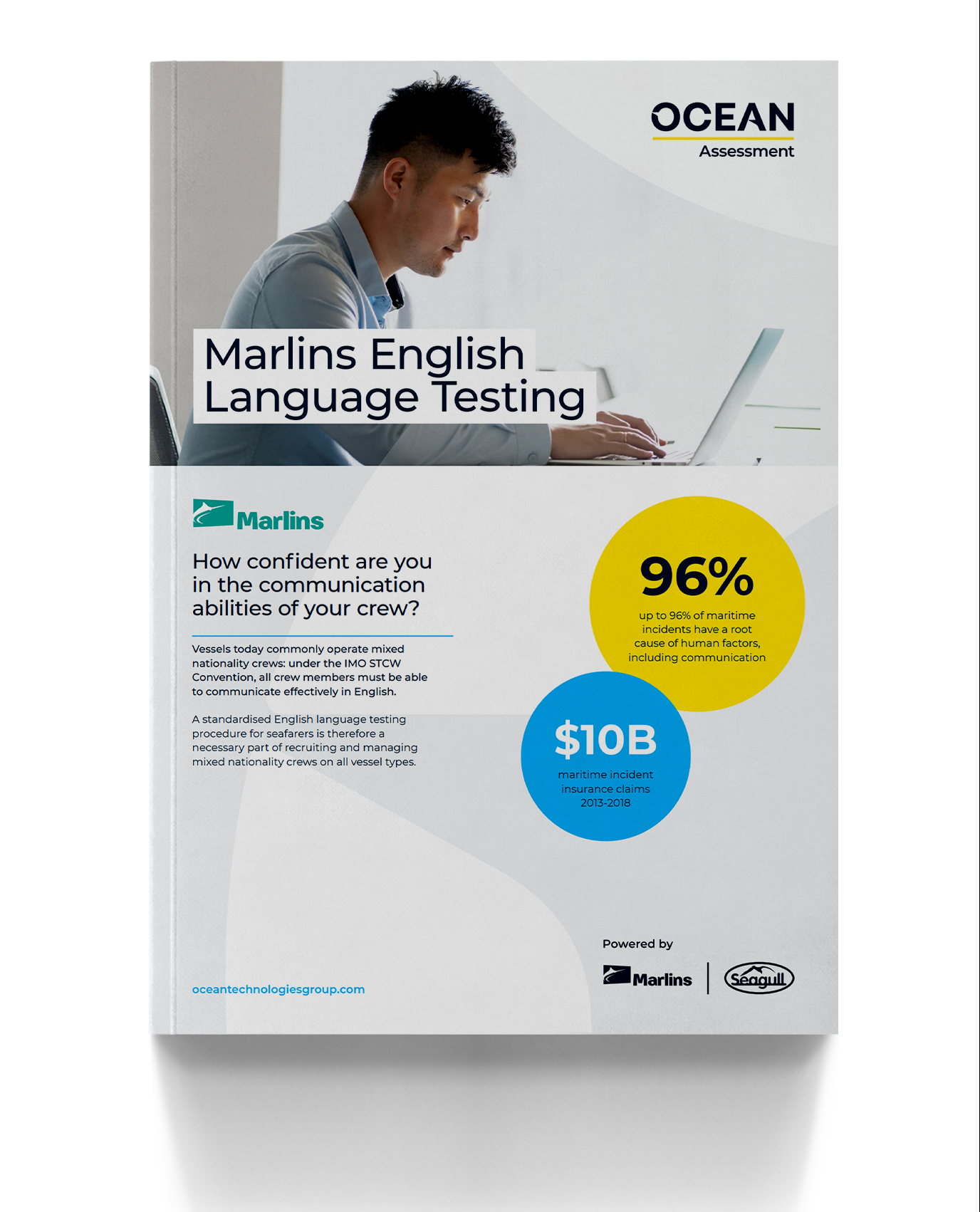 Your digital watchkeeper in the candidate selection process.