Measure and improve employee experiences wherever they are
Our new Pulse Survey tool makes it possible to collect and strategically review feedback from employees so you can gain confidence that your workforce is onboard with your initiatives, all within your Ocean Learning Platform.
Key benefits
Engage your most important asset, your people
Understand the employee experience in real-time
Reduce unwanted attrition
Drive smarter data-driven decision making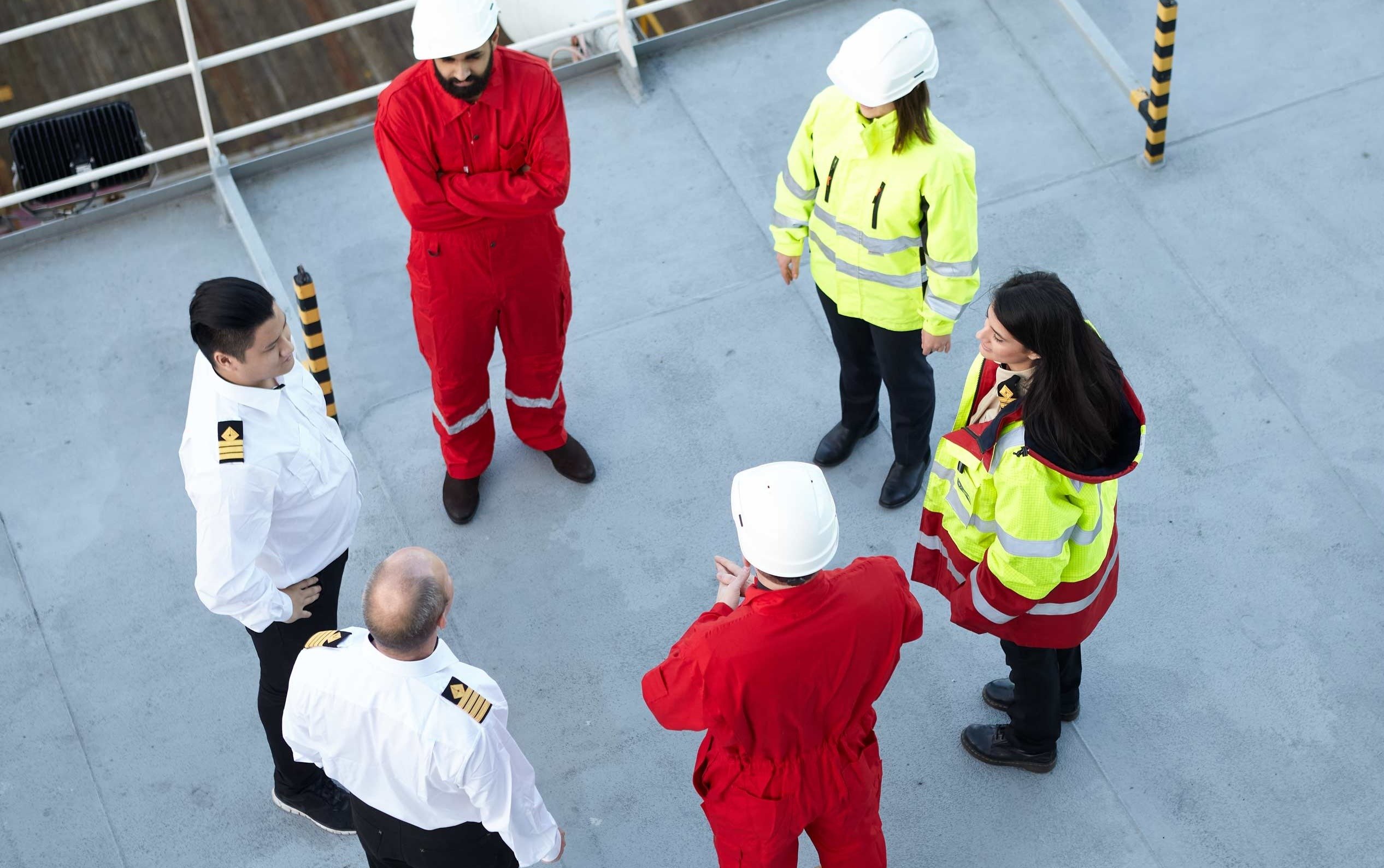 Find out what your crew really thinks and eliminate organisational blind spots
Pulse Survey puts you directly in control
Build the survey from a wide range of question types and configure it to your needs.
Our survey tool empowers customers:
Quick and efficient authoring of surveys

Target individuals and groups

Make contributions identifiable or anonymous

Distribute online and to vessels

Prepare automatic email notifications

Measure progress and evaluate responses
Administrators can use the report section to review question responses, survey data and analyse completion rates.
It is also possible to export data as MS Excel or PDF to share survey results.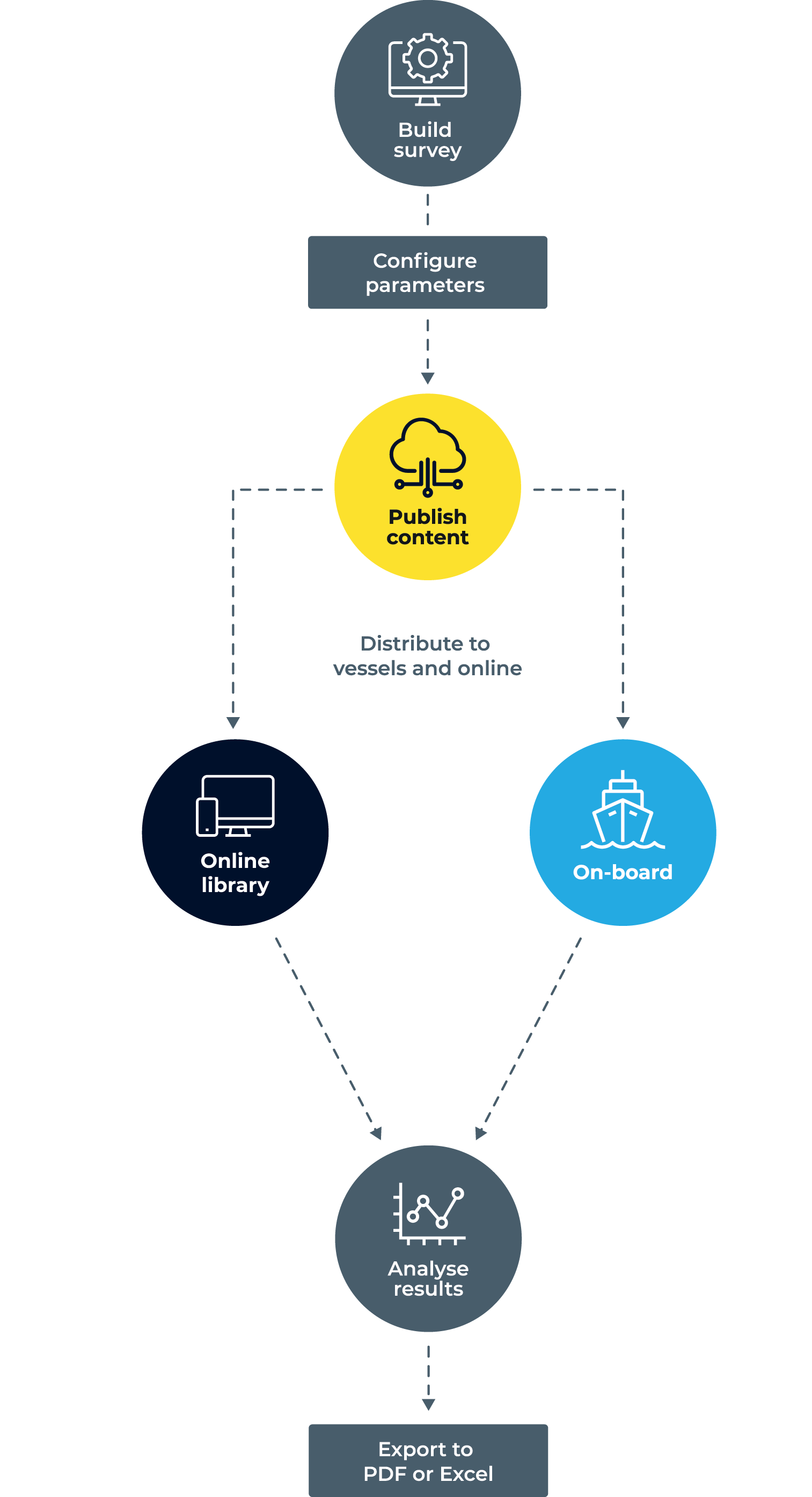 Ready to collect and review feedback from your employees?
Download the Pulse Survey brochure to find out more about the benefits of crew feedback.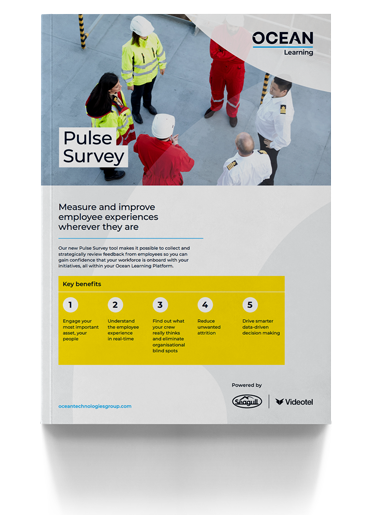 Best of breed learning platform
All the tools you need to plan, manage, deliver and report on your training onshore and across the fleet.