Wärtsilä Voyage
Cloud Simulation
Ocean Learning Platform with Wärtsilä Voyage Cloud Simulation
A cost-effective, rapidly deployable, and endlessly scalable tool for verifying and sharpening seagoing personnel's critical navigational and engine room skills.
Using the risk-free environment of a simulator to train, prepare and assess crew is the most effective way to ensure that seafarers have the mission critical skills and competencies they need to perform.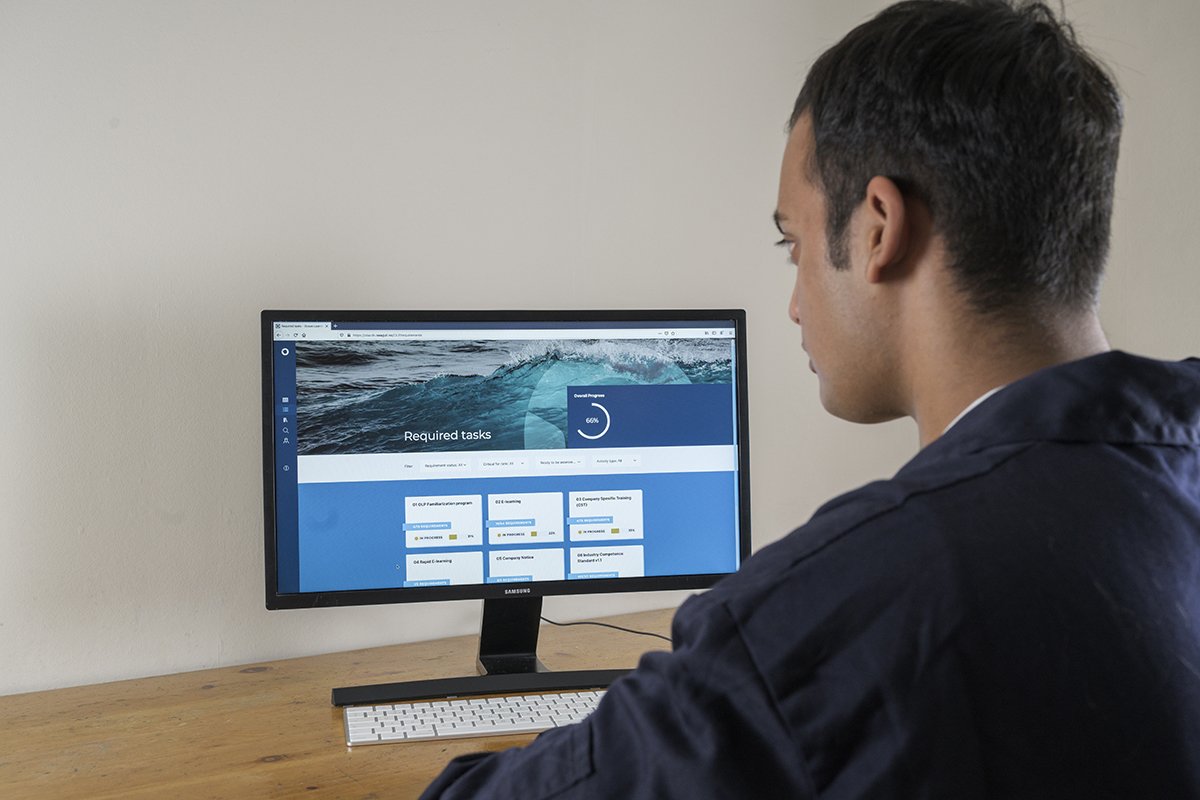 Benefits for ship operators
Access cloud-based simulations for training, mission planning and assessments – anytime and anywhere.
 The availability, location and cost of maritime simulators often results fewer visits being made and limited to mission-critical training or for reasons of compliance. With online access to both tutor-led simulator training and self-directed simulated scenarios, Ocean Learning Platform with Wärtsilä Voyage Cloud Simulation reduces the cost of simulator time and allows far greater use of this tool for experiential learning.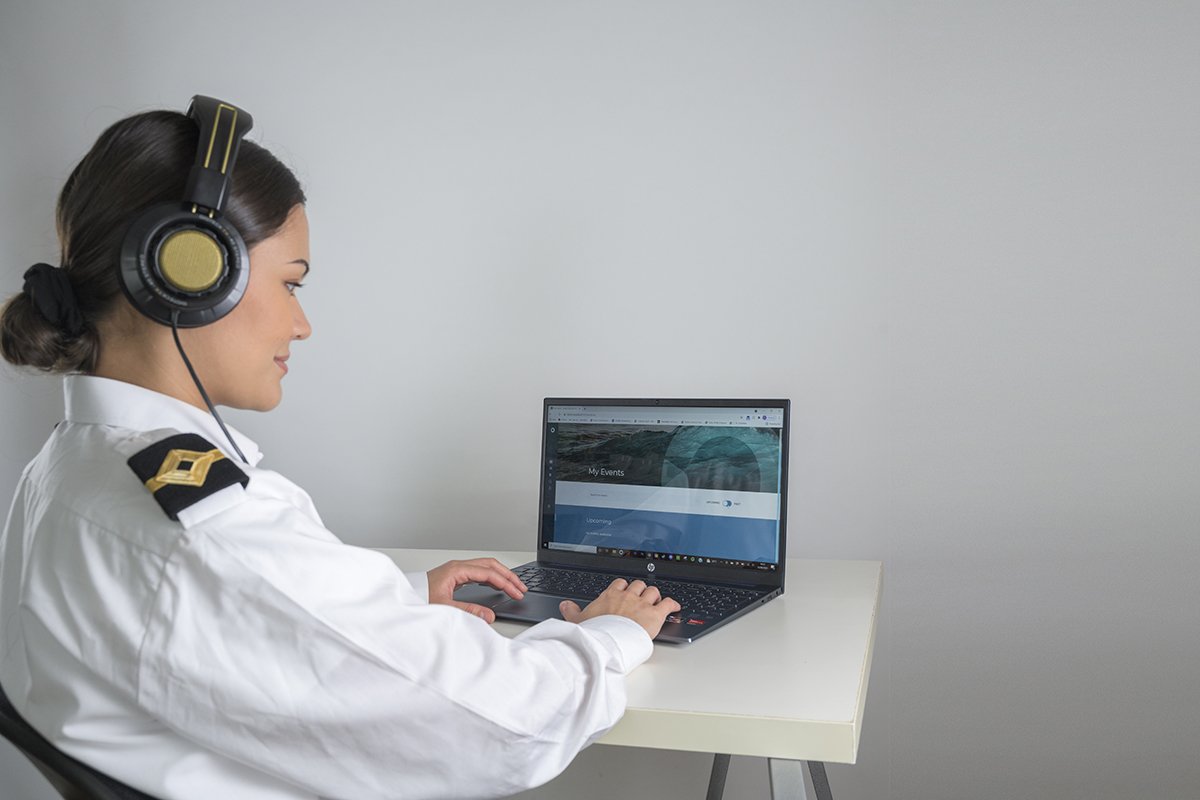 Reduce costs and downtime
Time on simulators is expensive, and the sending crew for residential training costs more in travel, time away from duty and per diems.
Accessing Wärtsilä Voyage Simulation online, though Ocean Learning Platform, reduces the need for travel to physical simulators, the time spent away from home, and the associated costs.
Integrated into the Ocean Learning Platform, Wärtsilä Voyage Cloud Simulation reduces:
The need for travel to physical simulators

The per diem, travel and lodging and costs associated with residential simulator attendance

The amount of time seafarers need to spend away from their family 

The number of work-hours lost to travel
Utilise simulators for planning, training, and assessment
As well as being part of your planned training and assessment programme, the fully online nature of Wärtsilä Voyage Simulation means it can be quickly utilised as a responsive measure.
Quick and cost-effective access to simulated environments, equipment and scenarios enables more frequent use of simulators, including:
For pre-employment assessment
In response to identified training needs
Upskilling existing crew on new equipment, routes or procedures
Validating type specific ECDIS knowledge in pre-boarding familiarisation
Benefit from simulations integrated in your Ocean Learning Platform
With simulator access built into Ocean Learning Platform, creates an even stronger connection between all learning, whether that is done in the classroom, onboard or remotely.
By bringing simulator training directly into your seafarers learning pathway, this experiential learning can be backed up by e-learning, assessments, online seminars or classes.
Sessions are scheduled and recorded within Ocean Learning Platform, providing a record of training and performance for each individual attendee.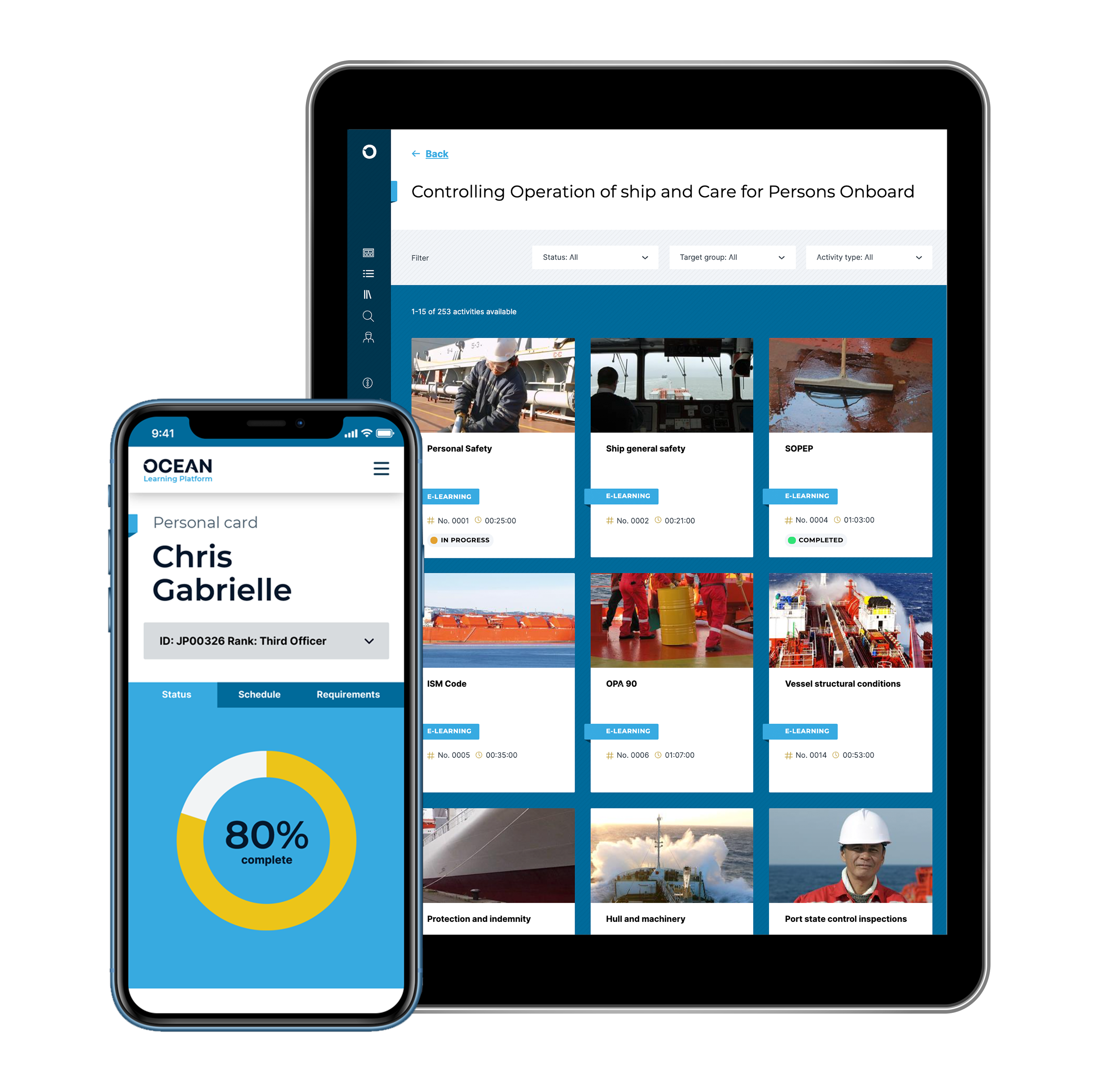 Benefits for educators and institutions
Deliver online simulator tuition directly to seafarers, wherever they are in the world.
Ocean Learning Platform with Wärtsilä Voyage Cloud Simulation increases the reach of maritime education and training institutes, enabling them to reach a wider audience and deliver a broader range of services, from within their clients' existing training platform.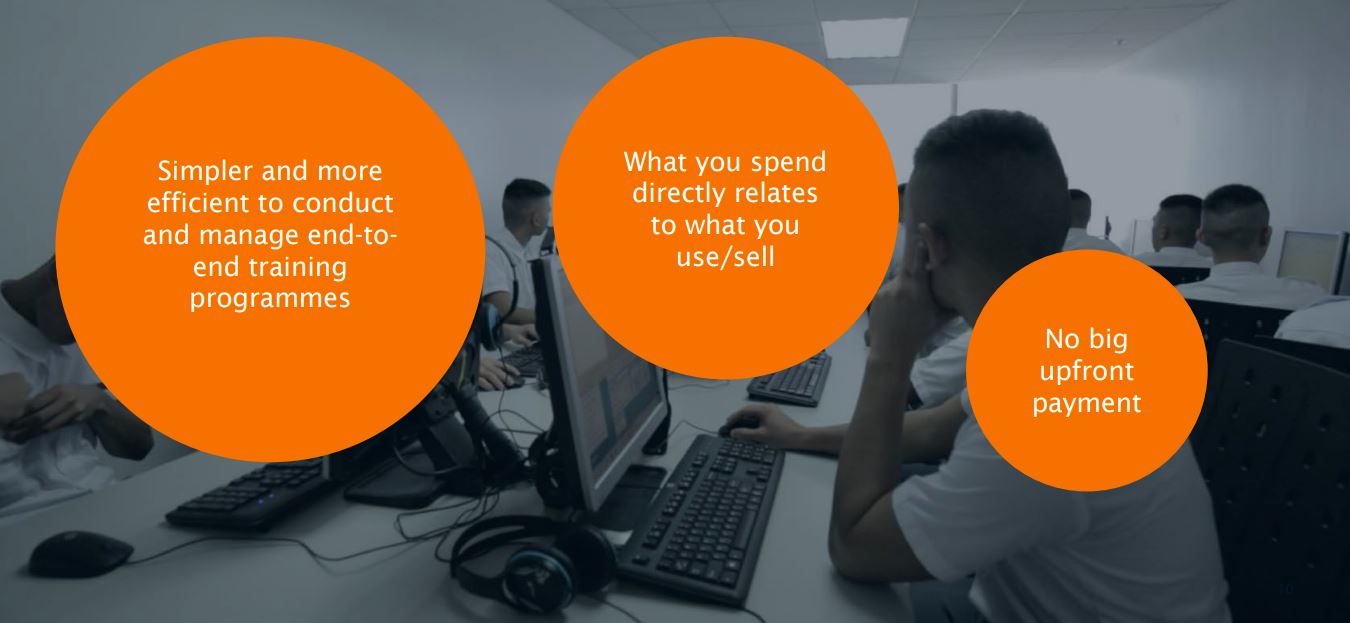 Where an institution or training centre is based, combined with prospects' willingness and ability to travel to it, are the driving factors influencing how many customers can be attracted.
Ocean Learning Platform with Wärtsilä Voyage Cloud Simulation enables educators and institutions to open their doors to a global audience of ship owners, operators, and managers, without the need to have a centre or physical simulator in their region.
Lower overheads and increase capacity
Installing and maintaining physical simulators is costly, and the number of people you can service is limited by capacity of the venue.
As a fully online solution, Ocean Learning Platform with Wärtsilä Voyage Cloud Simulation reduces costs and expands capacity. Without the need to install and maintain physical hardware, it is possible to quickly scale up and offer a broader range of tuition and assessments to learners at a lower cost.
Simulator time is billed per-hour and only for time used. This is an on-demand service with no service or maintenance costs. You only pay for what you need, when you need it.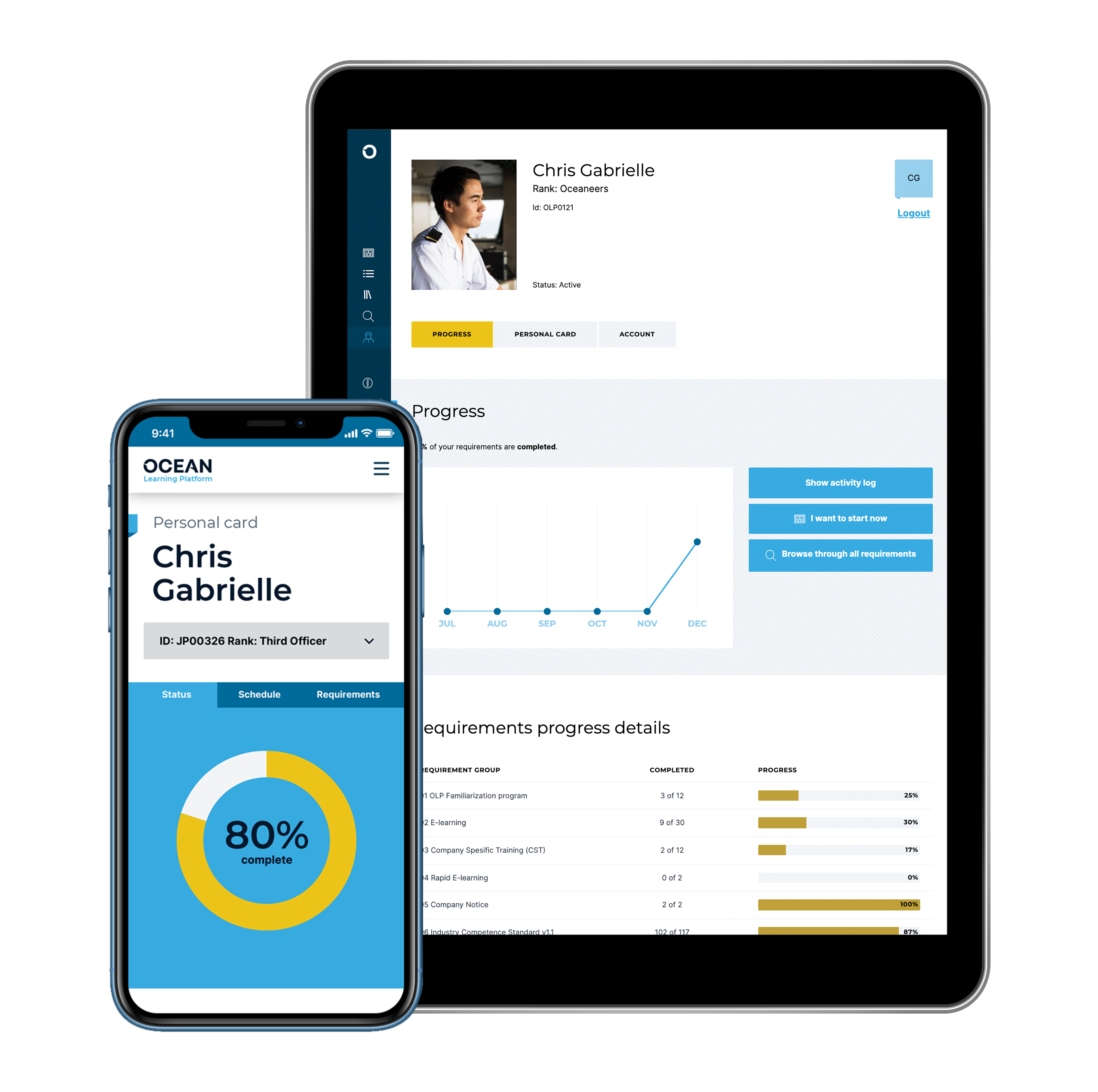 Benefit from an ecosystem
Wärtsilä Voyage Cloud Simulation is accessed through Ocean Learning Platform, enabling direct access to a suite of resources, teaching tools and cohort management infrastructure.
Ocean Learning Platform enables you to seamlessly combine synchronous and asynchronous learning to reinforce class-based sessions with experiential learning.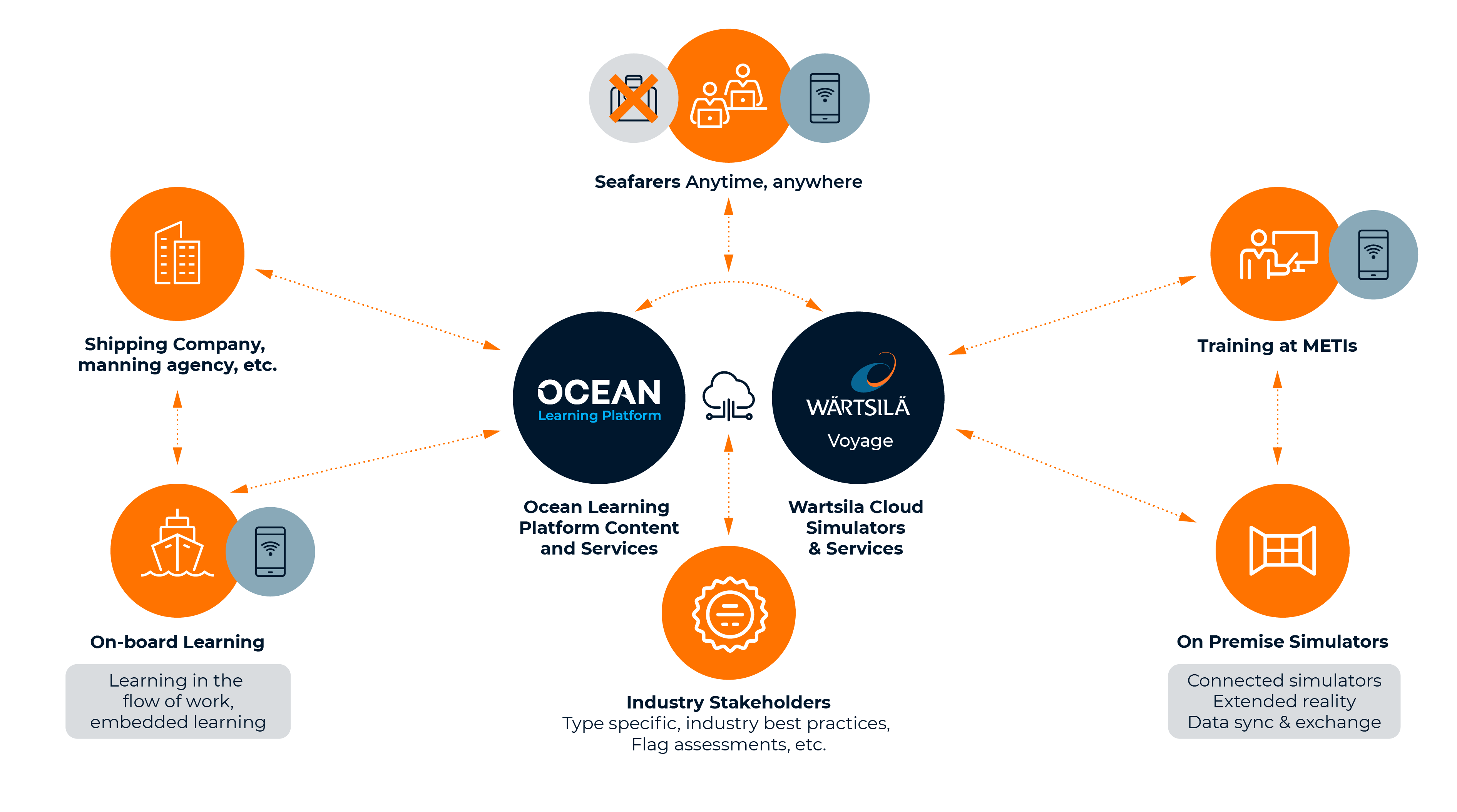 Ocean Learning Platform is a feature and content rich ecosystem that offers:
Easy cohort management and record keeping

Over 800 short films and interactive e-learning titles

Space to upload 3rd party resources

Integrated Virtual Classroom and collaboration tools

Fast authoring tools to build and distribute content to learners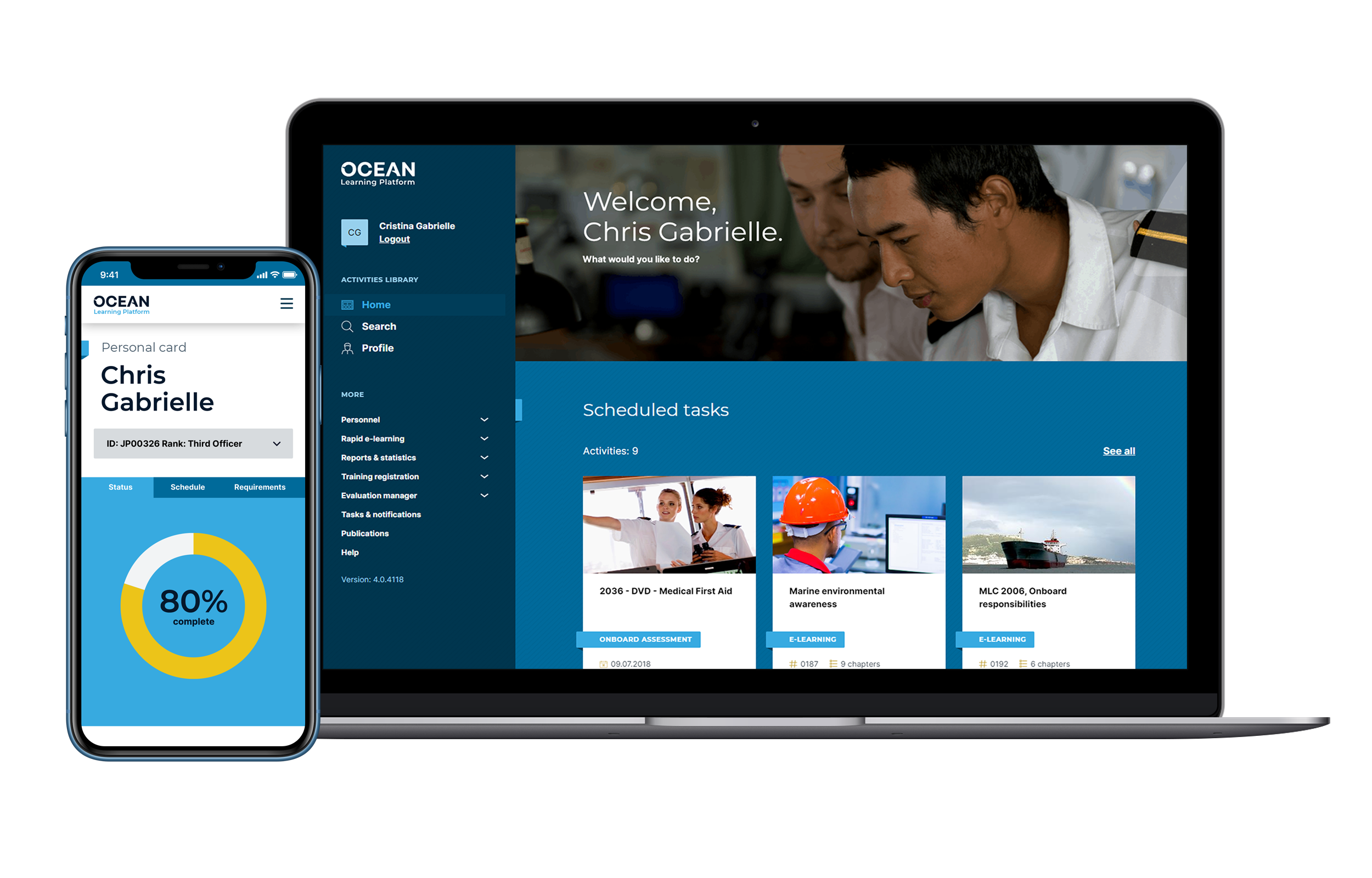 Register your interest now
to talk about how accessing maritime simulations through Ocean Learning Platform can benefit you.