Charting a Course to Success at LISW 2023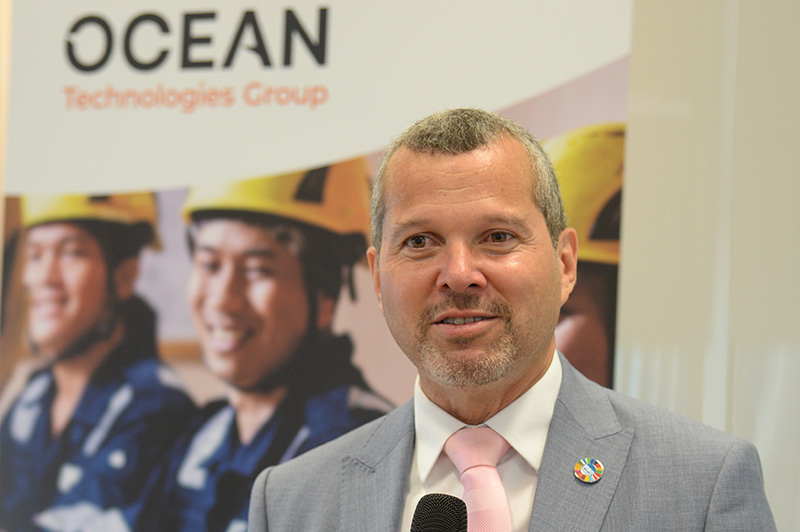 Arsenio Dominguez
Secretary-General Elect
International Maritime Organization
During LISW, we welcomed friends old and new to join us for another edition of our legendary maritime mixer at Browne Jacobson's offices in the heart of London.
Before our house Jazz Band struck up, we assembled some of the leading voices in maritime to share their own perspectives and opinions on the challenges faced by our industry, with a specific focus on the human element and our workforces.
Following a special address from Arsenio Dominguez Secretary General Elect at IMO, Peter Schellenberger opened the session with a keynote speech on the big industry themes and why he believes that organisations placing seafarer happiness and well-being at the centre of their digitalisation strategy will come out on top.
If you were unable to attend the event in person, you can read a summary of Peter's keynote below.
Charting a Course to Success – OTG Panel Discussion
Keynote address from Peter Schellenberger, Director and Founder, Novamaxis Pte Ltd 
Shipping is the backbone of global trade, but the industry faces several challenges, many of which centre around or depend upon our greatest asset – our people. Our crews and our shoreside teams are central to overcoming the challenge of decarbonising our industry, reaching our 2050 goals, and delivering a sustainable future for maritime.
The status quo is not sustainable.
Companies are faced with a critical choice – to persist with the familiar or embrace transformative shifts, investing in technology and people to forge a sustainable, attractive workplace for seafarers.
The maritime industry is facing several challenges, including:
A shortage of skilled seafarers

The need to invest in sustainability

The need to attract and retain women in the workforce

The need to improve seafarer happiness and well-being
To propel our industry forward, we must attract fresh talent and nurture the existing workforce, ensuring their sustained engagement. Attracting the Gen-Z demographic to our trade is pivotal for future success. As data analytics and technology integration become increasingly integral to our industry, attracting professionals from diverse sectors to join shipping is critical.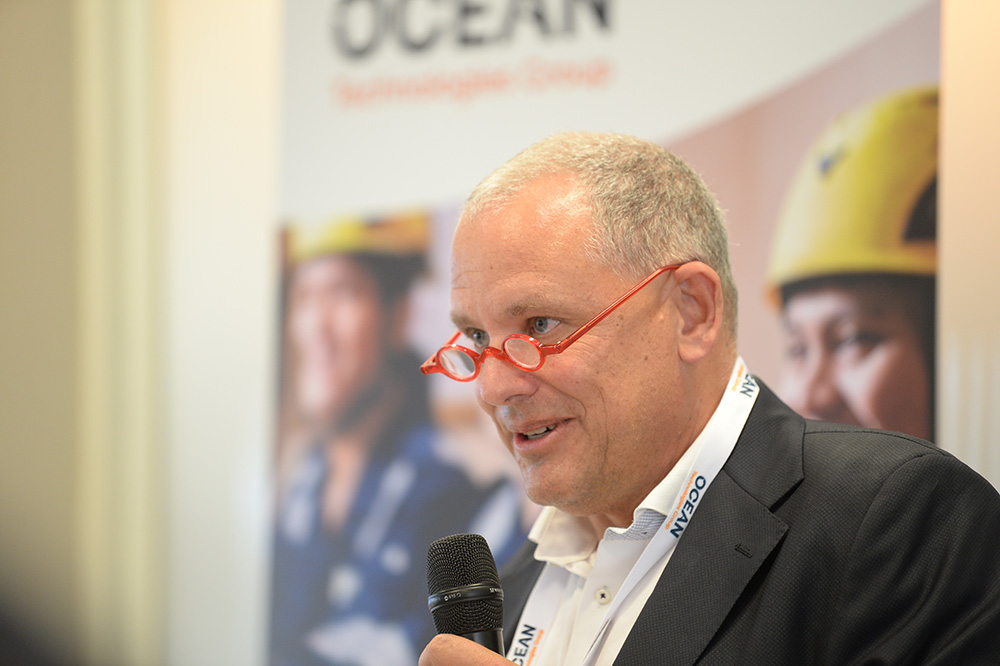 Peter Schellenberger
Director and Founder
Novamaxis
Equipping the Workforce for Tomorrow: The Skillset of the Future
The workforce of the future demands a versatile toolkit that extends beyond traditional maritime skills. Hard skills, encompassing proficiency in general IT systems, cyber security, networking, and the operation of automated or autonomous vessels, will be as valuable as expertise in maritime regulations, navigation, and environmental management. Complementing these are the crucial soft skills – leadership, emotional intelligence, communication, critical thinking, problem-solving, and teamwork – foundational in shaping adaptable and resilient teams.
Addressing diversity challenges within our workforce, particularly the underrepresentation of women in crewing numbers, is essential. The untapped potential in this sizable and valuable crewing pool necessitates focused initiatives for engagement and retention.
Seafarer Happiness: A Measure of Human Capital Performance
We must address the issue of declining seafarer happiness head-on. The most recent Seafarer Happiness Survey results show a fall from 7.10 in Q1 2023 to 6.77/10 in Q2 of 2023. Connectivity improvements for seafarers have positively impacted aspects of their life aboard; however, challenges such as contract alterations, problematic remuneration, non-payment of wages, cuts, rising taxes, increased living costs, and inflation have taken a toll on overall happiness. It's evident – we need to do better.
Technology emerges as a potent tool to surmount these challenges and foster crew welfare, performance, and potential, ultimately delivering value for customers, employees, and stakeholders.
Technology and People for a Sustainable Future
Investing in technology and people is the way to create a more sustainable and attractive workplace for seafarers. Technology can be used to address many of the challenges facing seafarers, such as lack of social interaction, poor work-life balance, and heavy workload. Investing in people will help to create a more inclusive and diverse workforce, and it will also help to ensure that seafarers have the skills and training they need to succeed in the future.
Technology can enhance seafarer safety and well-being by: 
Providing high-quality internet connectivity for seamless communication, information access, and entertainment, addressing the need for enhanced connectivity.

Innovating tools to streamline shore leave planning and execution, simplifying processes for seafarers and optimizing training opportunities during transit.

Creating a safer and more comfortable onboard work environment through automation, accurate decision-making data, and monitoring air quality and noise levels.
Technology provides improved access to information, enabling our people looking after our crews to make better decisions. Smart digital HR solutions optimise HR processes, such as payroll, benefits, compensation, recruitment, onboarding, training, and compliance. On the crewing side, technology supports more accurate workforce planning, efficient talent acquisition, and better performance management and support. Learning and development is also more flexible with the ability to deliver training that is tailored to individual needs, learning styles, and career paths.
Technology and Digitalisation unlock significant efficiencies through transparency that breaks down silos and gives stakeholders the information they need to work smarter. The best digital platforms and tools foster better working relationships by enabling collaboration, improving communication, and facilitating feedback, recognition, innovation, and empowerment.
As technology evolves, we can expect to see even more innovative ways to improve seafarer happiness and well-being. Through an investment in these technologies, companies can create better workplaces that attract the best talent and enable them to excel – ultimately enhancing our industry's safety, efficiency, and longevity.
In conclusion, the maritime industry stands on the brink of transformative change. Investing in technology and people now is the key to ensuring a safer, more efficient, and more sustainable industry.
Following this keynote, Peter welcomed a formidable panel to the stage for a lively debate where they responded to Peter's comments and took questions from guests in the room.
Join our mailing list to be first to know when we publish our summary of the panel discussion, featuring:
John Karre Aune, CEO – Wallem Group, Capt. Jaquelyn Burton, Head of Creative Design – Kongsberg Maritime, Johan Gustafsson, Chief Revenue Officer – OTG, Chuck Kemper, Senior Vice President and Chief Human Resources Officer – ABS, Ronhald Spithout, MD for OneHealth by VIKAND, and Steve Yandell, Assistant Coordinator – ITF Seafarers and Inland Navigation.