Driving mentoring and onboard communication with competency management
 Author: Sanjeev Soni Master Mariner & CMS Sales Director Ocean Technologies Group
Competency Management (CMS) is a well-established tool for recording and evidencing the skills and knowledge of crew against Industry benchmark standards, but it also has additional benefits as a catalyst for improving the working environment aboard ship. The process of onboard assessment and evaluation in which an experienced senior officer assesses a less-experienced junior colleague, provides a great opportunity for the transfer of knowledge and strengthens relationships between senior and junior ranks.
A CMS leverages the skills and knowledge of senior crew by bringing them into the process of verifying the in-situ competencies of junior crew. Leaning on their on-the-job experience, senior crew are able to pass on advice in real-time and in the exact environment the assessee is required to carry out the task.  This leverages not only the senior officers' considerable experience of working on ships, but also the unique understanding that comes with operating a particular ship, for a particular company.
Obviously, a senior officer will develop an opinion of his colleagues' competencies independently over time; but by putting a CMS in place, a ship operator can formalise the verification process. We at OTG are equipping shipowners and managers with the techniques to assess the competencies of their crew objectively, fairly, and without prejudice, according to a set of guidelines. If the CMS is combined with e-learning, seafarers can address any weaknesses almost immediately, by taking time to run through lessons again – without requiring a coordinated visit to an onshore centre.
Having senior crewmembers assess and verify seafarer competencies confers a unique advantage for shipping companies, enabling them to define the quality and makeup of the training they expect. It is a bespoke approach, akin to a company having its own unique training centre. With this, individual companies can set their own expectations, ensuring that all employees meet company standards. This differs from a shoreside training facility, where one assessor will examine and certify many seafarers according to a generic set of expectations.
Taking it personally
It might seem that being assessed by one's own senior officer would create division within crews – but we at OTG have found that precisely the opposite is true. Training and assessment are much more effective using a CMS, because the ship's Captain has a personal stake in the success of their colleagues. They are in a position to evaluate their competencies over time, and a Captain who knows first-hand that the people on their ship are capable, is one who will sleep well at night – and perform well in the morning.
The perspective gained by older crew assessing newcomers can also come in handy down the line, and in this sense, our CMS system is an ideal motivator to bring back mentoring.
Although crew members may have received the mandatory training to meet certification requirements for a specific task, their actual ability to perform that task can only be accurately assessed in an onboard environment. With objective criteria in hand, a senior officer has reason to initiate a healthier discussion with their crewmate about what they can and cannot do in a supportive environment.
Let's look at an example: suppose a senior crew member observes a colleague repair a pipe in a suboptimal fashion. They can point out that their junior colleague demonstrated that they can do it properly just one week previously and offer encouragement: "I know you know how to do it". If the colleague is genuinely unable to perform the task a second time, the individual can retrain, and the officer can perform a second assessment.
Training smarter
CMS training has been tried and tested in the field. Belgian independent tanker operator Transpetrol is one of many companies that have partnered with OTG to help them evaluate crew competencies in-situ using a CMS, conferring better training and evaluation outcomes while saving time and money. With a more granular understanding of training needs, Transpetrol has been able to discern when to send crew on courses.
"Being able to document the effectiveness of training is important and it is also vital to justify how much money is being spent on training. Sending people on courses is extremely expensive and we now have a system which can justify this," said Transpetrol Maritime Personnel and Cost Controller Carl Groven.
Indeed, every time a shipowner or manager flies one person to a training centre and put them up in a hotel, they incur significant costs, both in money and time away from duties. If a CMS assessment were to demonstrate that the crewperson already has the necessary competencies, the money that would go to travel, accommodation and course fees, could be put to another use – and this would ensure that the return on their investment in our responsive training system is even quicker.
For the seafarers, the key benefit of our system is increased confidence in their performance. With a CMS, they can not only ensure STCW compliance – but also, demonstrate and document exemplary performance, as well.
Rarely does the opportunity present itself to improve seafarer competencies and training standards, while also saving money and boosting morale at the same time. But OTG's CMS offers the ability to do this, while also fostering a constructive culture of mentoring and camaraderie between crews.
Interested in implementing a CMS? 
Why choose Ocean CMS?
We provide bespoke implementations, tailored to your business needs

We offer a phased approach, allowing you to start small, and scale up as you see the need

We are pioneers in competency management and have the experience to help navigate you from CMS implementation through to success.
All the content you need to get started today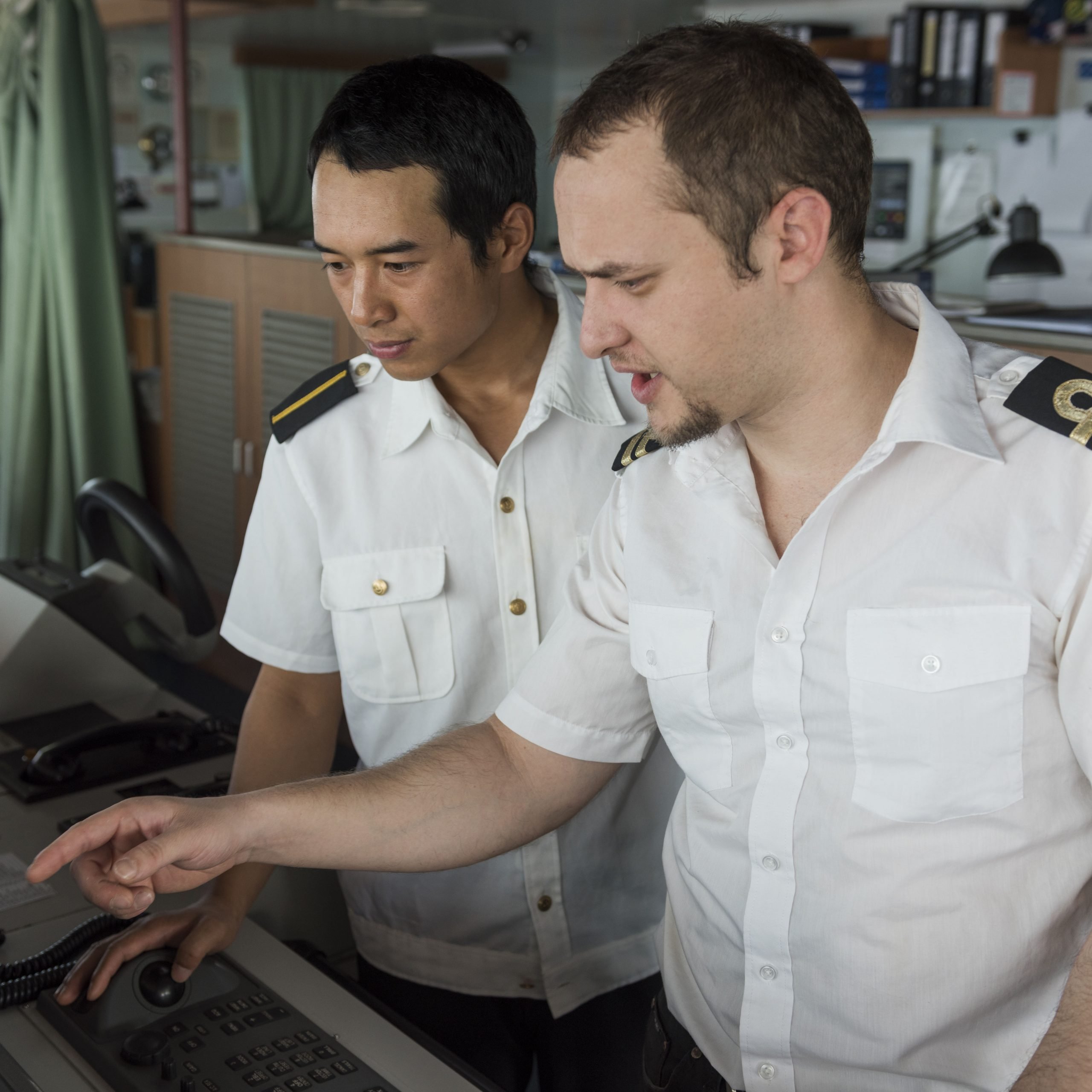 To learn more about our Competency Management System