Looking back on London International Shipping Week 2021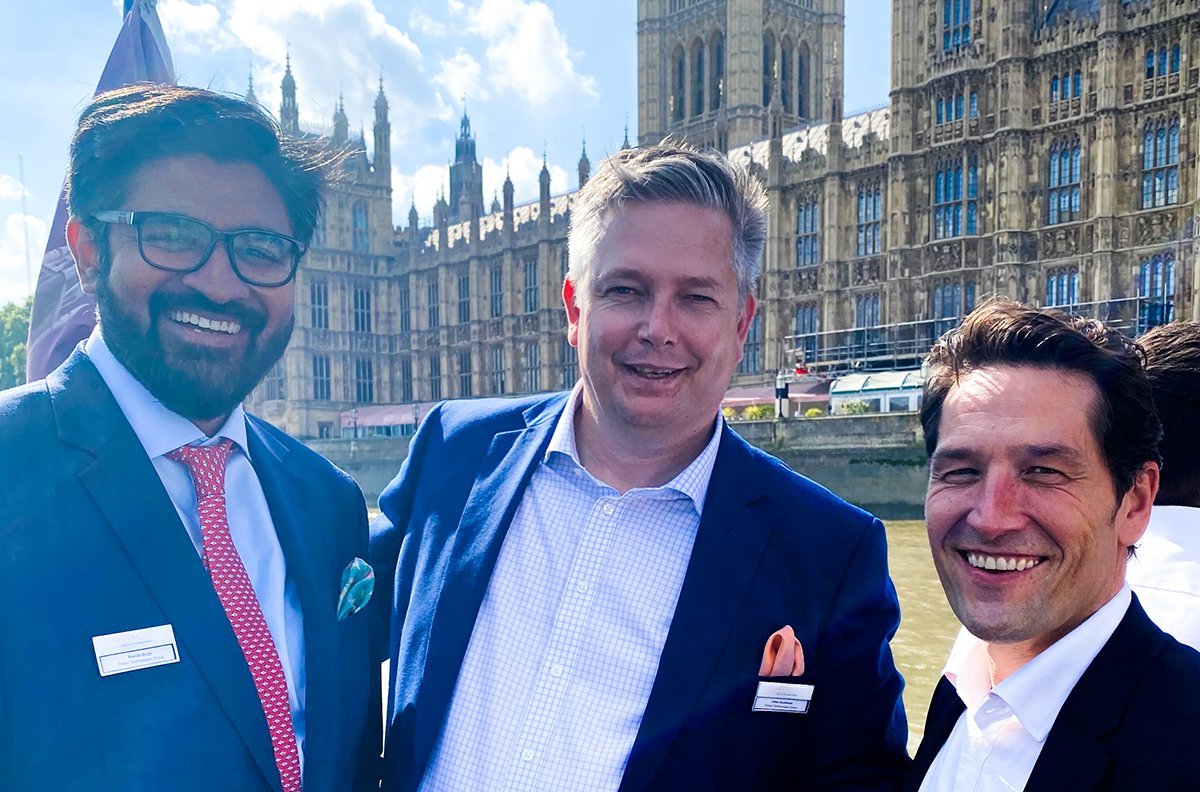 We had a great time at LISW21, it was so good to reconnect with so many old friends and make new ones after so long.
On Monday OTG CEO Manish Singh joined leading ship owners and managers at ISSS for a lively debate. On Tuesday, Group Creative Director Raal Harris gave a keynote presentation Empowering the People that Power World Trade followed by a fascinating panel discussion involving representatives from OSM, IMEC. ICS and BIMCO.
On the picture from left:
OTG CEO Manish Singh, OTG CRO Johan Gustafsson and OTG GCD Raal Harris
Please see recordings from presentation and panel discusions below.
In the evening we were able to host guests from the maritime community at our London office at our Maritime Mixer. With big thanks to Airlabs who supplied their AirHavnpro units which helped keep us and our guests safe throughout the event.
On Thursday our team were proud guests at the Wärtsilä Voyage event onboard a ship on the Thames in which we launched our ground breaking collaboration. You can catch a glimpse of the action here
User Meetings
Lots of people have been asking us when we will be resuming our popular user meetings.
The answer is as soon as we can! We are closely monitoring the COVID19 situation around the world and liaising with our global team to see when we can run them.
This week we welcomed customers to our Tero Marine user group in Bergen in which we have had two days of talks around our new developments and future plans.
This and having just run our first live event in London last week we are gaining confidence that we will be able to resume more international user groups soon and cannot wait to get together with you all again.