Crew Connect 2022- what did we learn?
The very welcome return of Crew Connect as an in-person event last month saw crewing, training, and technology experts from across our industry coming together in Manilla to share thoughts, discuss issues and get some much-needed face-to-face time with old friends.
The three-day conference was packed full of information, insights, and debate, with the agenda and conversations between sessions centring around crew welfare, decarbonisation, and the crewing shortage. Unsurprisingly, the impact of COVID was also a reccurring theme.
Lessons learned from the Pandemic
The pandemic led companies, governments, and individuals to find new ways of doing things. In his opening remarks, John Adams asked that the companies, organisations, and administrations represented in the audience do whatever they could to ensure that the lessons learned and partnerships forged over the course of the pandemic were not abandoned in pursuit of a return to 'business as usual'.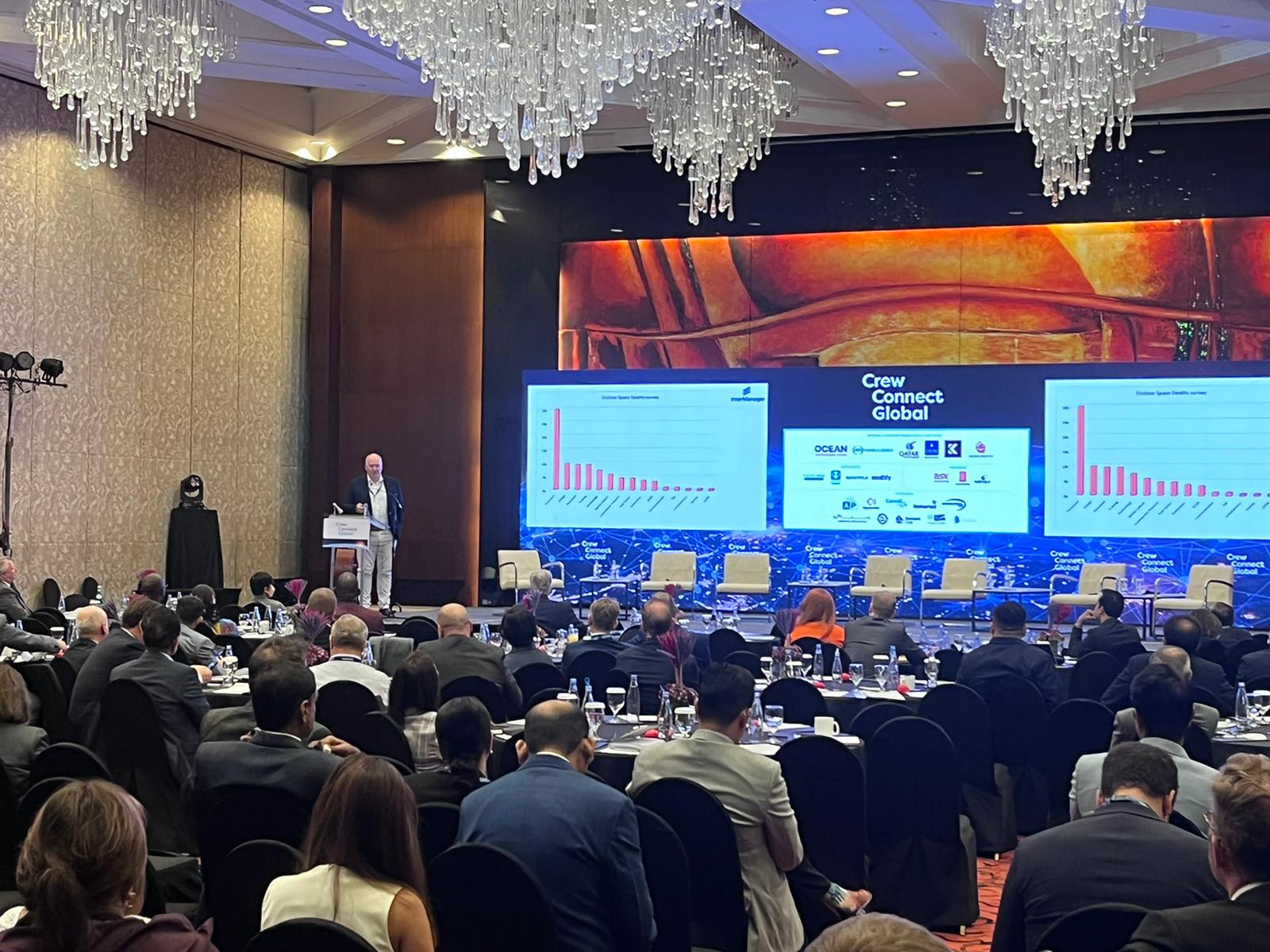 Guy Platten, Secretary General of the International Chamber of Shipping, among others, echoed this sentiment, saying that we "forged so many great partnerships that enabled us to get through COVID. We need to double down on these relationships and make more connections to meet the challenge of decarbonising our industry".
COVID woke us up to a host of exciting new technologies that the world was already using. We need to continue to look outside our industry to see how others are utilising technology and understand what we can adopt.
Several presenters over the course of the three-day event asked the audience to consider if we were now any more prepared for future shocks as a result of the pandemic.
Neil Bennet from Wärtsilä commented that looking back, the industry hadn't embraced technology enough pre-pandemic to be prepared. He added that, in many cases, technology already existed that could have reduced the operational impact, but people had shied away from putting it in place so they weren't able to adopt it when it was needed.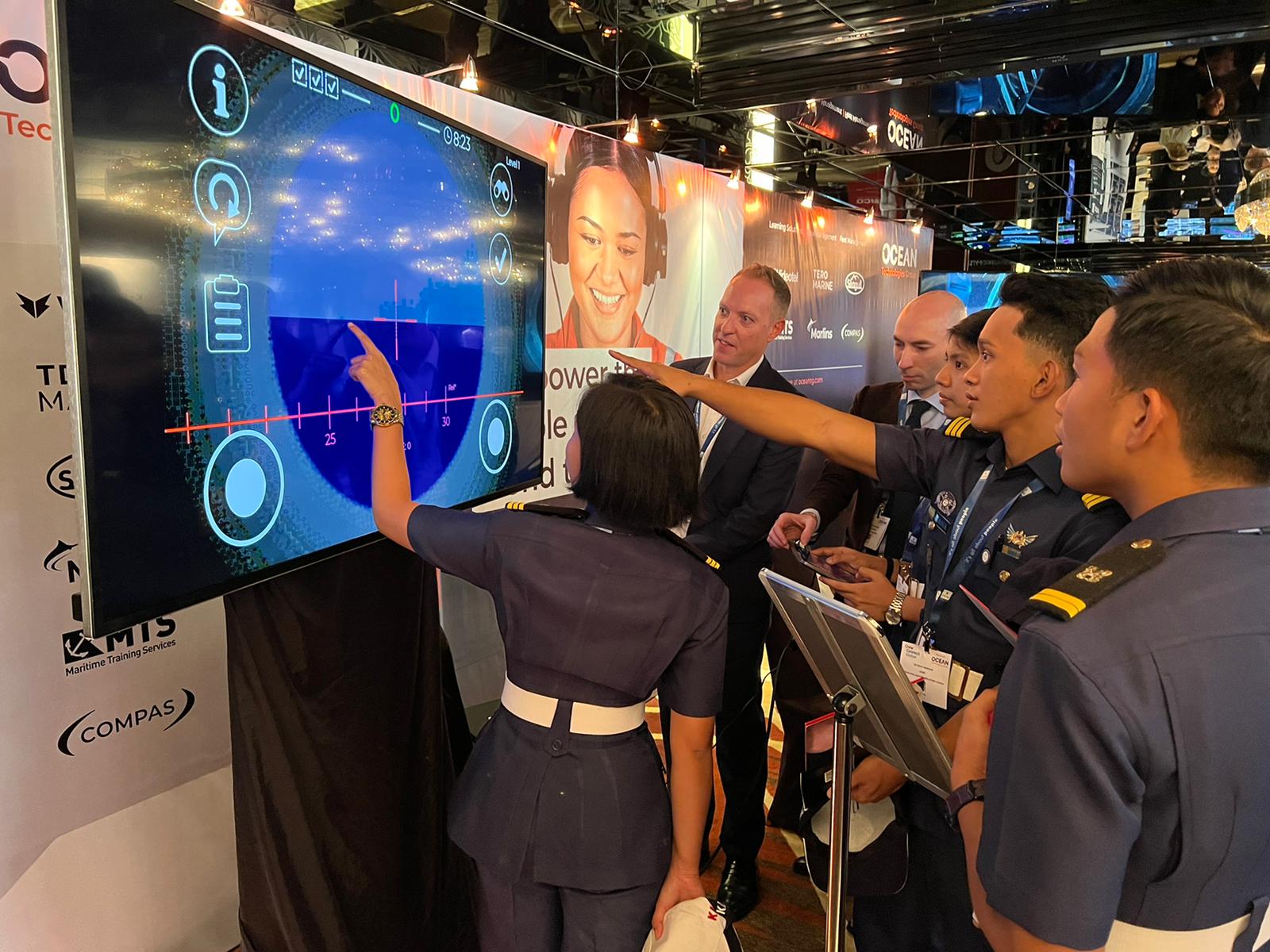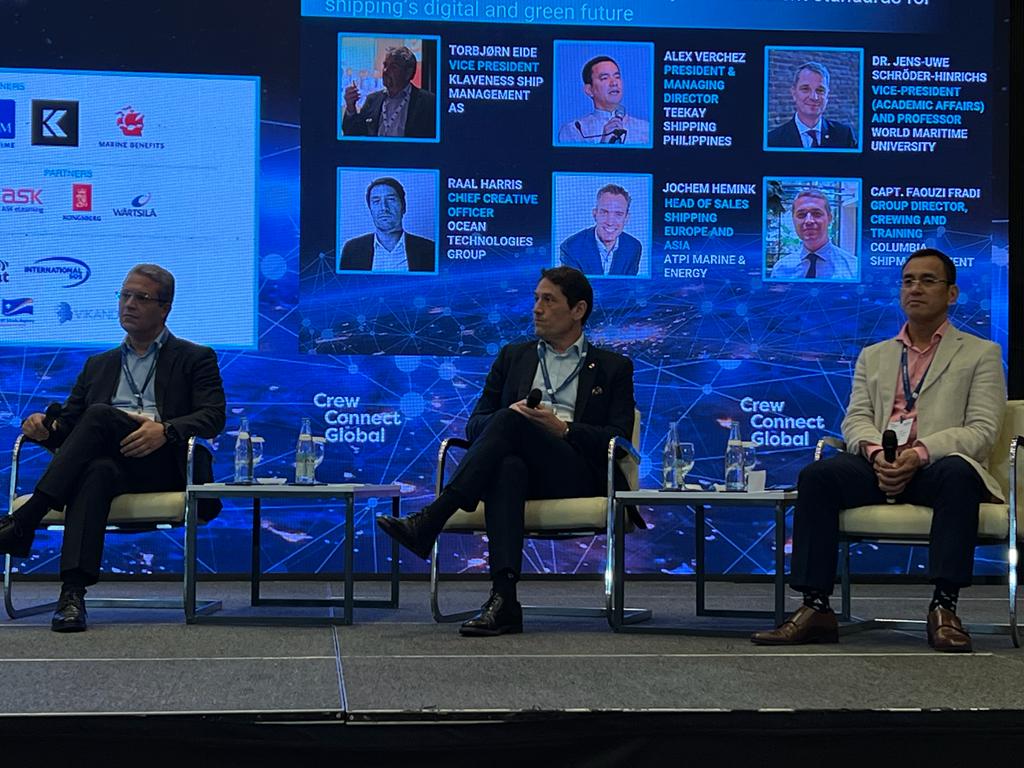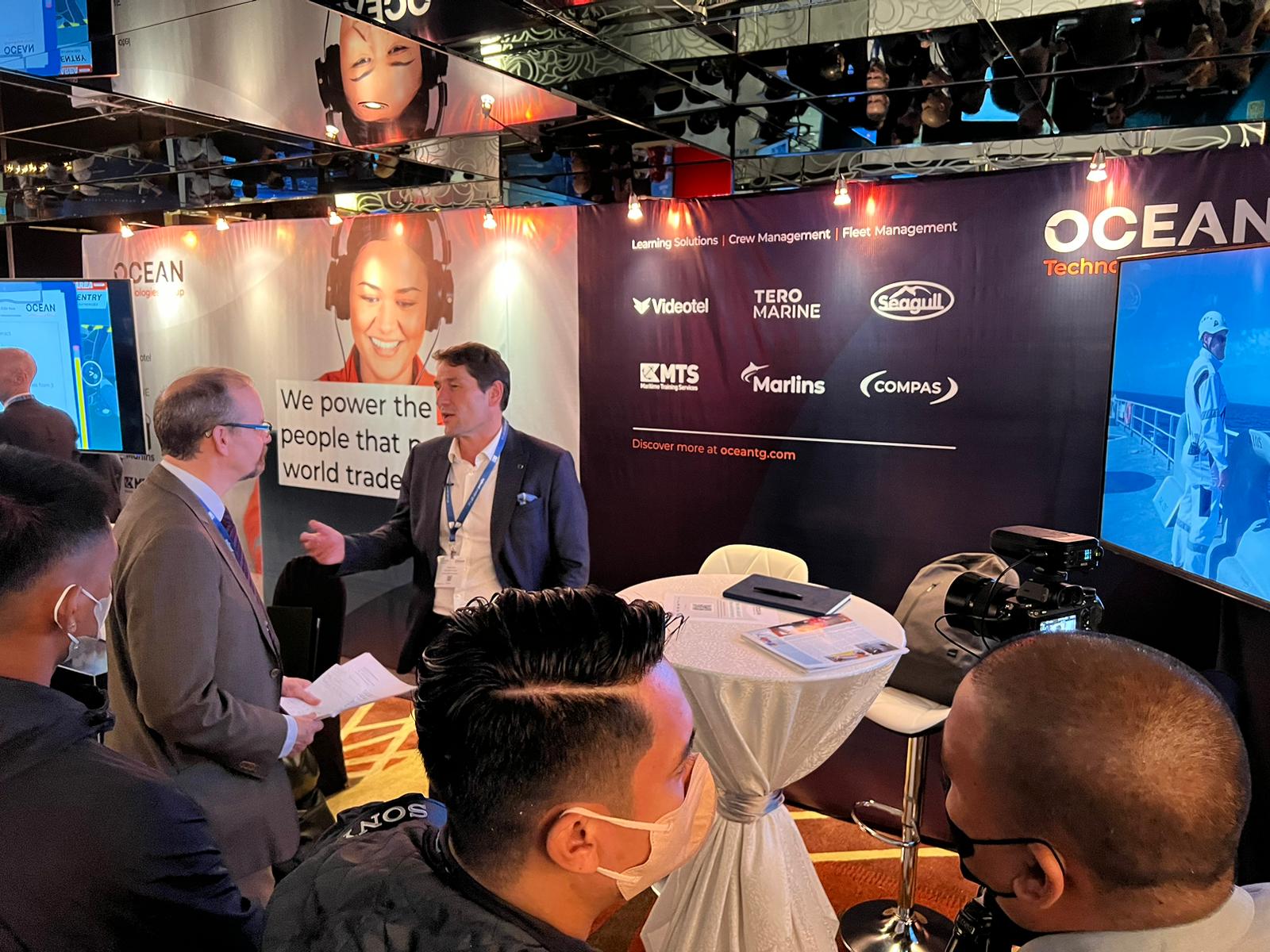 Crew Welfare and Mental Health
Crew welfare was highlighted in almost all the presentations, with calls to focus effort and resources on improving mental health. Several presenters noted that although the spotlight put on mental health during the pandemic led to the introduction of much-needed support and initiatives, they noted that too much of this support is being rolled back as companies either look to return to business-as-usual or for areas to cut spending.
The consensus among presenters and attendees was that the full impact of the pandemic on mental health is still to be seen. In her presentation, Rebecca H. Mejia, Public Health Manager at Marine Benefits, pointed to the worrying statistic from the 2022 Wellbeing report stating that 14% of junior officers are looking to leave the industry following the pandemic.
The challenges of decarbonisation
Beyond the pandemic, decarbonisation, and the technologies we choose to support our industry's ambitions to become sustainable, will significantly impact how we operate our business and the seafarers that keep our vessels moving.
Gerardo A. Borromeo, CEO of the Philippine Transmarine Carriers, was quick to point out that time is not on our side and that we need to act quickly to set ourselves on the right trajectory today to be able to hit our 2030 goals.
Many presenters at Crew Connect, including Jacqueline Smith from the International Transport Workers' Federation, and representatives from the Just Transition Task Force (of which OTG is a proud supporter, and contributor to the Peer Learning Group), stated that decarbonisation is going to put crew and the people supporting them under even more pressure as new vessels and new technology come on stream. They called for companies implementing net zero policy to consider how these policies will impact their seafarers and other aspects of their operations.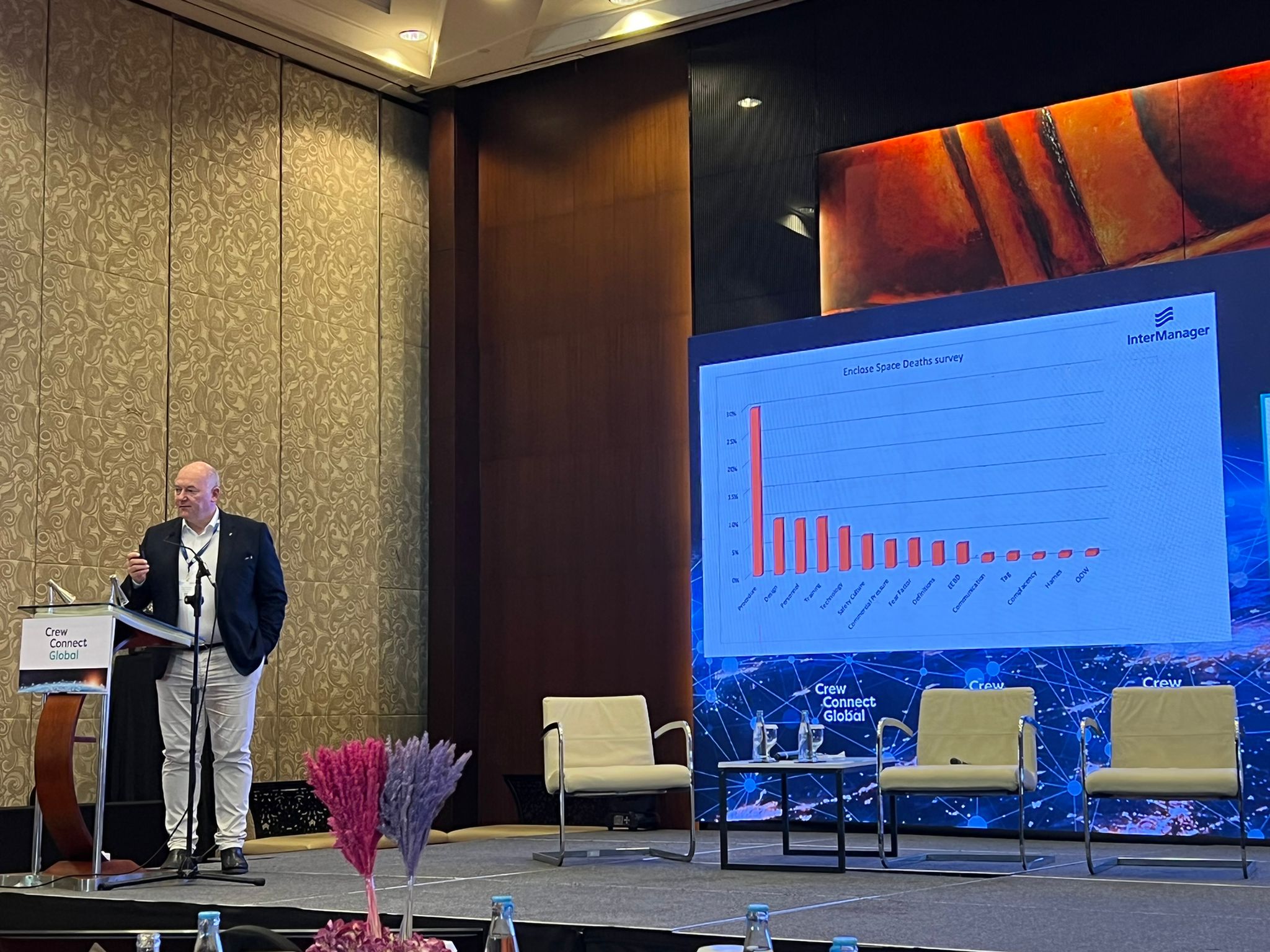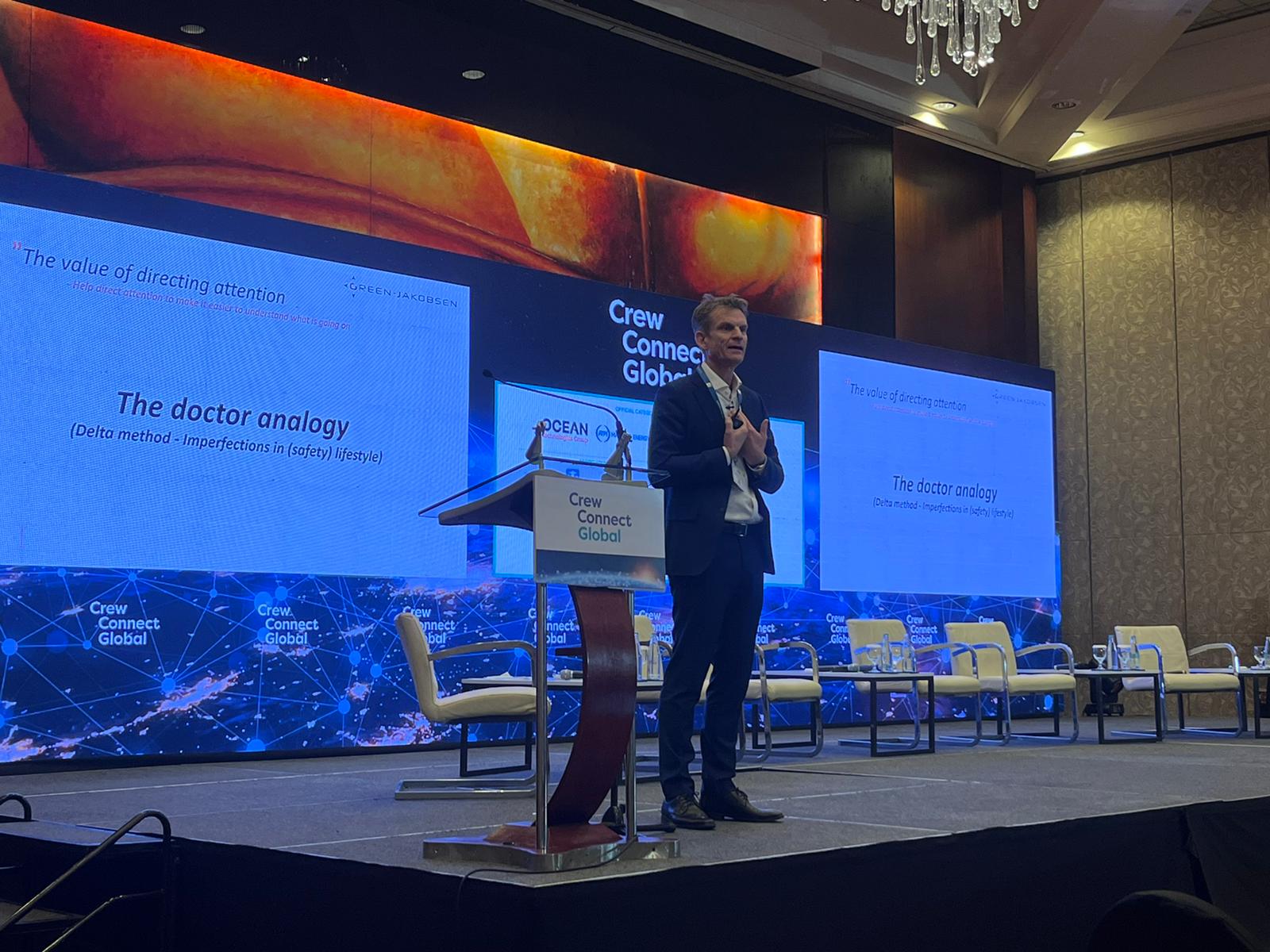 We have a mountain to climb over a very short period, and we are already seeing technology moving at an unprecedented pace. As governments and legislators are unable to keep up, many presenters were urging the industry to collaborate and set their own standards rather than waiting for regulations to dictate their direction. Our own Raal Harris pointed out that to equip our seafarers to operate new technology safely and effectively, we need to be setting standards now, ahead of the implementation of technology, so that the training can be designed, built, and deployed.
The reality is that the vast majority of our 1.9 million seafarers are all trained and qualified to operate HFO/marine diesel-powered vessels. Whichever fuels are selected, the fact remains that it takes around three years to build a new vessel, whereas it takes about ten years to train a seafarer to operate it proficiently. Guy Platten, among others, pointed out that we will need to upskill 800'000 seafarers by 2030 – a massive ask of the existing training infrastructure. Neil Bennet urged people to resist the temptation to go back to pre-covid ways of working and training, saying that we must support instructors and educators to try new approaches if we are to train the volume of people, we need to keep our industry moving.
The new technologies entering our industry are also changing the skills profile we expect of our new hires and that we require our existing people to develop.
Adam Lewis of IMEC discussed that as roles and responsibilities change, we will find ourselves looking to recruit people with higher IT skills, both aboard and ashore, as they will need to be able to maintain and repair different types of technology. Adam added that we also need to consider the age profile of the people currently managing our vessels. As the top four aboard are likely older and less technologically proficient, we must design learning pathways that will bring these people on the journey, upskilling them on new technologies so that they can continue to do their jobs effectively.
Crew shortage
The many factors impacting crew availability were discussed over the three days. The parallel shocks of the pandemic and the war in Ukraine, the fall in the number of people seeking out a career at sea, and the impact of schools and training centres closing their physical locations during the pandemic all put pressure on crewing pool and the pipeline of newly qualified seafarers.
Attendees and presenters highlighted a need to reduce the burdens on seafarers, seeing this as an absolute necessity to improve safety and the attractiveness of a career at sea.
Johan Ekvall of Wärtsilä demonstrated that technology such as cloud simulation and e-learning enables us to transition from the just-in-case training model to a model where training is delivered just in time – an approach that will be necessary as the variety of specialist technology and knowledge needed to operate a vessel increases.
Cruise sector
Our own Joost van Ree joined a panel focussing on the challenges faced by the cruise sector as it returns to full strength following a turbulent few years, including how the shortage of hotel staff is hampering the recovery. His article in the Maritime Executive provides an excellent overview of all the points covered in this session. You can read it here.
Sustainability and ESG
Another thread and hot topic running throughout Crew Connect was ESG and the opportunity it presents for aligning environmental ambitions, sustainability, and crew welfare. There were specific calls to ensure that companies manage the gap between the E of Environmental and the S of Social, ensuring the welfare of our seafarers is front and centre as we strive to make shipping fit for the future.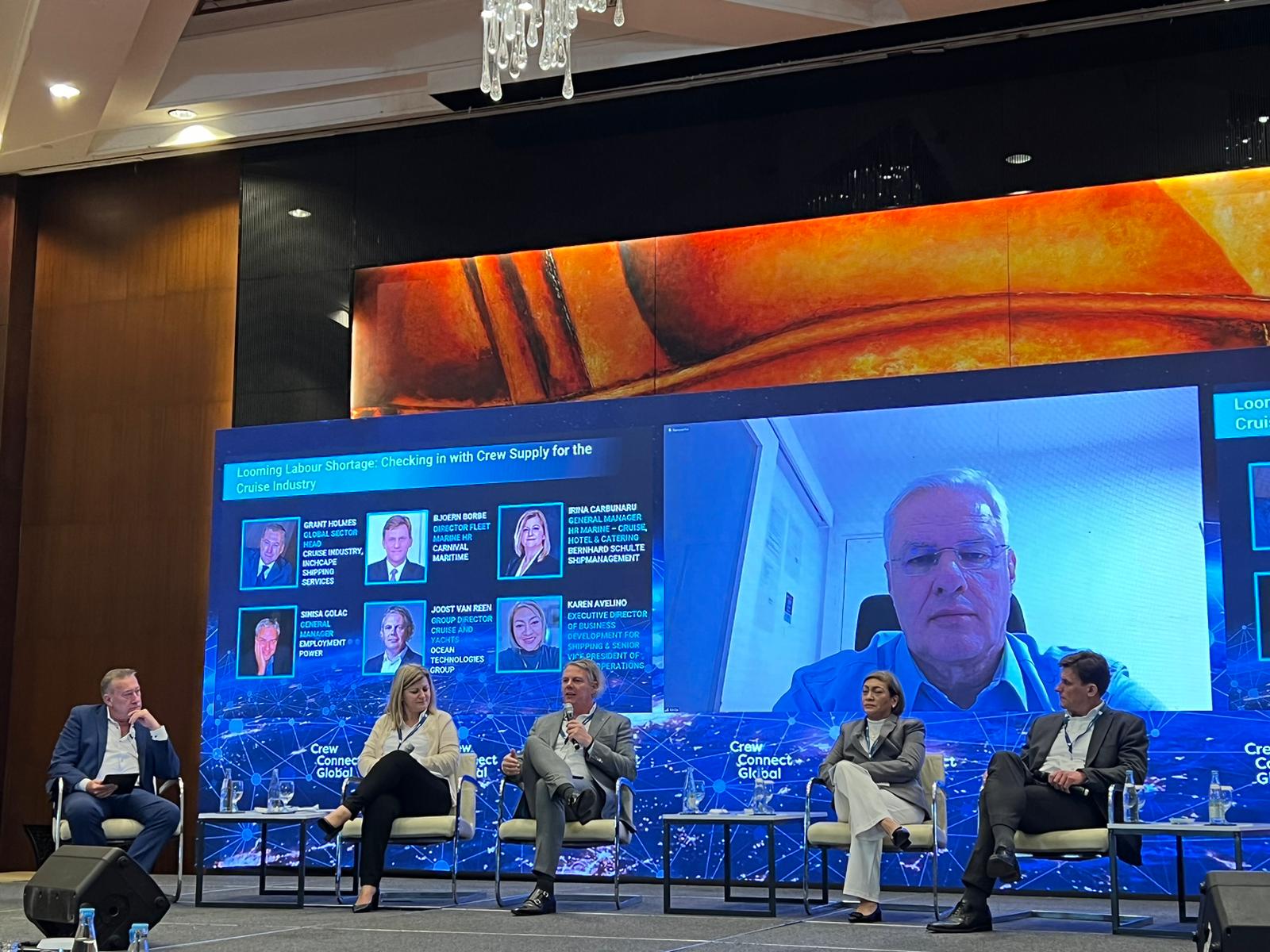 In his keynote presentation, Raal illustrated how we are a critical point, both for our industry and our planet. Drawing parallels with social movements of the past and the environmental and social activism we see today, he reiterated the need to take action today to build sustainable business models, from operations to crewing, that align with the values and aspirations of the people we need to attract to our industry.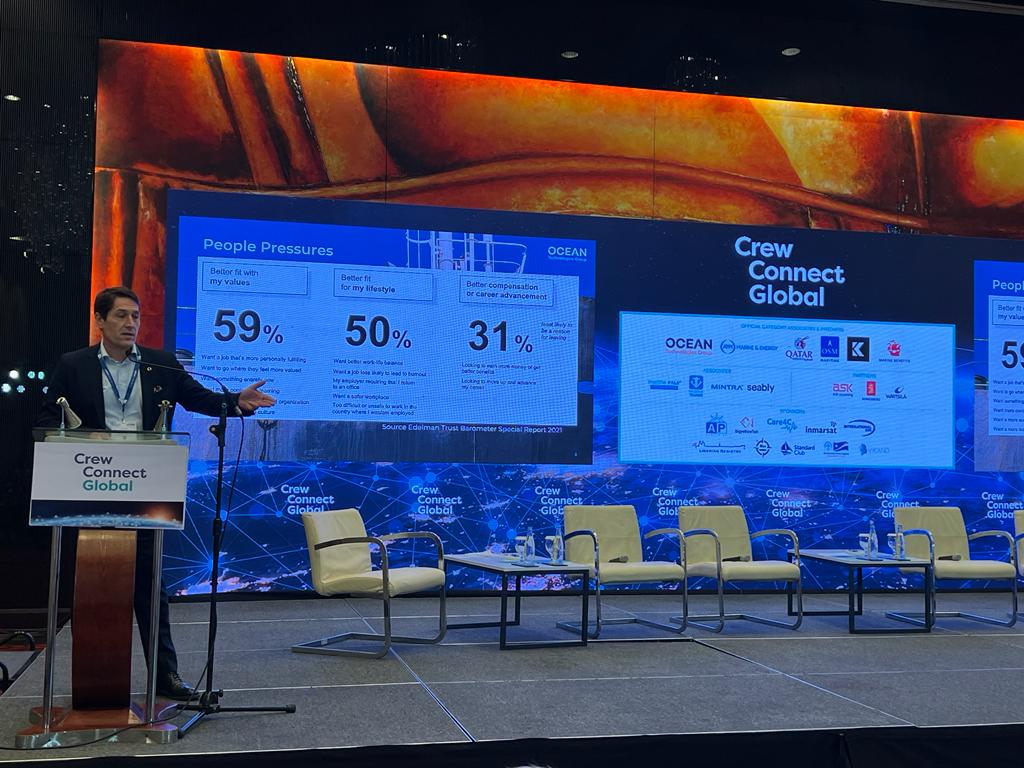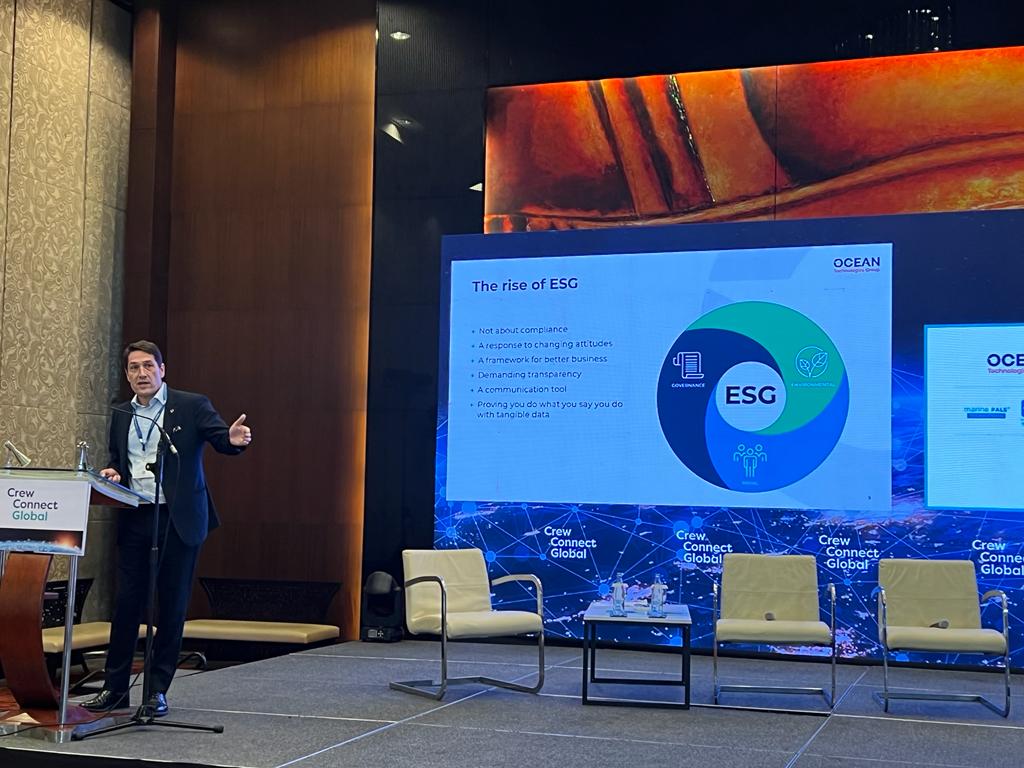 Ending on a high…
We are delighted to have been the recipient of the Industry Solutions Award at Crew Connect 2022, voted for by an esteemed panel of judges.
We are also extremely proud of Wärtsilä Voyage taking home the Innovation and Adoption of Tech Award, Marlow Navigation winning the Safety at Sea Award, and ISWAN being recognised with the Welfare and Social Responsibility Award.