Whatever your aims we involve you in every step of the process
We have a long history of helping companies and organisations turn their learning needs and objectives into meaningful and effective learning experiences for their users. We make sure that the training is not only accurate, but use tried and tested principles to make it engaging and memorable.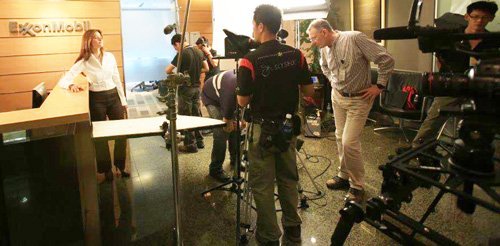 Videotel can help you create effective learning of your own.
You will be assigned a project lead that will get to know you, your organisation and what you need to achieve. We'll produce a treatment that sets out clearly the requirements and once you are happy, produce a storyboard that makes clear exactly what it will contain and how it will be done. Only once that is signed off do we begin the production process. Then you will watch the project take shape in a series of online reviews.
Use the power of video and animation to drive your message home
Access the latest production techniques to help you make your message stand out
Work with industry experts with years of experience
Specific project leader to guide you through the process
Production services you can rely on.
Videotel are experienced providers of end to end multimedia production services including:
Video Production
2D and 3D Animation
Computer Based Training, and Game Development
Translation and Localisation
Script Writing and Instructional Design
Best of breed learning platform
All the tools you need to plan, manage, deliver and report on your training onshore and across the fleet.