Customised Maritime Training, Specific to Your Requirements
We have a long history of helping companies and organisations turn their learning needs and objectives into meaningful and effective learning experiences for their users.
We make sure that the training is not only accurate, but use tried and tested principles to make it engaging and memorable.
Whatever your aim is, we support you in every step of the process.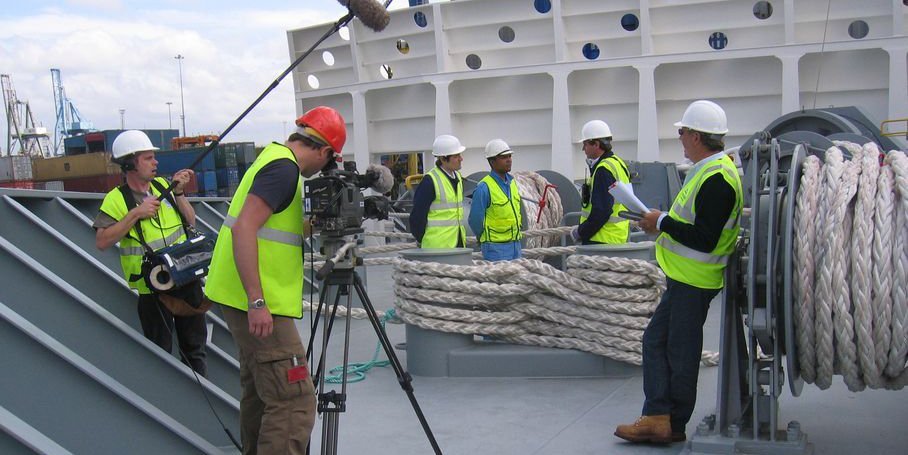 Ocean Technologies Group can offer  three levels of customisation
Fully customised
training content
Your own created
training content
Customised
training courses
Fully customised training
Ocean Technologies Group can help you create effective learning of your own
You will be assigned a project lead that will get to know you, your organisation and what you need to achieve. We'll produce a treatment that sets out clearly the requirements and once you are happy, produce a storyboard that makes clear exactly what it will contain and how it will be done. Only once that is signed off do we begin the production process. Then you will watch the project take shape in a series of online reviews.
Use the power of video and animation to drive your message home

Access the latest production techniques to help you make your message stand out

Work with industry experts with years of experience

Specific project leader to guide you through the process
Production services you can rely on
We are experienced providers of end to end multimedia production services including:
Video Production

2D and 3D Animation

Computer Based Training, and Game Development

Translation and Localisation

Script Writing and Instructional Design
With our Rapid E-Learning tool you can now create, review and publish e-learning materials using your PowerPoint, PDF files and video, quickly and efficiently.
Management can now distribute crucial information throughout the organisation and measure progress.
Design and deploy fast and efficient
e-learning with our Rapid E-learning tool
Customised training courses
We've been creating custom videos for maritime customers around the world since 1994.
We tailor all of our content towards seafarers and offer diverse capabilities & products to meet both your learning objectives and your price point.
Provide required regulatory training for compliance and reduced liability
Customize for your company's unique policies and procedures
Administer custom assessments and certificates of completion
Distribute via discs & downloadable files, or add to your On Demand account
Variety of training types you can choose from
Our production team can create a custom video, e-learning title or Animation on any topic.
Popular topics
Unique & Internal Company Procedures
Case Studies & Incidents
Human Resources & Onboarding
Safety & Compliance
Contact us today!
Would you like to learn more about customised training? Fill in the form and we will get back to you.
Best of breed learning platform
All the tools you need to plan, manage, deliver and report on your training onshore and across the fleet.