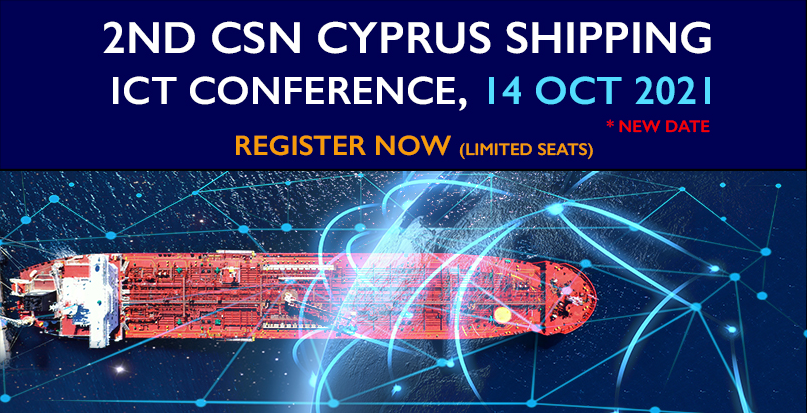 Meet us at 2nd CSN Cyprus Shipping ICT Conference in beautiful Cyprus
Our team will be exhibiting and taking part in the debate together with key industry experts from industry bodies, shipowners, ship managers, service providers and equipment manufacturers we will look at the operational aspects impacting this sector.
We will have lead discussions on Digitalisation, Cybersecurity, Digital Technologies used for Decarbonisation, E-Learning, Crew Welfare during COVID times and ICT Challenges for Shipping in 2021, as well as creating an Internet of vessels for real time data collection in this fast moving modern market.
Note: Free pass for Shipmanagement and Shipowning companies and for Supporting Associations: Cyprus Shipping Deputy Ministry, Cyprus Shipping Chamber, Cyprus Union of Shipowners, Cyprus Marine Club, CYMEPA, WISTA Cyprus, YoungShip Cyprus, The Nautical Institute and AMMITEC of Greece.