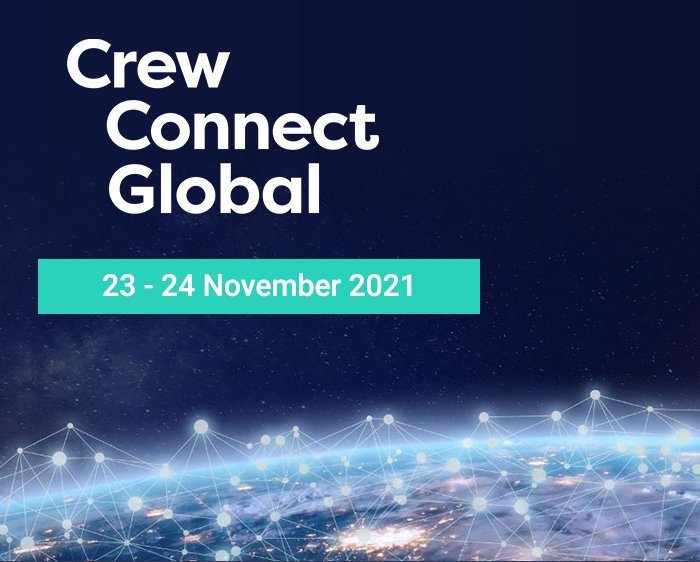 CREWCONNECT GLOBAL 2021. YOUR CREWS, YOUR CONFERENCE.
At the Heart of Global Crewing. At the Heart of the Debate.
Join us at INFORMA's two-day CrewConnect Global Conference,  Tuesday 23 November – Wednesday 24 November as an ONLINE event. Don't miss the industry's most relevant event, connecting the global crewing community to inform and inspire change in recruitment & retention, training & safety at sea, and mental health & well-being.
We'll be joining customers and Industry friends and associates to debate the key issues facing Maritime Industry.
Don't miss out OTG Group Creative Director Raal Harris presentation –

Human Performance, Measuring, Managing and Motivating our Key Workers to Excel
With an increasing focus on the seafarer as key worker, the human dimension of our business has never been more apparent. The crew-change crisis has placed our crews and shore-based teams under unprecedented strain that has tested their personal resilience and demonstrated their endurance and professionalism. More than ever, we see that human factors are a huge contributor to safe and successful operations and that human behaviour is key to safety culture and optimal performance.
This welcome focus on the human element brings with it its own challenges and with the introduction of initiatives such as behavioural competency and TMSA 3 Element 14, a qualitative approach to measuring human behaviour will be needed and strategies and tools will be required to set baselines, benchmarks and KPIs to improve performance against. In this session we will consider these factors and discuss practical ways of achieving and analysing human performance at sea and ashore.
Big Industry Issues – All Delegates
Register here