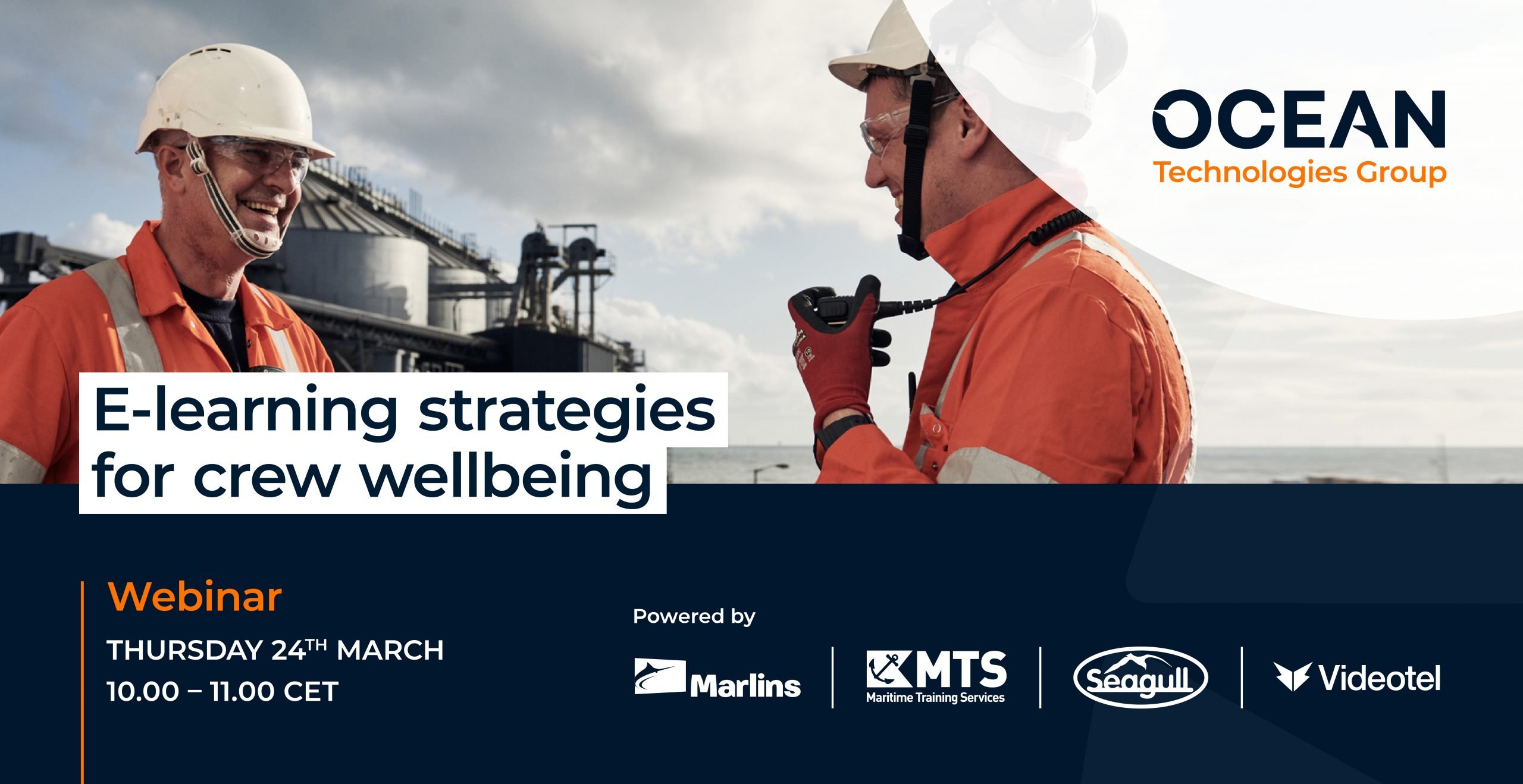 Crew welfare has never been in sharper focus and across our Industry companies and organisations are investing in initiatives to improve mental health and wellbeing of our seafarers.
The latest seafarer happiness index shows us that crew wellbeing is multi-facetted with work to do on multiple fronts if we are to improve the conditions of these key workers.
Whilst e-learning cannot solve these problems alone, it can be a useful tool in helping to deliver a broader strategy on crew welfare and in creating a happier, healthier place to live and work onboard.
Steven Jones editor of the Seafarer Happiness Index and Thomas O'Hare of Mission to Seafarers will join us for this practical session in which we will discuss the latest observations from the report and the role e-learning can play in your well-being strategy.
Register now!