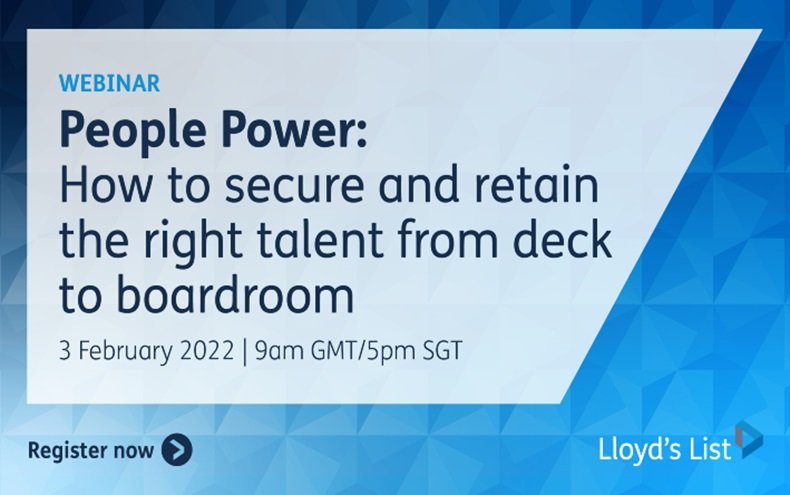 Shipping has entered a decade of transformation. Looking back from 2030, the industry will see real progress towards decarbonisation and significant advances in technology. These are the easier wins.
The tougher challenge for the industry will be recruiting new skills, providing training to keep these skills progressive, and retaining the expertise as shipping evolves. In short, building rewarding careers. Shipping is full of talented people but often that talent is not upgraded into expertise. The industry must surround itself with expertise if it is to meet its decarbonisation and digitalisation goals. Successful companies that learned how to secure talent and build fulfilling careers will stand out – indeed, they already do.
This Lloyd's List webinar explores the critical role played onboard ship and ashore by human element specialists. We will be asking what skills will be demanded by successful shipping businesses in 2030, how to train seafarers and data analysts for tasks that have not yet been created, and what will mark out the thought leaders of the next generation.
Raal Harris Chief Creative Officer, Ocean Technologies Group will join other panellists from different disciplines will debate the importance of people power in an era of transformation. Richard Clayton, Lloyd's List's Chief Correspondent, will moderate this discussion. This is a must-attend event for both new entrants and old hands looking to progress in their own careers.
February 3rd 2022 9am GTM/5pm SGT