Ocean Learning Platform – latest additions and revisions
Training library updates for Quarter 1
The Quarter 1 update to Ocean Learning Library is now out and there are a number of important updates to existing titles as well as new additions to help support your e-learning strategy to improve safety, performance and culture onboard.
NEW additions to the library
We've added some new titles from across our learning brands on some ever-more important topics.
Creating safe and inclusive places to work is high on the agenda being an important factor in the wellbeing of crew and a means of building a culture in line with your ESG targets.
#0550 Sexual Harassment Prevention
Sexual harassment claims cost companies millions of dollars and create unsafe and stressful work environments. By conducting annual awareness trainings and implementing clear response procedures, you can create a safe culture for everyone and reduce potential liabilities aboard your ship.
Topics:
How and why to avoid sexual harassment
The emotional and financial costs of sexual harassment
Case studies, myths, and examples of bad behavior
Proper reporting procedures and record-keeping
Learn more here.

#0812 Cyber Security 
In recent years there have been many highly publicised cases of web sites being 'hacked', companies losing personal data and people being victims of fraud.
Often, simple preventative steps can be taken to help prevent becoming a victim.This course will provide you with a general awareness of IT security, highlight the methods often used by attackers and show you ways in which you can protect yourself.
Learn more here.

#0800 Introduction to Shipping 
The aim of the Introduction to Shipping module is to provide an overview of the shipping industry, including ship and cargo types, the crew and their life on board.
After completing this module the learner will:
Be familiar with different types of ships, types of cargo they carry and their main characteristics
Be familiar with typical ship's crew, how they are organised, their main duties and life on board
Be familiar with how the crew operate the ship to transport thier cargo or passengers safely from one port to another
Learn more here. 

#0457 Ballast Water Management 
The transfer of invasive species through ship's ballast water and on the ship's hull etc. has led to a series of ecological disasters.
This e-learning series will enable the learner to comply with the requirements for the BWM Convention.
The series includes the following modules:
0457.01 Ballast Water Management, The problem
0457.02 Ballast Water Management, The BWM Convention
0457.03 Ballast Water Management, Preparing a Ballast Water Management Plan
0457.04 Ballast Water Management, PSC inspections
0457.05 Ballast Water Management, The BWM Plan and  Record Book
0457.06 Ballast Water Management, The Exchange method
0457.07 Ballast Water Management, Treatment systems
Learn more here.

#0639 Risk management, Bow Tie 
Too few in the mainstream shipping industry understand Bow tie risk assessment and its uses. Many lack the knowledge about the key components of Bow Tie, how it is structured, and its outcomes.
This module provides knowledge and understanding about the Bow tie risk assessment technique and its benefits.
Learn more here.
IMPORTANT Replacements & revisions
A refreshed look at First Aid
Our comprehensive suite of First Aid titles have been refreshed and updated in our new bite-sized learning approach. Suitable for any ship-type they provide vital knowledge for first responders on a range of topics.
#0520 Elementary first aid, Principles of first aid. Learn more.
#0521 Elementary first aid, Assessing the casualty. Learn more.
#0522 Elementary first aid, Facilities and equipment. Learn more.
#0523 Elementary first aid, Causes of unconsciousness. Learn more.
#0524 Elementary first aid, Cardiopulmonary resuscitation. Learn more.
#0525 Elementary first aid, Automated external defibrillator. Learn more.
#0526 Elementary first aid, Bleeding and bandaging. Learn more.
#0527 Elementary first aid, Burns. Learn more.
#0528 Elementary first aid, Shock. Learn more.
#0529 Elementary first aid, Fractures and dislocations. Learn more.
#0530 Elementary first aid, Transporting a casualty. Learn more.
#0531 Elementary first aid, Spinal injuries. Learn more.
#0532 Elementary first aid, Electric shock. Learn more.
The titles all provide underpinning knowledge but don't forget you can also now test the application of that knowledge with our gamified First Aid title that uses gaming techniques and interactive story telling to prepare learners to be able to make the right decisions in a stressful environment.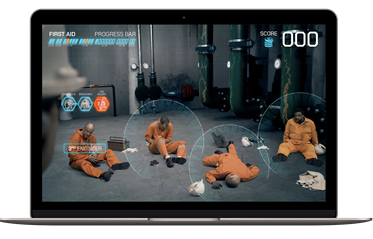 Sire 2.0 update
The profitability of an independent oil tanker owner's operation is dependent upon being accepted by SIRE subscribers, such as major oil companies, oil and energy traders, as charterers. The decision to hire a third-party tanker depends largely upon a ship's good SIRE reports.
There are big changes coming to SIRE later in Q4 this year with the launch of the SIRE 2.0 inspection regime. We've subsequently updated our modules with the new version in mind to ensure your crew are well repaired. We're also working on additional modules that build awareness and understanding of all important Human Factors
#0436 SIRE 2.0 Preparing for inspection. Learn more.
#0437 SIRE 2.0, Pre-inspection and documentation. Learn more.
#0438 SIRE 2.0, The ship inspection. Learn more.
#0439 SIRE 2.0, The closing meeting. Learn more.

We have also added a new title to our Ocean shop.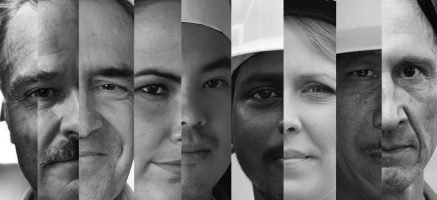 #0819 Diversity and Inclusion at Sea
Everybody has the right to work in a respectful work place. Seafarers come from a wide range of cultures, nationalities and beliefs, and also represent the full spectrum of gender and sexual orientation. This diverse environment makes the industry an interesting place to work, however lack of awareness and unconscious bias can lead to tension, anxiety and conflict at times.
This eLearning title aims to improve awareness of diversity at sea, build understanding of the people you work with and help create an inclusive, respectful and safe workplace for everyone.
The course includes the following components.
Module 1 – Introduction
Module 2 – Culture
Module 3 – Faith and Beliefs
Module 4 – Gender and Orientation
Module 5 – Other Traits
Module 6 – Conflict Management
 Now awailable on Ocean Shop. Learn more here.

The ultimate in maritime e-learning
Accessible, repeatable, measurable – a learning solution for the 21st century vessel, available wherever you are in the world.