Ocean Technologies Group partners with Navguide Solutions to help crew prepare for inspections
PRESS RELEASE, May 24th 2023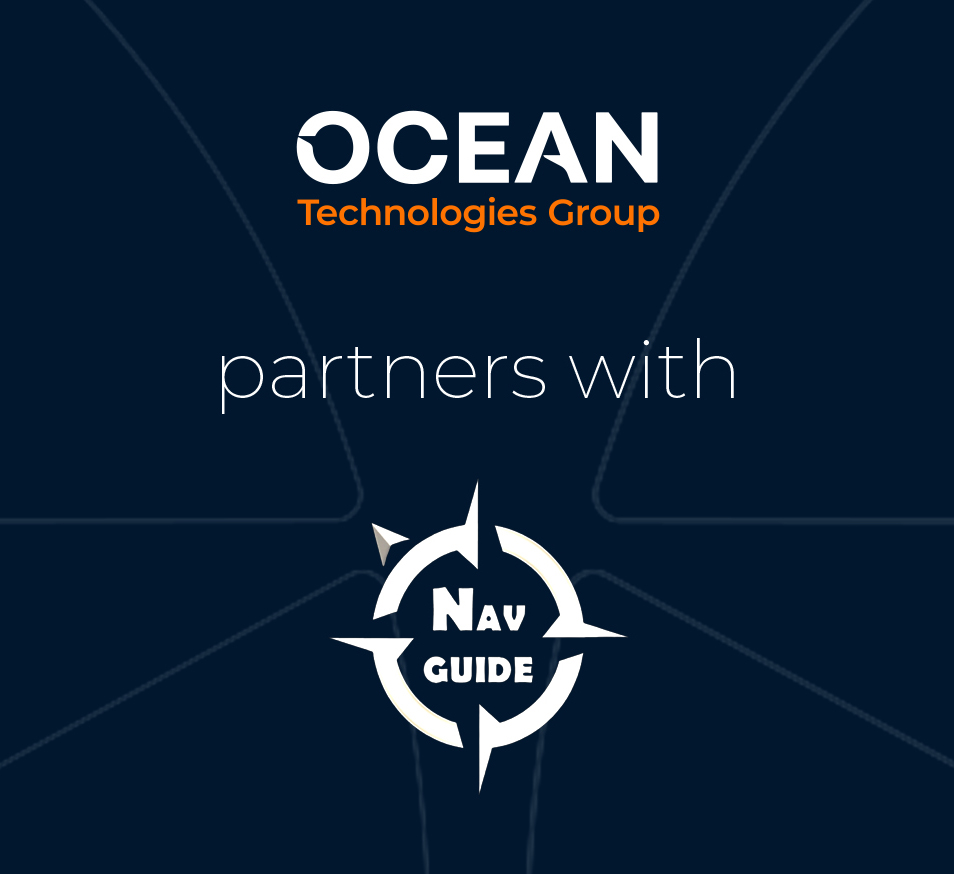 Ship inspections play a crucial role in ensuring the safety, security, and environmental compliance of vessels at sea. They are an integral part of the regulatory framework that governs the maritime industry and assist in promoting the well-being of crew members and passengers and preventing accidents.
They are also increasingly used by charterers looking to go beyond minimum standards and contribute to ensuring high standards of operational excellence in the shipping sector, such as through SIRE and Rightship inspections.
Whilst this drive for operational excellence is to be welcomed, it is increasingly challenging for ship operators to conform with these standards and ensure their crew are sufficiently prepared.
Ocean Technologies Group (OTG), the leader in maritime e-learning and human resource technology solutions, has entered into a partnership with Navguide Solutions, an innovative company specialising in improving vessel inspection performance. The agreement will see OTG distribute a range of specialist e-learning programmes through the multi-award-winning Ocean Learning Platform, providing customers with new resources to help prepare crew for inspections and improve vessel inspection performance.
Drawing on their teams' first-hand experience of conducting inspections and audits, Navguide created ten programmes comprising of over 200 microlearning resources to help operators improve inspection performance and standards of competence. These resources complement existing Ocean Learning Library content with practical hands-on guidance on how to deal with real-world situations, supporting crew to better prepare for audits and inspections. 
The material aids seafarers by showing clear examples of what good and bad looks like when inspecting equipment across a range of on and below-deck operational areas.
It also includes some gamified simulations that guide crew through inspection interview scenarios. These are intended to help seafarers consider the most helpful responses to inspectors' questions and give them the confidence to communicate effectively.
The partnership offers a valuable solution to operators at a time when updates to the Rightship questionnaire, and the human factors approach in SIRE 2.0, expected to launch later this year, will see crew interviews playing a far more significant component in an inspector's assessment of a vessel.
"These modules are a perfect accompaniment to our existing inspection material as they provide highly-visual, practical examples that can be easily translated into real-world application in the preparation for audits and inspections,"
said Knut Mikalsen, OTG's Director of Learning Solutions.
"We, at Navguide, are thrilled and excited to team up with OTG, the largest maritime training provider in the world. They share our vision of empowering everyone on board with necessary on-job skills through interesting tools that are engaging to the modern seafarer. Through this collaboration, we can assist vessel operators in improving inspection results in Port State control, SIRE, Rightship and other audits and inspections,"
said Captain Debashis Basu, Managing Partner, Navguide Solutions.
He continued,
"We aim to empower every seafarer with the vision that helps them pick up non-compliances as they go along, enhancing efficiency, professionalism and confidence in their workplace."
The maritime industry's best e-learning content
Unparalleled breadth and quality of content. We offer the most comprehensive library of maritime blended learning content ever assembled.