Temm Maritime harnesses Ocean Learning Platform content to support crew with safety advice and ongoing career development
PRESS RELEASE 9th Feb, 2023
Leading Japanese ship manager Temm Maritime Co. Ltd. has signed an agreement with Ocean Technologies Group (OTG) to implement the award-winning Ocean Learning Platform (OLP) solution across its full fleet of bulkers and container vessels.
This new partnership will give Temm Maritime and its crews access to a wealth of premium e-learning titles covering personal safety, firefighting, cargo handling, ship handling & navigation, maintenance & repair, cyber security, and maritime legislation, as well as the suite of assessment tools integrated within OLP.
"Ocean Technologies Group is well respected for the quality of content and the tools it offers, and by choosing the OLP solution, we are able to give our seafarers access to high-quality e-learning that will contribute to their improved well-being and support their career growth,"
said Katsuya Mito, President of Temm Maritime.
"The resources available in OLP will enable us to further align with RightShip's recent campaigns and support our teams on the important issues of mental health and environmental protection,"
he continued. 
OLP will enable Temm Maritime crews to complete their training online or offline and Temm plans to utilise the communication tools within OLP to distribute company circulars and critical bulletins. The automatic synchronisation between ship and shore also promises to reduce the administrative workload for the management team onboard Temm's vessels, with training records and crew sign-on/off information being automatically made available to staff in the office.
Andrew Ward, commercial director of APAC at Ocean Technologies Group, commented,
"Temm Maritime has a proud history of innovation and adopting new technologies to improve the quality of its management services and the safety and well-being of its seafarers. We are delighted to be partnering with Temm and will provide them with ongoing support as they continue to further their commitment to safety and sustainability."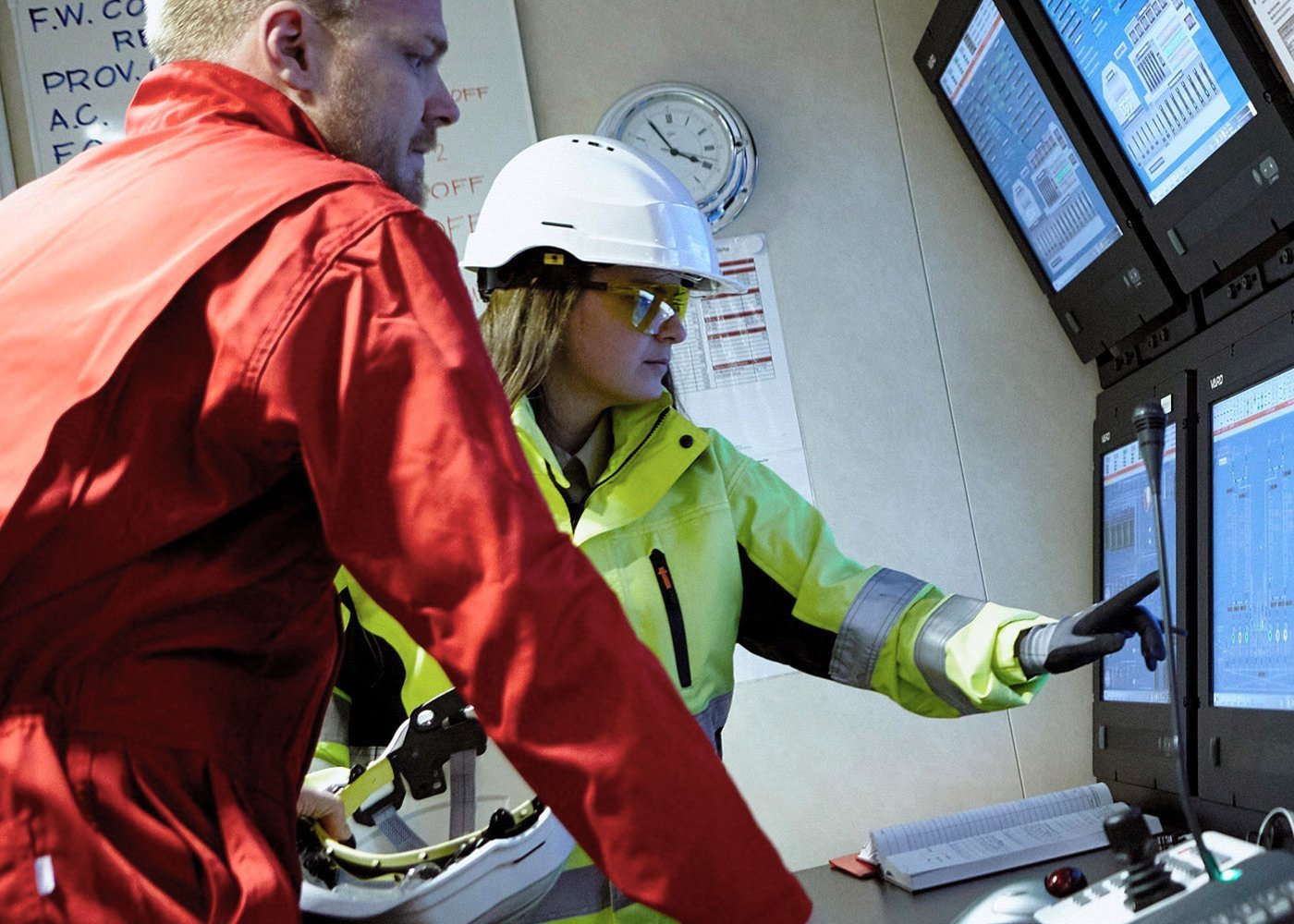 Unparalleled breadth and quality of content
We offer the most comprehensive library of maritime blended learning content ever assembled, with the full spectrum of learning needs covered.
We take a blended approach to content, including e-learning, videos for group viewing, interactivity in assessments and exercises to test the application of knowledge.

The ultimate in maritime e-learning
Accessible, repeatable, measurable – a learning solution for the 21st century vessel, available wherever you are in the world.