Videotel Acquired by Oakley Capital for $90 Million
Press Release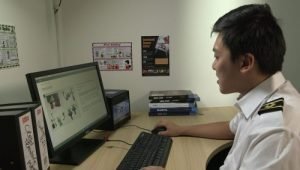 Maritime training and eLearning specialist Videotel, is pleased to announce that it has been bought by an affiliate of Oakley Capital for a base purchase price of $90 million from KVH Industries, on a cash-free, debt-free basis, subject to working capital adjustments.
Oakley Capital has considerable investment experience in global education businesses, both on and offline, as well as in-depth knowledge of the maritime sector, having previously invested in Headland Media, a provider of media and entertainment services to the offshore and shipping sectors, while one of its current investments includes North Sails, the largest sail maker in the world.
Raal Harris, MD for Videotel, said, "I am delighted by this announcement as Oakley has a great track record for investing in and working with its businesses and their management teams to help them grow and succeed. With Seagull Maritime also part of the group, we will be able to collaborate as never before and offer both our customers increasingly innovative solutions ."
"As the maritime industry increasingly embraces digitalisation, the opportunities to offer more engaging and innovative training solutions using emerging technology such as VR and AI, with the backing of Oakley's investment, is really exciting," he continued.
Both companies will continue to operate independently with Raal Harris and Roger Ringstad continuing to run the two businesses – Videotel and Seagull, as separate units.