Guide to Crew Management Systems
People make a difference to any business. Whatever success looks like, it is people that rise above the challenges and ultimately drive things forward. This is perhaps even more important when it comes to shipping and the pivotal role of seafarers.
Seafarers are the backbone of any vessel, and a good crew delivers the safety, security and environmental performance demanded on any voyage. At the heart of a positive and engaged approach to operations is an increasing focus on the well-being of seafarers and their relationships with shore-based teams. It is essential to get maritime human resources right, and that is why effective crew management is key.
You can buy good steel to build a ship, but ultimately it is bringing together a team and forging the right systems and support which will lead to operational excellence and commercial success. Giving access to information, managing data and ensuring that people have the right management tools to excel.
What is Crew Management for ships?
So, what do we mean by "crew management"? In essence, this is the process of overseeing and organising shipboard personnel. This includes tasks such as recruiting, training, scheduling, payroll, and ensuring compliance with the relevant laws, international regulations and standards.
The goal of good crew management is to ensure that every ship has the necessary personnel to operate safely and efficiently and to support the well-being of the seafarers. Crew management tasks are critical for the safe and efficient operation of ships and plug into wider issues of relationships, communications, management and leadership.
There is no one size fits all approach, and from the world's biggest ship owners and managers, down to smaller fleets, there can be no shortcuts when it comes to managing resources at sea.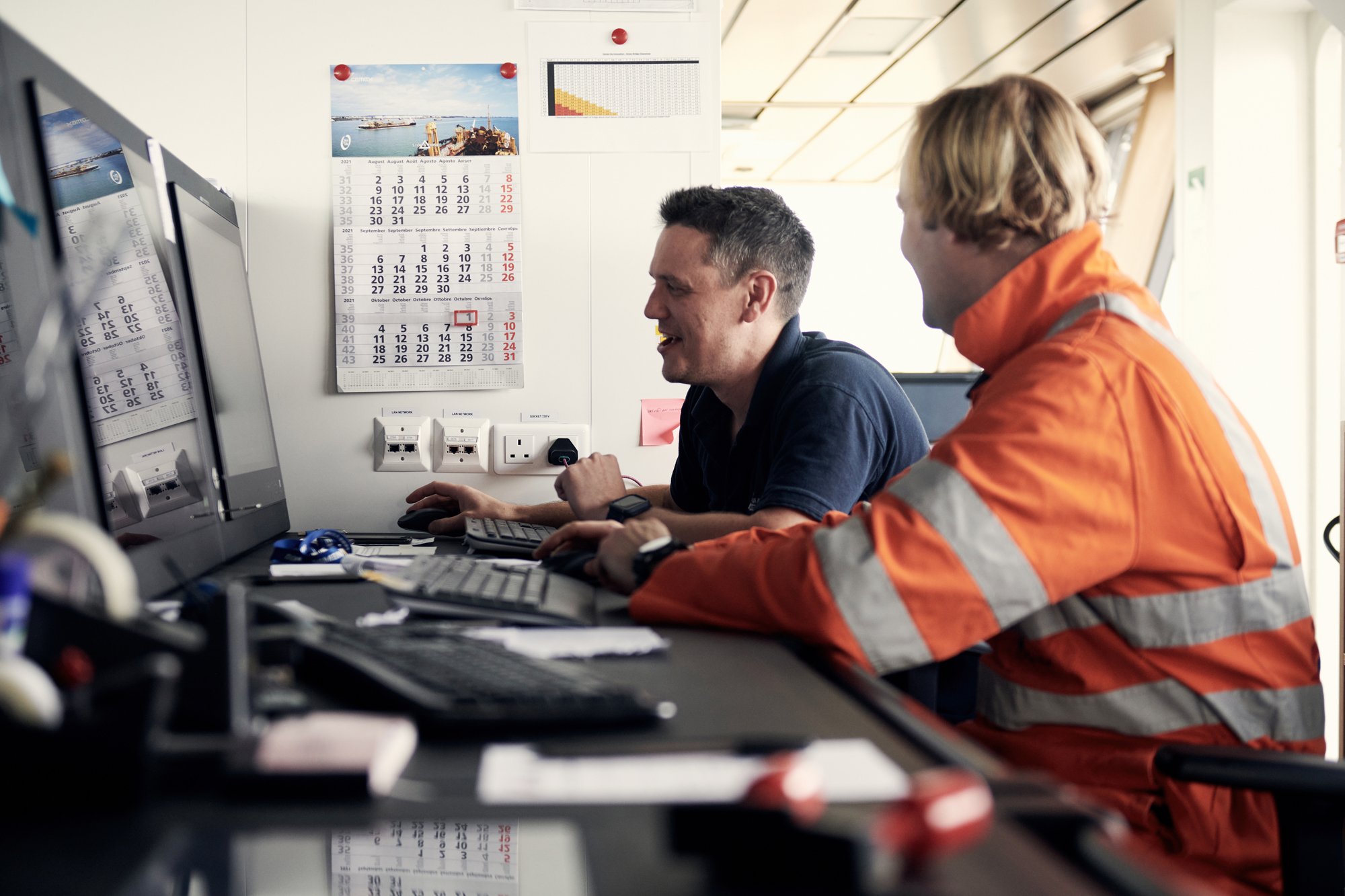 The right management translates into better performance, enhanced relationships and a team ethos, which means better levels of recruitment and retention. It means having a foundation of resources, processes, systems and procedures which deliver on the needs of people and companies alike.
This is a complex and demanding area of ship operations, the management demands mean that maritime human resources (HR) professionals turn to crew management software to make sure that risks are managed, and opportunities exploited.
What is Crew Management Software?
Crew Management Systems are maritime HR platforms which essentially meet the crew management needs of ship managers, offshore oil, gas, and alternative energy operators.
A good solution leverages cloud technology and smart digitised workflows to manage all aspects of maritime HR in as few clicks as possible, minimising the administrative workload on your shore-based and onboard teams. It should also support the right decisions across a wide range of maritime HR and crewing issues.
Whether for crew planning, availability, assignments, competence and more- maybe even an integrated travel service, a crew management system should ensure optimisation of crew deployment.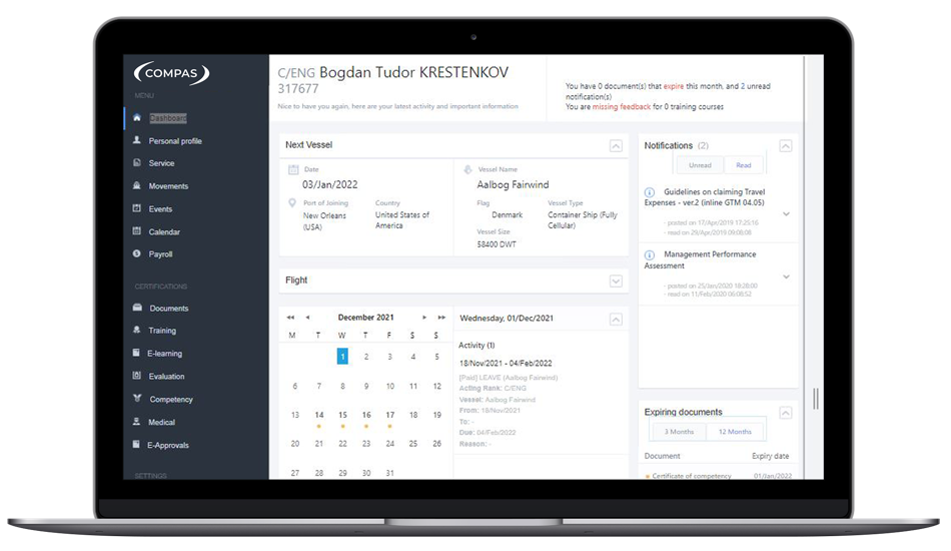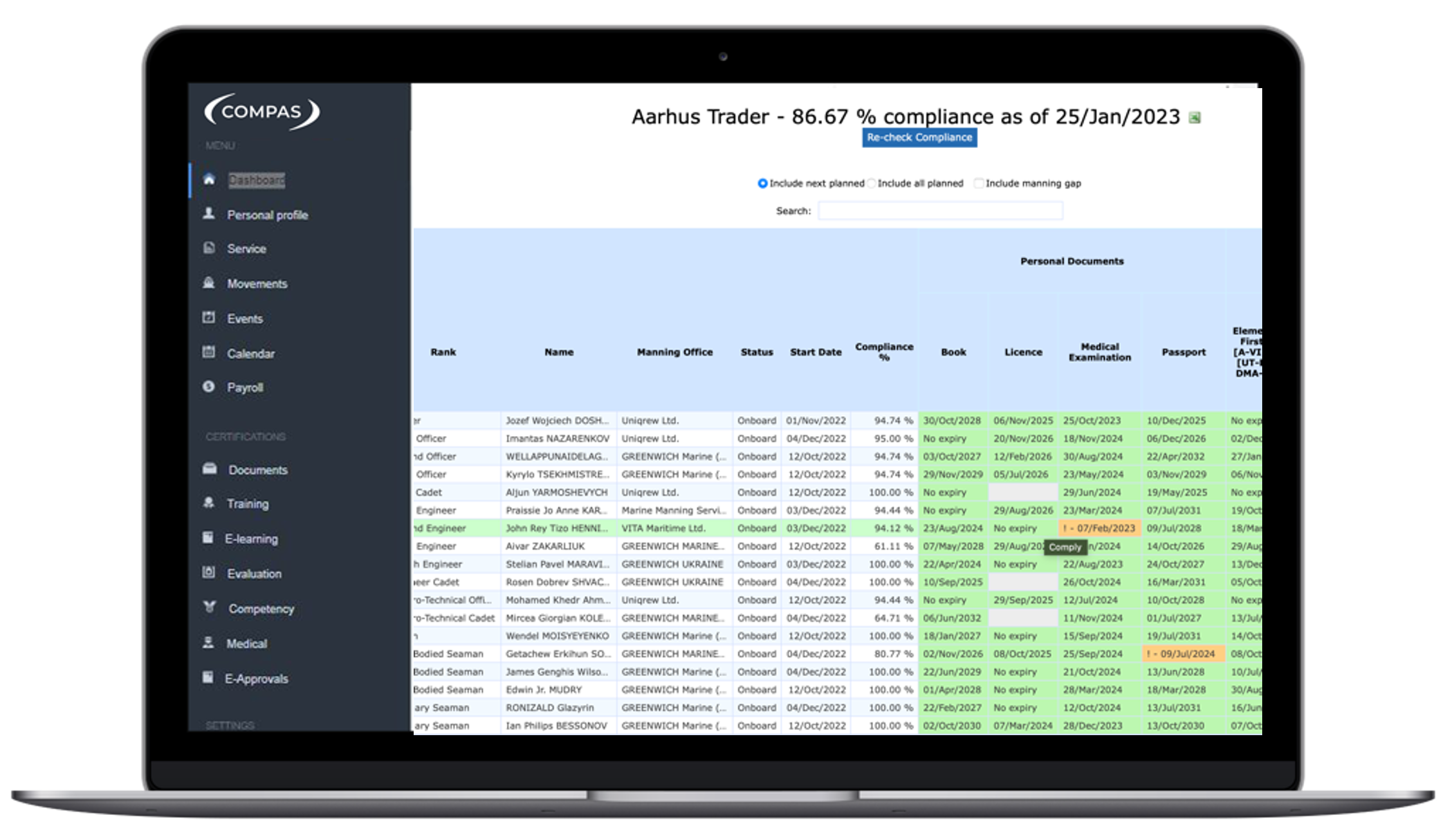 It could also provide access to integrated payroll, insurance, vessel leadership tools and a crew portal which allows seafarers access to travel plans and itineraries, to receive notifications, claim expenses, and check pay slips, all on the go.
Crew Management Sytems typically have an extensive and extendable personnel database and dashboard-driven reporting allow for the management of certificates, licences, qualifications, and experience. It may even allow integration with existing systems, such as SAP, Oracle, Agresso and Shipnet, with access to leading common banking systems too.
Interested in finding out more about how our
Crewing Management System, COMPAS can help you?

Why use Crew Management Software?
The right approach to crew management is about the system being used, this is where the move to an integrated software solution becomes so important. The benefits of crew management software make life better at sea and ashore bringing efficiency, data management, record keeping and reporting to the fore, helping businesses to achieve compliance and excellence too.
Efficiency is a key benefit, and often the initial driver of crew management tool procurement. With the right crew management software tasks can be automated and streamlined, and the crew management demands such as scheduling, payroll, and compliance reporting, can be made faster and easier, saving time and reducing errors.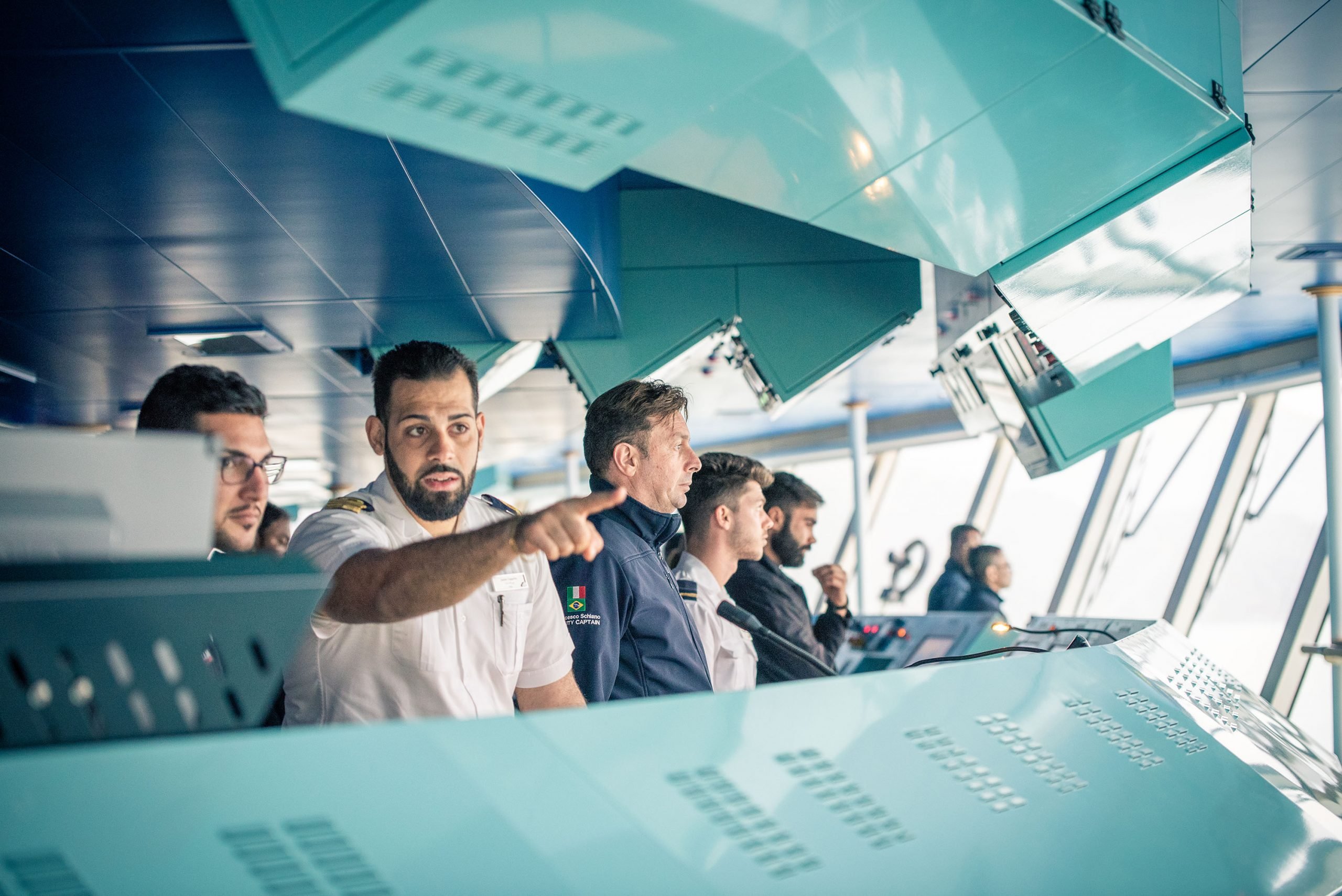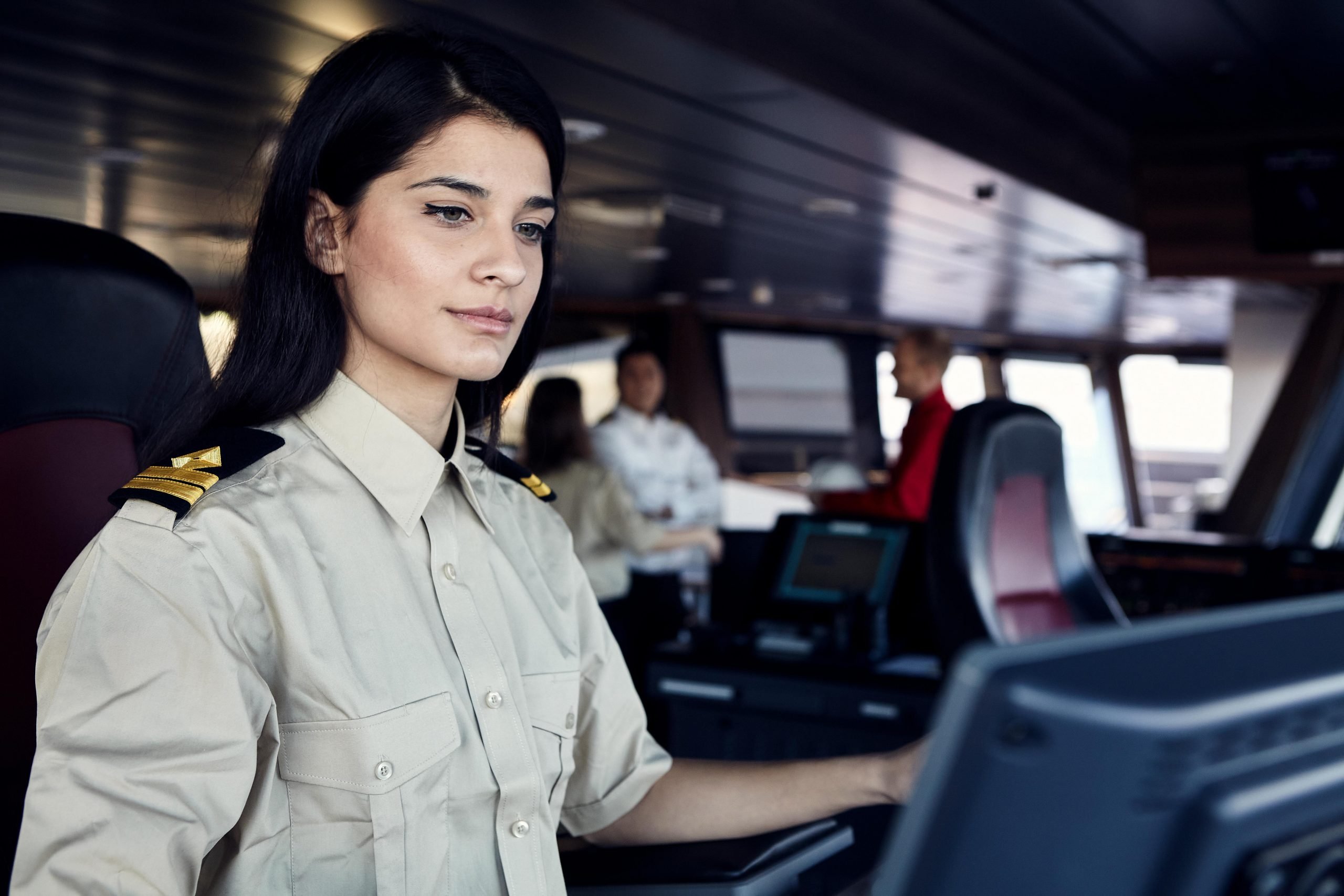 At the core of any system is data management, and crew management software provides a centralised repository, storing and managing large amounts of data related to crew members, including their qualifications, training records, and employment history. This is a vital tool in knowing your seafarers, it allows their needs and development to be at the fore, which can be vital in keeping good people.
There is compliance too, and crew management software can help ensure that the relevant international maritime regulations, such as the International Convention on Standards of Training, Certification, and Watchkeeping (STCW) and the Maritime Labour Convention (MLC) are complied with. Not only does it keep operations on the right side of inspectors, but by automating the tracking and reporting of compliance-related information, then it becomes quicker and easier than ever before.
At the heart of these compliance issues are record-keeping and reporting. Crew management software provides a secure and organised system for keeping records of crew management activities, improving accuracy and even reducing the risk of data loss, thus mitigating cyber risks. It also allows for real-time and historical reports on various aspects of crew management, providing insights into crew performance, costs, and compliance status.
Benefits of Crew Management System vs Spreadsheets
Amazingly, there are still some who claim not to need specialist systems, believing instead that they can rely on spreadsheets or separate databases to do the work for them. However, in today's modern, data and connectivity-driven businesses, it is important to understand the positive arguments to move beyond the ways things were done before.
The time to embrace crew management software is here, and the lessons from the pandemic disruption and the need to deliver on the needs of seafarers have, through to the constant challenges of compliance, all place massive pressure on companies.
These are demands that need to be made as easy to deal with as possible, and that is what a good crew management system delivers – it makes things easier, safer, quicker and more convenient.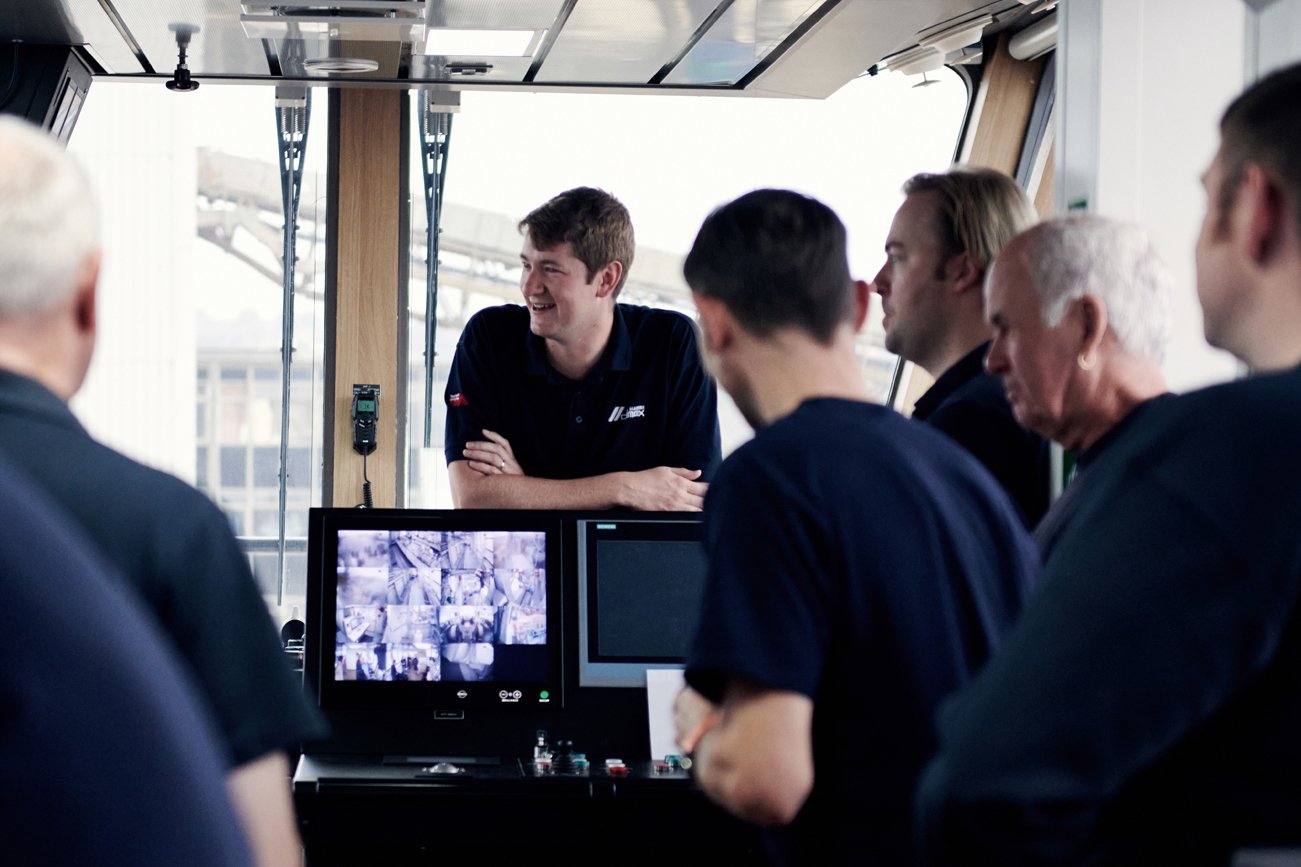 Interested in finding out more about how our
Crewing Management System, COMPAS can help you?

Some of the organisations we work with


We are Ocean Technologies Group, the global learning and operational technologies company, empowering our customers to meet the challenges of shipping in the digital age.
We are built on historic and iconic maritime brands with over 60 years' collective experience of helping the most successful ship operators achieve the highest standards of safety and operational excellence.

Together we have an unrivalled network of over 1,400 customers, 20,000 ships and over 1,000,000 seafarers along with the biggest data rich picture of learning and development behaviour in maritime history. It is this collective knowledge, experience and collaborative power that is helping us make the industry safer, stronger and better.