Meet OTGs new Group Business Director with big ambitions for the Cruise and Mega Yacht Industries
By Jurate Rancyte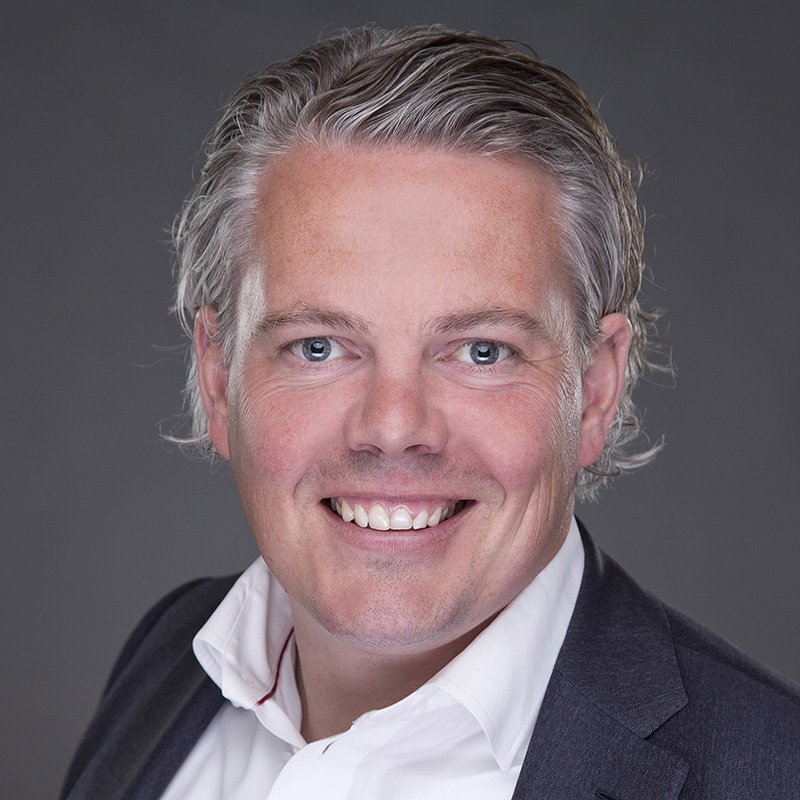 Joost Van Ree is a well-known figure in maritime and in particular the Cruise Industry. Now having joined Ocean Technologies Group as Group Business Development Director we caught up with Joost to get his perspective on where we are as an Industry, why he wanted to join OTG and his aspirations for the future.
Thanks for joining us Joost. To start can you tell us a bit about your background before joining OTG? 
After spending some time at sea and several commercial positions at various maritime companies ashore I had the idea of a maritime simulator centre aimed at commercial companies rather than maritime students.
The concept was to build a simulator centre where companies could buy simulator capacity and train with their own trainers on their own mathematical models. 'Simulator-as-a-service' so to say.
That resulted in Simwave, the biggest independent simulator centre in the world, located in Rotterdam. The centre was perfectly suited for the cruise industry so I spent a lot of time with cruise lines and gained a deep knowledge of the industry. I had to leave Simwave because of personal reasons and at that point I joined CLIA – Cruise Lines International Association, as Director, Partner Relations. At CLIA I continued and extended my relationship with the cruise lines and the wider industry.
 With so many options available to you, what made you want to join OTG?
I was following OTG with great interest, the idea about the concept is really interesting – they have the potential of reshaping the maritime industry. Some interesting people I knew were joining OTG – people I have a lot of respect for. When I met one of them at the London International Shipping week last year, he told me that they were interested to further develop the cruise and mega yacht industry. For me it was a simple decision based my background and passion for these industries. The rest is history.
You have a Cruise and yacht related brief at OTG, what do you think are the main challenges for these sectors and what can OTG offer to help them?
Although lots of people put cruise and mega yachts in the same category, they are both totally different parts of the maritime industry. One of the challenges in the mega yacht industry is to attract the right people and to keep them. Many crew members go from one yacht to another. Another challenge is the lack of structure in many aspects. There are not many recognized procedures, tailored to the mega yacht industry. This comes with challenges. OTG can really play a role in this.
For the cruise industry it is different. Despite set-backs in the global pandemic, the industry is still undergoing serious growth. This is a positive thing of course, but one of the major challenges will be on the crewing side and this is often underestimated at the senior management within the cruise lines.
How are you going to attract new crew and keep them loyal to your brand? – that is the big challenge. Another one is the fuel transition. The cruise industry is on the forefront of the maritime industry when it comes to adapting new technologies. Specially with the EU Green Deal in mind – the industry will go through a major transition. It is still unclear what the future fuel will be but when it comes, the crew on board need to be ready to work with it – training beyond compliance will play an even bigger role than it does now. OTG can and will play a significant role in this.
What would you like to achieve now that you are here with us at OTG? 
I would like to grow the Cruise and Mega Yacht customer base within OTG – and OTGs presence in those markets. It is my aim to grow the OTG brand within those two sectors to become a key player in the industry. Both industries are a niche in the maritime industry and difficult to enter but once you are in and you have an added value, the industries are very loyal. The users recognise the added value of their key suppliers and grow together. One industry, one voice as we said in CLIA. OTG will be an important tone of that voice.
Where do you see the Industry in the next 5- 10 years? 
It will be interesting times, especially with the fuel transition in mind. Nobody knows where the industry is going to be from that perspective, but I know that the cruise industry will be at the forefront of leading that transition and OTG will be there to support them. 
Thanks Joost. We wish you every success!
If you are interested in talking to Joost about how OTG can help you with your Cruise or Mega yacht crewing, training or fleet management needs get on touch via the form below to arrange a free consultation.