If we had to sum up 2022 for Ocean Technologies Group in a single word, that would be "connection".
The challenges we have faced as an industry over the last few years, through the pandemic, war, and the resultant disruptions, saw ways of working and interacting change overnight. It also saw us come together and collaborate like never before.
As travel restrictions eased over the course of 2022, it once again became possible to start visiting colleagues and customers face-to-face. Beginning with NOR Shipping in April and concluding recently with Crew Connect Global in November, presenting Ocean Technologies Group to packed conferences has been a welcome change of pace. Events also presented fantastic opportunities to share stages with old friends, to meet those we'd only ever seen through a computer screen, and to forge new partnerships. Our Customer Seminars and our session at Posidonia gave our customers the chance to hear from industry thought leaders and spend quality time together again. A huge thank you goes out to the customers, friends and partners who took time out of their busy schedules to be a part of these events.
We have continued bringing our brands closer throughout the year, aligning platforms and processes so our customers can realise the benefit of an interconnected ecosystem of solutions. Partnering with SnapLogic in October supercharged our ability to connect our Learning, Fleet, and crew solutions and increased the speed of software development.
Our continued investment in Digital Delivery and our technology stack will lighten the load on existing hardware and logistics infrastructure. Once this work is completed next year, our customers choosing to update their systems over the air will benefit from significantly increased speed, control, and security, of content software and delivery.
New collaborations with partners, including Navis, Trainor, ChartWorld, and the Seafarers Hospital Society, contributed to the significant increase in the volume of e-learning resources made available to our customers this year, including our Flag-approved STCW Ice Navigation in Polar Waters course. In total, our team added or updated over 130 e-learning titles in every quarter of 2022.
It was humbling to have the efforts of our global team of Oceaneers recognised at CrewConnect Global Awards, where OTG was presented with the Industry Solutions Award for the contribution we are making to the advancement of the maritime industry.
We continue to be thankful for our customers' faith in OTG and our vision. This year saw us signing and delivering on many significant partnerships, including those with Pacific Basin, Technomar, Safe Bulkers, and Tidewater. Our collaboration with OSM reached new heights as it adopted OTG to meet its Learning, Crew management and Fleet management needs. Torm A/S, Northern Marine Group, Maersk and the Knutsen Group ensured we achieved another first and helped us break our implementation records as they all went live with our Compas Crew Management solution in the same week.
Beyond commercial partnerships, we are proud of what we have been able to give back to the industry this year. As we announced at the end of last year, thanks to the support of our customers, we have been able to fund two ISWAN councillors this year, helping to provide much-needed support to seafarers and their families whenever it is needed.
The ongoing impacts of the pandemic, along with the challenges of decarbonisation and ESG reporting, will continue to impact our industry for the foreseeable future. Digitalisation, collaboration, and connection of people and systems will be core to successfully overcoming these challenges as our industry builds for tomorrow. 
Key Industry initiatives such as the Green Curriculum which we are developing along with Nautical Institute and others and the Just Transition Taskforce to which we have contributed as a member of The Peer Learning Croup will be critical to ensuring shipping makes a safe, sustainable, and equitable transition to the new fuels we need to power our industry. We are honoured to be contributing to these initiatives and being able to play a part in shaping Maritime's future.
We thank you for choosing OTG as your partner to navigate this new era of shipping, and we look forward to connecting with you again in 2023 and beyond.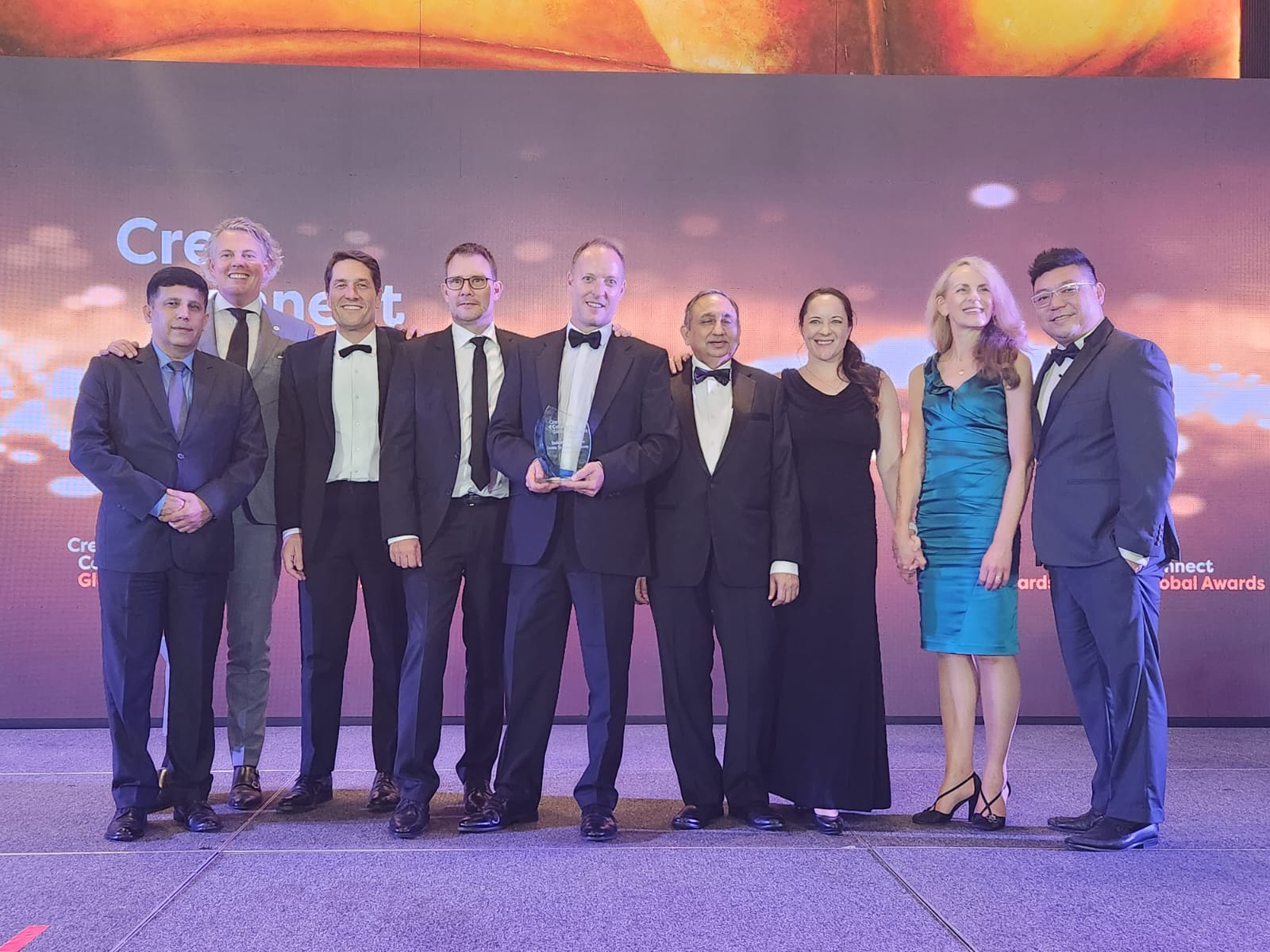 OTG team recieving the Industry Solutions Award at CrewConnect Global Awards 2022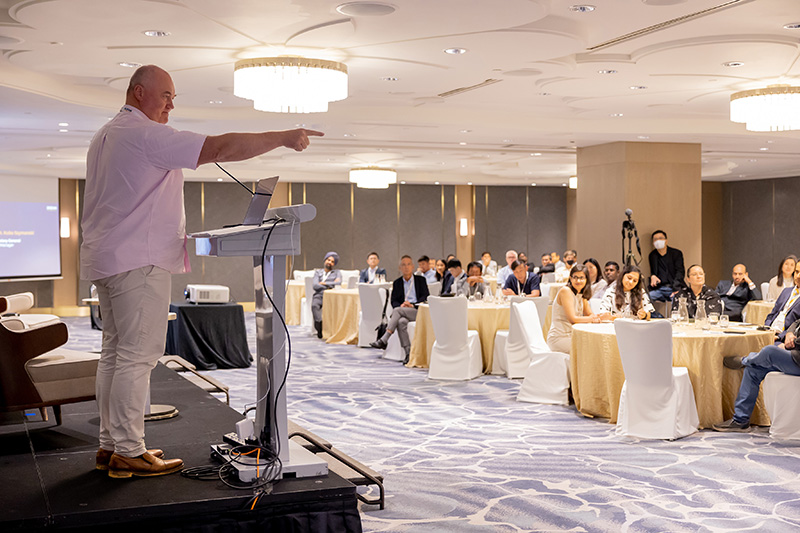 Capt. Kuba Szymanski, Secretary General at InterManager presenting at OTG Customer Seminar in Singapore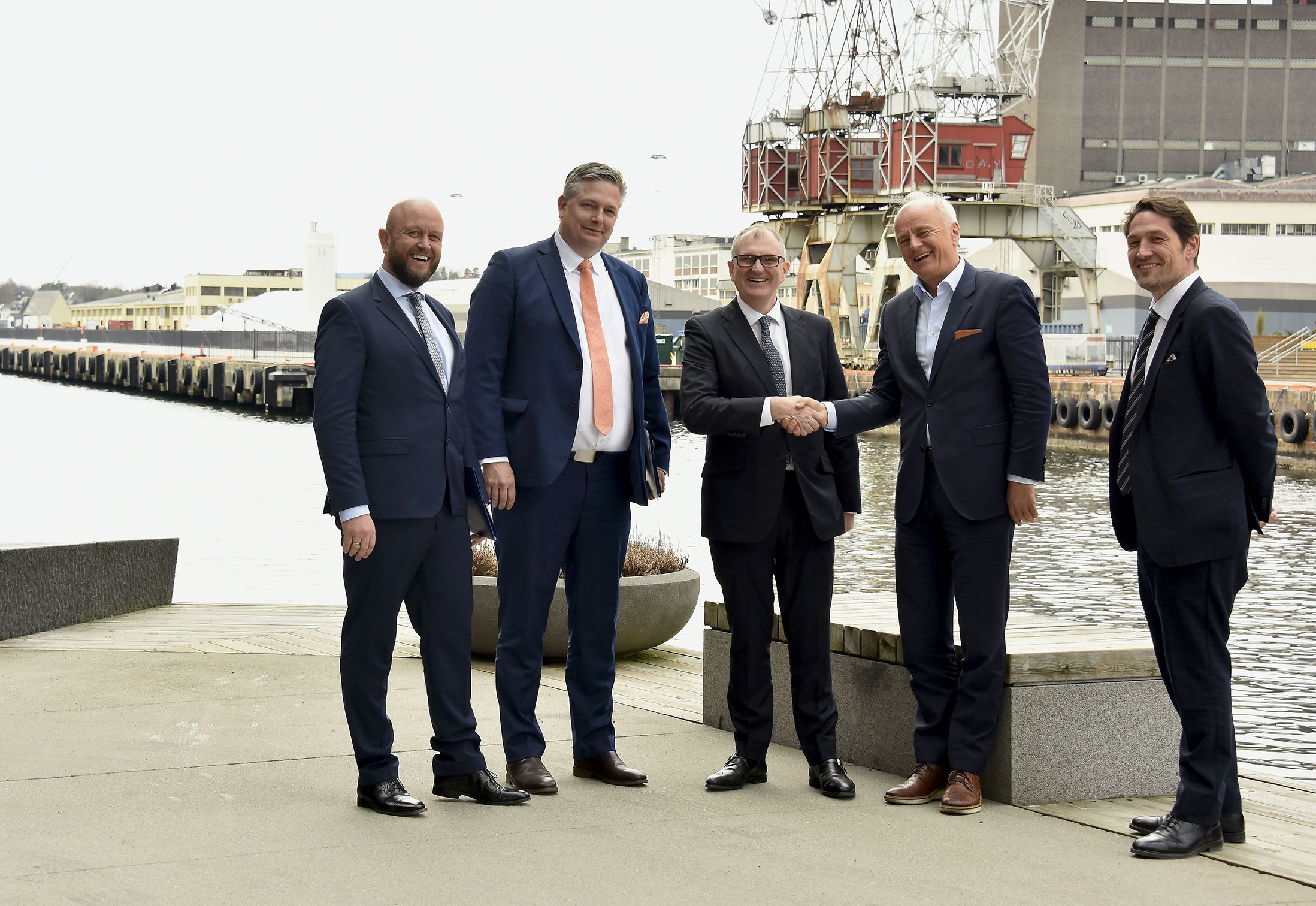 From left OSM's Maritime Group President & Chief Commercial Officer Tommy Olofsen, OTG's Chief Revenue Officer Johan Gustafsson, OTG's Non-Executive Chairman Peter Ryan, OSM's Chief Executive Officer Finn Amund Norbye and OTG's Chief Creative Officer Raal Harris.

The ultimate in maritime e-learning
Accessible, repeatable, measurable – a learning solution for the 21st century vessel, available wherever you are in the world.