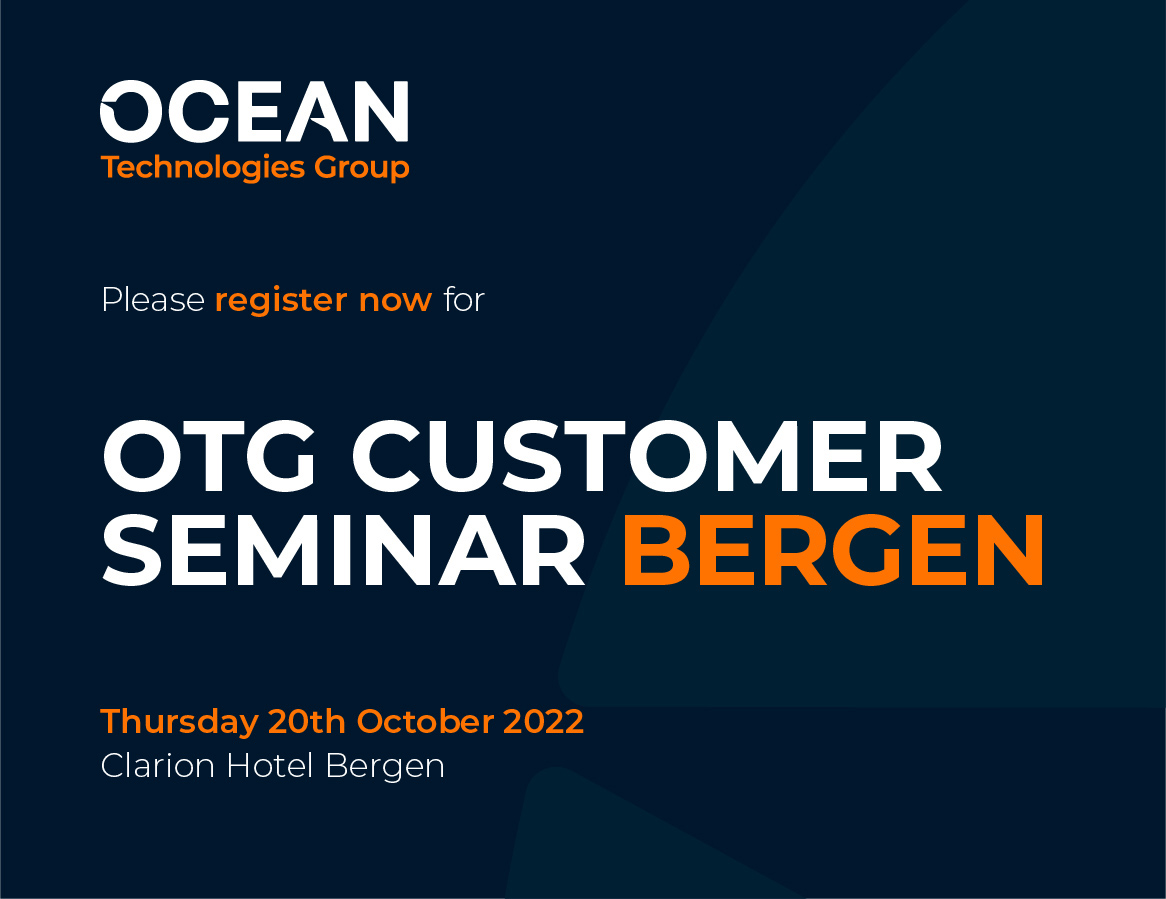 Our next customer seminar will be held in Bergen, Norway, on the 20th of October at Clarion Hotel Bergen.
Register today to join speakers from OTG and leading voices from the industry, including:
Kuba Syzmanski Secretary General, InterManager
Øistein Jensen – Chief Sustainability Officer, Odfjell
Leif Arne Strømmen – Partner, Peak group AS
Ola Lundqvist – Sales Expert Simulation Solutions, Wärtsilä Voyage Solutions
Please use the information below to decide which parts of the day you would like to attend. You can choose your tickets for the sessions when registering.
Event by invitation only, for enquiries please email contact@oceantg.com