Latest additions to the Ocean Learning Library
Training library updates Q2 2023
As usual our Ocean Learning team have been keeping a close watch on Industry developments to identify new topics and ensuring existing titles on our library are up to date all with the aim of making sure your training needs are covered.
In the most recent update to the Ocean Learning Library, there is important new material mapped to Rightship requirements for HAZMAT (IMSBC) and Mental Health, new titles on medical first aid and medical care and comprehensive new course for LNG mapped to the SIGTTO competency guidelines.
This update also includes 32 new hospitality titles for our Cruise customers, the first collection to come from our partnership with Lobster Ink.
We have also issued new versions of 20 of our existing titles into our new micro-learning format and added Chinese language translations to our five SIRE training titles to provide learner support on this important subject.  
This release also gives you new opportunities to gain certification for your crews remotely without the logistics and costs of arranging travel and hotels.
Help with Rightship Inspections
Rightship provides safety and environmental assessments for vessels, helping shipping companies evaluate risks, ensure compliance, and promote sustainable practices. We have released major revisions to our HAZMAT (IMSBC) and Mental Health titles to support Rightship Requirements and help you demonstrate your commitment to excellence.
0068 IMSBC Code
4058 Seafarers' Mental health and wellbeing
We have also mapped other titles in our library to Rightship RISQ questionaire to help underpin your efforts to fulfil their requirements.
Please see here for more details. 
 Comprehensive aid to SIGTTO competency
SIGTTO (Society of International Gas Tanker and Terminal Operators), has developed competency guidelines for personnel working in the liquefied gas shipping industry. These guidelines outline the required competencies and skills for various roles involved in the transportation and handling of liquefied gas cargoes. Our new interactive training course contains 113 modules comprised of 330 micro-learning units that map directly to these proficiencies giving you valuable e-learning resources to build tanker competency across 7 subject areas.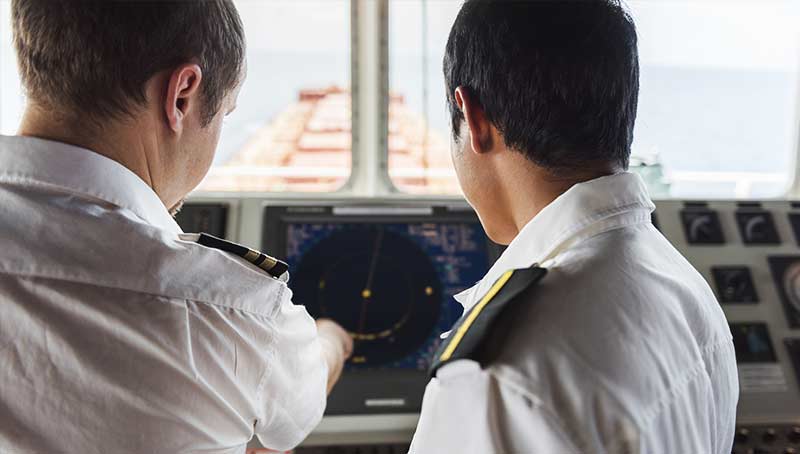 Unparalleled breadth and quality of content
We offer the most comprehensive library of maritime blended learning content ever assembled, with the full spectrum of learning needs covered.
We take a blended approach to content, including e-learning, videos for group viewing, interactivity in assessments and exercises to test the application of knowledge.
Fundamental Knowledge and Understanding
Equipment
Support Systems
Standard Operations
Non-Standard and Emergency Operations
Commercial Considerations
FSRU
The courses can be added to your Ocean Learning Platform subscription or purchased online via our shop
New!
New partner Hospitality material
The cruise sector is enjoying a rapid return to strength, with ships and crew being reactivated at an unprecedented rate. Recognising the specialist learning needs of the hotel department, we have partnered with Lobster Ink that will add more than 100 cruise-relevant hospitality e-learning titles to the Ocean Learning Platform (OLP). This first batch of 32 titles focus on the hotel team and cover critical areas, including front-of-house service, housekeeping, bartending, cooking techniques and restaurant hosting.
Find out more here.
New!
New certification options
Our courses department are continually working on ways to simplify the process of obtaining important certification without compromising on quality. We are pleased to announce that we can now offer certified courses on the following new subjects.
Wärtsilä Navi-Sailor 4000 ECDIS
HAZMAT (IMSBC)
Mental Health
Medical first aid refresher​
Medical care refresher
SIGTTO LNG
Our courses can be taken and approved certification obtained fully remotely saving you the costs of travel and hotels and allowing your crew the flexibility of studying wherever and whenever they want. The material can be access as part of your Ocean Learning Platform subscription and many are available as pay-as-you-go courses via our online shop
If you'd like to discuss how we can save you money on certification why not talk to our team.
Our Pledge
All our new titles and major new revisions are made in our latest OTG format which maximises learning efficiency and effectiveness by providing bite sized micro-learning units designed for today's learner to study onboard, online and on the move via our mobile app.
We send out summary emails like this every time we add or update tiles in the Ocean Learning Library. If you would like to receive updates yourself or know someone who should be receiving this information, please subscribe to our newsletter.
Please remember to check that you have the most up-to-date version of titles on your onboard installations. New and updated titles can be accessed through the online version of OLP, but you may need to manually update content onboard. Please get in touch with us if you are unsure how to check if you have the most up-to-date version of a title.

The ultimate in maritime e-learning
Accessible, repeatable, measurable – a learning solution for the 21st century vessel, available wherever you are in the world.