Ocean Learning Platform – latest additions and revisions
Training library updates Q3 2022
Our most recent update to the Ocean Learning Library covers everything from the fundamentals of seamanship to type-specific learning and safety-critical training. Featuring a combination of OTG-authored content and titles from new partners, this release adds strength and depth to the resources available through OLP.
Focuses for this update include:
Reducing cargo loss
The buoyant container market is seeing vessels operating at, or near, maximum capacity. This surge in demand is also reflected in the number of containers being lost.
You can read more about our collaboration with Navis here.
Improving safety
Flammable liquids, gases or materials and the potential for their ignition pose a significant risk to the lives of the crew and the safety of the ships. This update of the Ocean Learning Library includes four new courses from Trainor. These immersive titles help seafarers to identify and reduce the risks of working in or near EX-areas, helping improve safety onboard.
You can read more about our collaboration with Trainor here.
These titles can also be accessed through the Ocean web shop.
Understanding behavioural competency
It is widely understood that a ship's safe, efficient operation relies heavily on the crew's competence, which can be broken down into technical and non-technical skills. Whereas best practices for assessing technical (hard) skills are well understood, approaches to evaluating non-technical (soft) skills and 'Behavioural Competence' are still relatively new. This update of the Ocean Learning Library includes a new title designed to close that gap in understanding and provide assessors with a clear understanding of Behavioural Competence, why it was introduced, and how best to assess it.
This e-learning is an ideal companion to our e-BCAV competency content pack and is an excellent resource for anyone looking to understand behavioural competency better.
Building on fundamentals
Continuing our commitment to providing more choice and variation in OLP, this update to the Ocean Learning Library includes titles developed by Dahra Global Technologies and Consultancy Services, in response to the risk to safety posed by insufficient knowledge of seamanship or navigation when taking a ship to the sea or coming alongside. The 21 e-learning titles cover seamanship fundamentals, navigation, ship handling, COLREGS and communication.
Sharpening ECDIS skills
ECDIS is an essential tool for safe passage planning and execution, with each market system operating slightly differently. This update to the Ocean Learning Library includes an e-learning module from Chartworld on their eGlobe G2 ECDIS, providing crews with a valuable resource for sharpening their skills, and preparing for navigational audits and vettings through type-specific learning.
Bringing together the best of OTG
As part of our continuing work to combine elements from the Marlins, MTS, Seagull and Videotel content to provide you with the 'best-of-all-worlds', this release includes refreshed visuals for our Galley Operations and Hygiene title and the addition of Mandarin and French translations.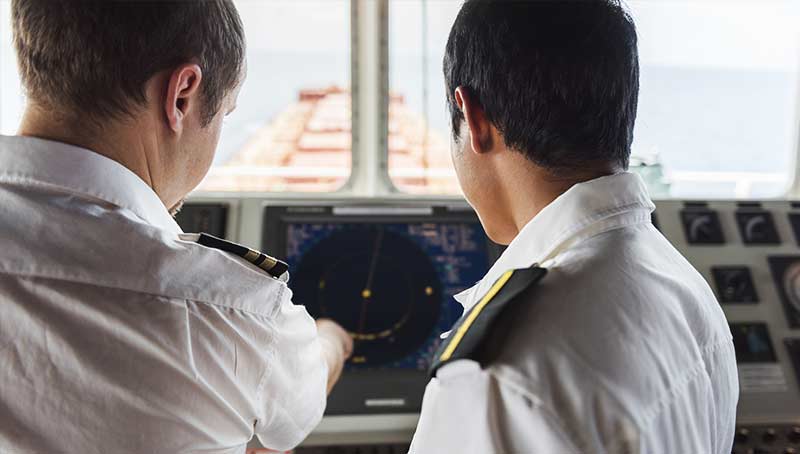 Unparalleled breadth and quality of content
We offer the most comprehensive library of maritime blended learning content ever assembled, with the full spectrum of learning needs covered.
We take a blended approach to content, including e-learning, videos for group viewing, interactivity in assessments and exercises to test the application of knowledge.
Are you up to date?
We send out a summary email every time we add or update titles in the Ocean Learning Library.
Simply click the button below to sign up for these emails and you'll never miss another one.
New titles in this release:
Title Number
Title name

#

0503
Behavioural Competency, Introduction
view

#

0632
Container Loss
view

#

0827
Nitrogen Based Inert Gas Systems
view

#

4170
Chartworld, Onboard Familiarisation System (OFS) type-specific familiarisation for eGlobe G2 ECDIS
view

#

4180.01
Dahra, Seamanship, Basic Knots
view

#

4180.02
Dahra, Seamanship, Intermediate Knots
view

#

4180.03
Dahra, Seamanship, Advanced Knots
view

#

4180.04
Dahra, Seamanship, Whipping
view

#

4180.05
Dahra, Seamanship, Seizing
view

#

4180.06
Dahra, Seamanship, Splicing
view

#

4180.07
Dahra, Seamanship, Anchor Work
view

#

4180.08
Dahra, Seamanship, Anchoring (Letting go Anchor)
view

#

4180.09
Dahra, Navigation, Blind Pilotage
view

#

4180.10
Dahra, Navigation, Types of fixes
view

#

4180.11
Dahra, Navigation, Tides
view

#

4180.12
Dahra, Navigation, Meteorology
view

#

4180.13
Dahra, Ship Handling and Naval Operations, Propellers and Their Sideways Effects
view

#

4180.14
Dahra, Navigation, Turning Circle
view

#

4180.15
Dahra, Navigation, Radian Rule
view

#

4180.16
Dahra, Navigation, Insight to Stars
view

#

4180.17
Dahra, Navigation, Stars and Constellations
view

#

4180.18
Dahra, Navigation, Stars for Marine Navigation
view

#

4180.19
Dahra, COLREG, Risk of Collision
view

#

4180.20
Dahra, Communication, Maritime Flags
view

#

4180.21
Dahra, Communication, Semaphore and Flashing
view

#

4190.01
Trainor, Ex – IEC/ISO marking of mechanical equipment
view

#

4190.02
Trainor, Ex – IECEx marking of electrical equipment
view

#

4190.03
Trainor, Ex – Safe behavior in hazardous areas
view

#

4190.04
Trainor, Ex – Fundamentals
view
Updated titles in this release:
Title Number
Title name

#

0221
Galley operations, Hygiene
view

#

0802
Roles and Responsibilities of the Cruise Ship Safety Officer
view

#

0821
Humanitarian Response
view

#

0823
Marine Safety for Non-Seafarers
view

#

0826
Fire Fighting Equipment and Maintenance
view

#

0879
Conflict Management, The three phases of managing disagreements
view

#

0880
Risk Normalization: Man Overboard
view

#

0881
Harassment and bullying, Prevention
view

#

0882
Creating a Strong Safety Culture
view

#

0883
Handling the Media, dos and dont's
view

#

0884
Ship Stability: Basic Concepts
view

#

0885
Ship Stability: Terms and Definitions
view

#

0886
Lessons Learnt, Fall from a Generator Platform
view

#

0887
Lessons Learnt, Collision with a Fishing Vessel
view

#

0888
Lessons Learnt, Death of a Bosun
view

#

0890
ISPS Code
view

#

0892
Lessons Learnt, Mooring Injury
view

#

0893
Concentration
view

#

0894
Anger Management
view

#

0895
Lessons Learnt, Crew Injury in Heavy Weather
view

#

0896
Lessons Learnt, Collision When Overtaking
view

#

0897
Shifting Ro-Ro Cargo in Heavy Weather
view

#

0898
Immersion Suit Training
view

#

4150
Norwegian maritime rules and regulations
view

The ultimate in maritime e-learning
Accessible, repeatable, measurable – a learning solution for the 21st century vessel, available wherever you are in the world.