OTG Customer Seminar in Singapore
The new fuels and technologies of the 4th propulsion revolution will place new demands on the skills of our crews. ESG requires changes to the way we work and the company cultures we need to build. Digitisation offers opportunities to automate processes and bring greater insight than ever into the performance of our vessels and crew.
Our maritime professionals will be key to ensuring success, but we face a shortage of good candidates in key roles. In this seminar we consider how technology can be used to find, build and retain talent and support our maritime professionals onboard and ashore in the vital work they do.
The event will be held at Fairmont Singapore, located in the heart of the lion city. Ideally situated at the crossroads of Singapore's central business districts, world-class shopping and entertainment, hotel is conveniently located above the City Hall and Esplanade Mass Rapid Transit (MRT) train stations and a short 20-minute drive to Singapore Changi Airport.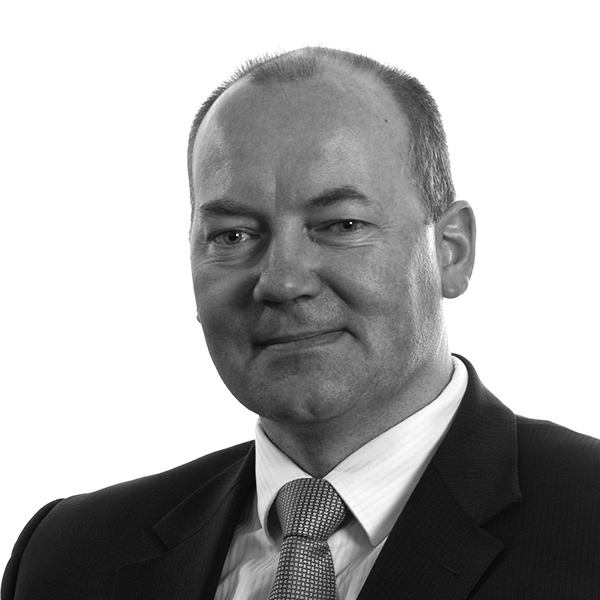 Capt. Kuba Szymanski
Secretary General, InterManager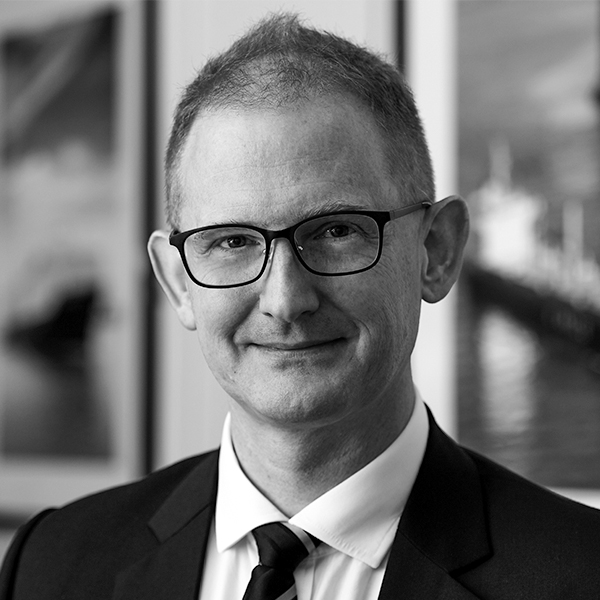 Capt. Yves Vandenborn
Director of Loss Prevention, Standard Club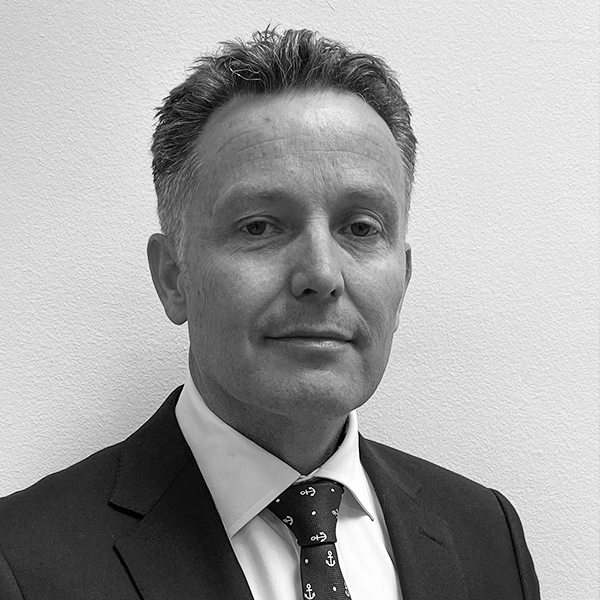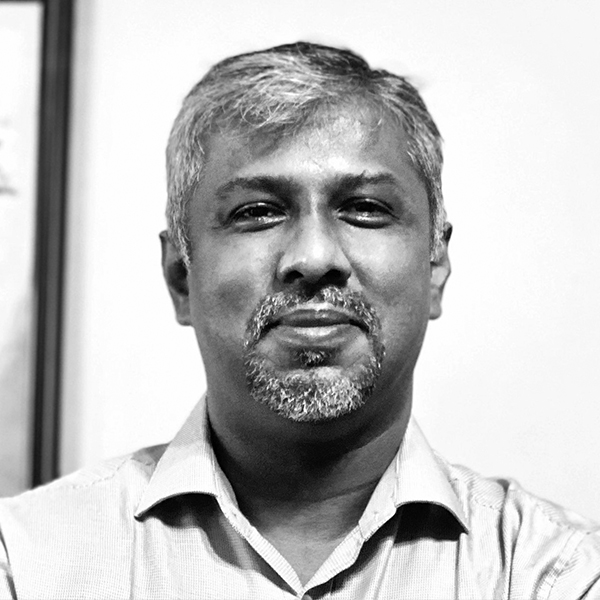 Vinod George
Deputy Managing Director, OSM Asia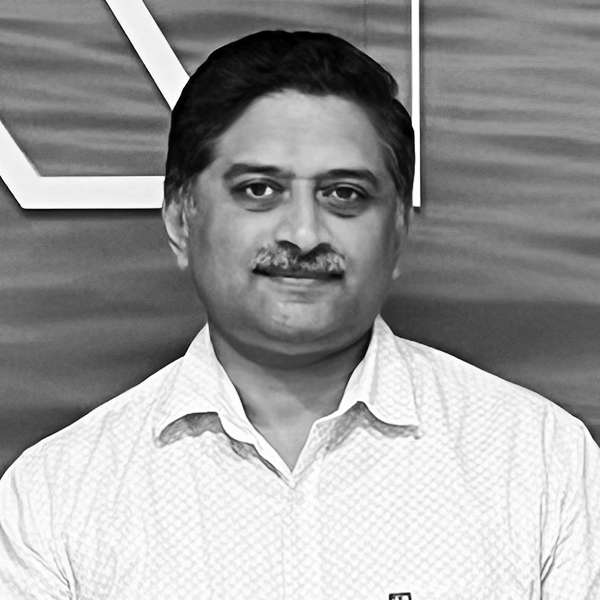 RajMohan Venkiteswaran
Director, Marine HR, Teekay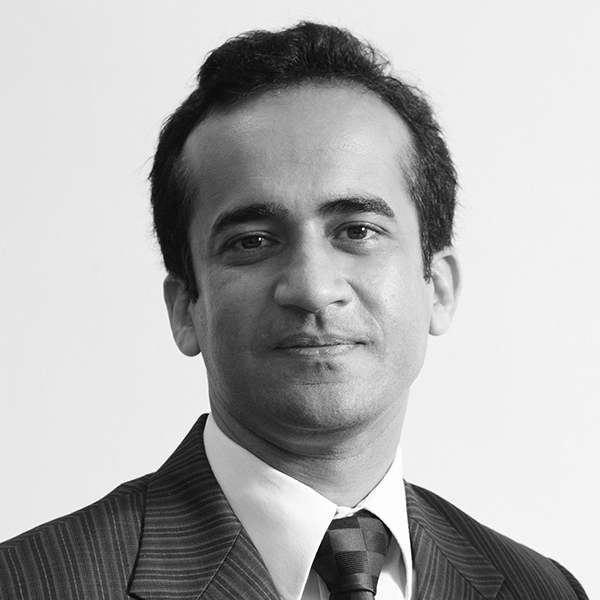 Praveen Shukla
Director, Crewing, Wallem Group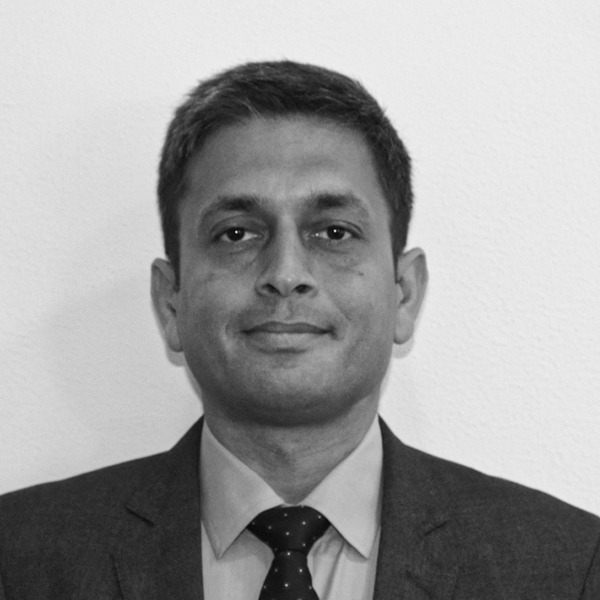 Kiran Kumar Varanasi
Business Development Head APAC, Wärtsilä Voyage
Welcome
Quick overview of the day and safety briefing 
OTG Vision & Values – building for the future, Raal Harris, OTG; Tim Moore, OTG
It's two years since we formed OTG and launched a common brand. In this opening session, we will share our vision, illustrate how the new organisation is set up, provide an overview of our development roadmap, and detail our strategy for bringing Fleet Management, Learning & Assessment, and Maritime HR closer together, providing you with greater value.
Keynote Addressfrom Capt. Kuba Szymanski, Secretary General of InterManager
Our seafarers and those that support them ashore are under greater pressure than ever before. Unpredictable global and local events are putting pressure on supply chains and crewing, whilst digitisation and technology present opportunities to transform how we work and live onboard. Capt. Kuba Szymanski, Secretary General of InterManager, shares his thoughts and perspectives on the key issues affecting our Industry and our people in these times of change.  
 Powering Maritime HR – Christopher Briere, OTG
The ability of our crews to adapt to the changing industry will be paramount. Technology presents opportunities to make maritime HR manageable, reduce workloads, and make our industry a more attractive proposition for the people we need. Smart tools empower HR professionals to find and evaluate talent and build effective teams.
The P&I Perspective – Capt. Yves Vandenborn, FNI, Director of Loss Prevention, The Standard Club
Yves gives his perspective on what's driving the majority of claims being seen by The Standard Club, highlighting navigational incidents and a deep dive into the underlying causes and key areas in which they occur, including master pilot exchange and BRM.
Advances in Learning and Assessment – Raal Harris, OTG; Andy Muir, OTG
In bringing our learning brands together, there are more opportunities than ever to build out your e-learning strategy. Alongside presenting an update on the Learning library and competency management, we will demonstrate the new principles for content authoring at OTG and give a preview of the adaptive learning approach to development.
Harnessing new technologies to unlock shipping's potential – Kiran Kumar Varanasi, Wärtsilä
Kiran Kumar Varanasi from Wärtsilä explains how cloud simulation and smart realities make simulation more accessible than ever and make it possible to de-risk your operations by utilising their library of 250 exercises via the Ocean Learning Platform.
Fleet management as a tool for transformational change – Rune Lyngaas, OTG
A look at how strategical implementation of Fleet Management software can transform how operators manage their assets and the working practices of the crew to uncover efficiencies, eliminate waste and wasted effort, and maximise fleet performance.
Taking a joined-up approach to Sustainability – Martin Crawford-Brunt, CEO of Lookout Maritime
When faced with complexity our human minds are tempted to simplify and rationalise the approach or solution required. We naturally fall into binary thinking, which comes down to "this or that" alternatives. This approach helps many of us to justify our actions, or the lack thereof, and provides an excuse for not doing better when we all know this is possible.
What sustainability varies greatly depending on perspective, position, or privilege. Improving the sustainability of our businesses does not mean a narrow focus on environmental considerations alone. This requires a joined-up approach which respects people and their contribution in delivering better outcomes. Perhaps we need a little more honestly in our conversations? Why is it that we all speak about collaboration, but in reality, very few of us actually want to do it?
Crewing Strategies for a Sustainable Future – Moderated Panel Discussion with Q&A – moderator Raal Harris, OTG
The new fuels and technologies that will be employed to meet decarbonisation goals will place new demands on the skills of our crews. Digitisation offers opportunities to automate processes and bring greater insight than ever into the performance of our vessels and crew. ESG requires changes to how we work and the company cultures we need to build. Our maritime professionals will be vital to ensuring success, but we face a shortage of suitable candidates in key roles. In this session, the panel will discuss how technology can be used to find, build and retain talent and support our maritime professionals onboard and ashore in their vital work.
Panellists:
Vinod George, Deputy Managing Director, OSM Asia
Rajmohan Venkiteswaran, Director, Marine HR, Teekay
Praveen C Shukla, Director, Crewing, Wallem Group
More to be announced.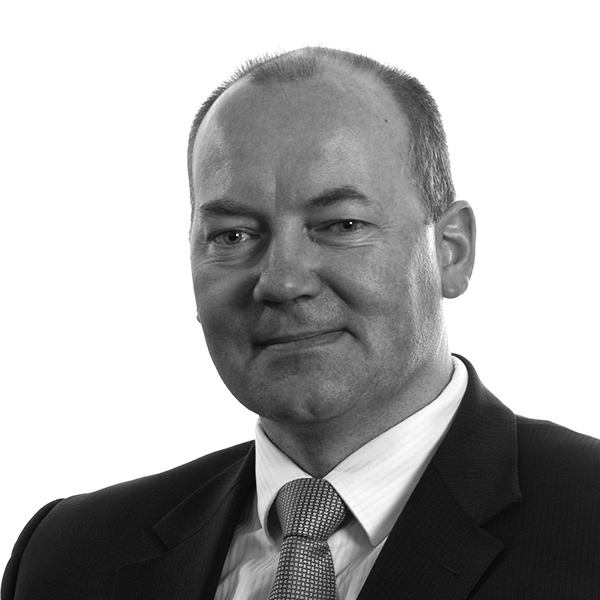 Captain Kuba Szymanski is the Secretary General for InterManager, the international trade association for the ship and crew management sector.
During his sea career he sailed gas/chemical/product tankers and continues to maintain his Captain's Licence. Moving ashore he gained a Certificate in Ship Superintendence and an MBA and worked as a Marine Superintendent, HSEQ Manager, Fleet Manager and General Manager.
Through his role with InterManager, Capt Szymanski has participated in many industry-wide projects. He chairs the Human Element Industry Group Enclosed Space Committee.
Capt Szymanski is a member of the Maritime Professional Council of the UK, and a fellow of the Nautical Institute and member of its Executive Board. He chairs the HR and Renumeration Committee of the TK Foundation, is Chair of the Board of the Seafarers Hospital Society, and holds an Honorary Doctorate by Solent Southampton University in recognition of his contribution to the maritime industry.
In his leisure time, Kuba is a keen yachtsman and sails competitively.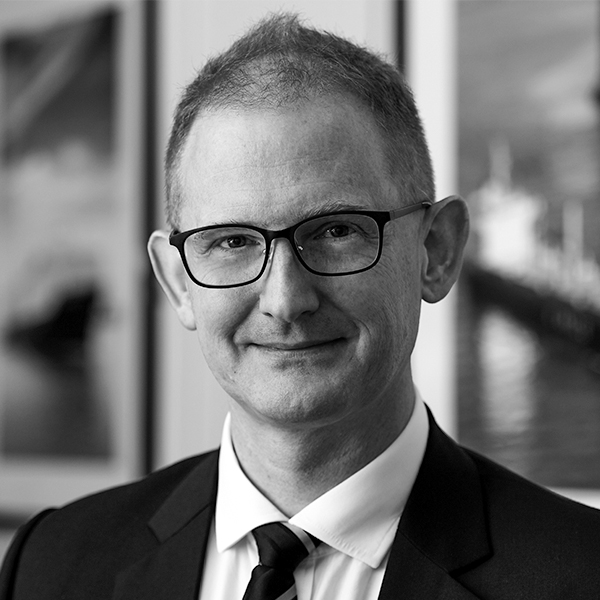 Yves Vandenborn is a master mariner and sailed with Exmar Nv. Belgium on chemical/product, LNG and LPG tankers. Since coming ashore in 2003, Yves has worked as a marine superintendent and as an independent marine surveyor undertaking numerous P&I condition surveys, oil major SIRE pre-vettings, TMSA audits, pre-purchase surveys, bulk carrier hatch cover ultra-sonic tests, etc.
Yves joined The Standard Club in February 2010 as an in-house marine surveyor based in Singapore. In July 2013 he took over as Director of Loss Prevention for The Standard Club. As the director he is responsible for the risk assessment programme for the club's membership worldwide. He is further responsible for the club's loss prevention initiatives, publications and technical advice to the membership, as well as to the underwriting and claims departments.
In 2021, Yves was closely involved in setting up the club's internal working group on alternative fuels including the external advisory panel of industry experts assisting the club in preparing for the fourth propulsion revolution.
Yves regularly speaks at shipping industry events across the world on behalf of The Standard Club. He uses his vast personal experience to explain serious issues in a way that is interesting and relevant to the audience. He uses anecdotes and lessons learnt from his sailing career to illustrate best practice guidelines, making him a welcome fixture at many speaking engagements.
In line with his beliefs of giving back to the industry, Yves is currently closely engaged in maritime discourse topics such as seafarer wellbeing (physical, mental, and social), misdeclared container cargoes, vehicle car carrier fires and navigation related incidents.
Yves is a Fellow of the Nautical Institute and became the Hon President of the Nautical Institute Singapore branch in 2020. In this capacity, Yves works closely with the local maritime industry for the improvement of seafarer standards, safety and wellbeing.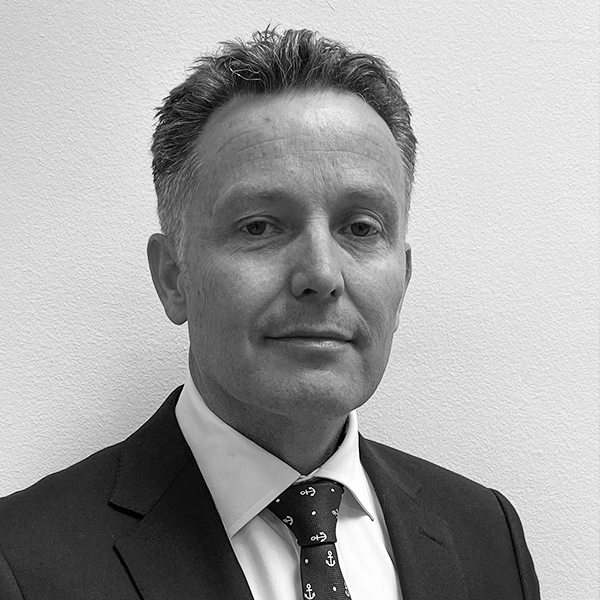 Martin has always demonstrated a passion for advancing sustainability, social and safety outcomes in the maritime industry through those actions which improve our global prosperity without harm to people or the planet. His journey continues through Lookout Maritime, a company he founded to deliver this mission. Lookout Maritime partners with leading companies and stakeholders to align the financial and sustainability incentives which accelerate the adoption of more sustainable business practices.
He has a rather unique background, built on practical experience, which he uses to integrate technical, regulatory, commercial and digitalization considerations in identifying and solving industry challenges in a more joined-up way. His perspectives and skills have been refined over more than 25 years, through a wide range of roles and leadership settings, most recently as CEO of RightShip. He is a serving member of the Council of the Baltic Exchange.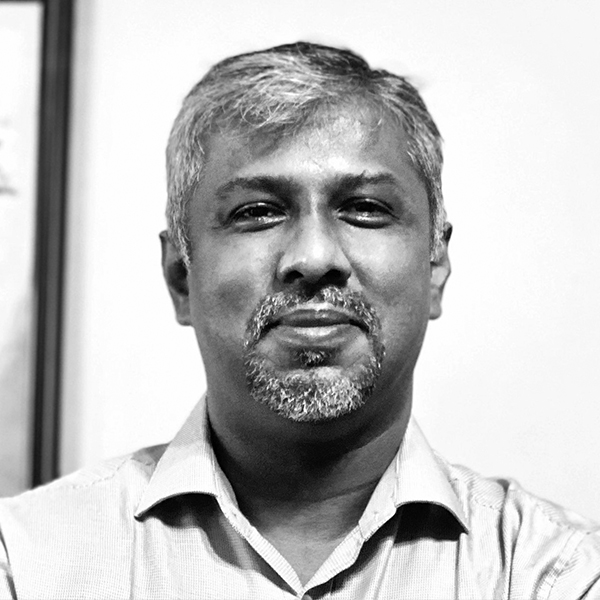 Vinod George,  a sailor at heart joined the shipping industry at the age of 17 as cadet. 30 years in the Shipping industry with diversified sailing experience till getting command on VLCC's. Moved ashore in 2011 with and been in various roles including Human Factor / Coaching / Training / HSEQ / Operations during which period also completed an Executive MBA from Strathclyde Business School Glasgow.  Currently Deputy Managing Director of OSM Asia. Absolute believer that "It's all about people" is the core to any business and that is the OSM Slogan.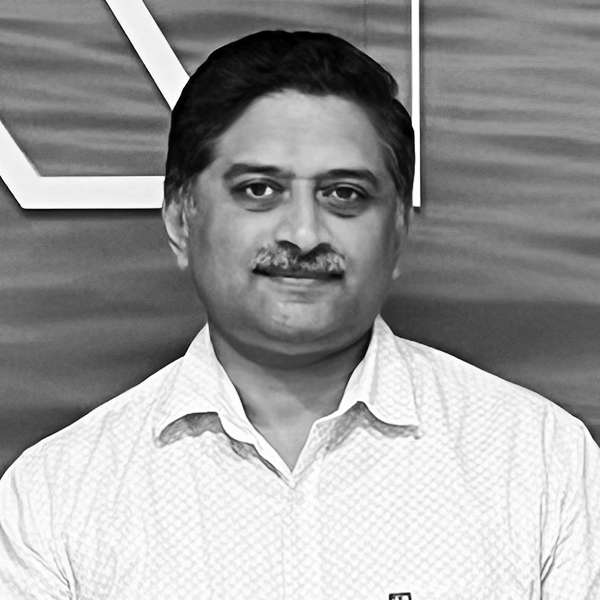 RajMohan Venkiteswaran first went to sea as a cadet in 1993. After advancing to Master Mariner, he transitioned into shore-based roles in marine HR and spent four years as Fleet Director of Third Party ships for TK Marine. Now Director of Marine HR, RajMohan draws upon his first-hand experience of life at sea, extensive Marine HR skills, and his knowledge of technical management to offer a unique, cross-organisation perspective on what is needed to support the people and processes that keep maritime moving.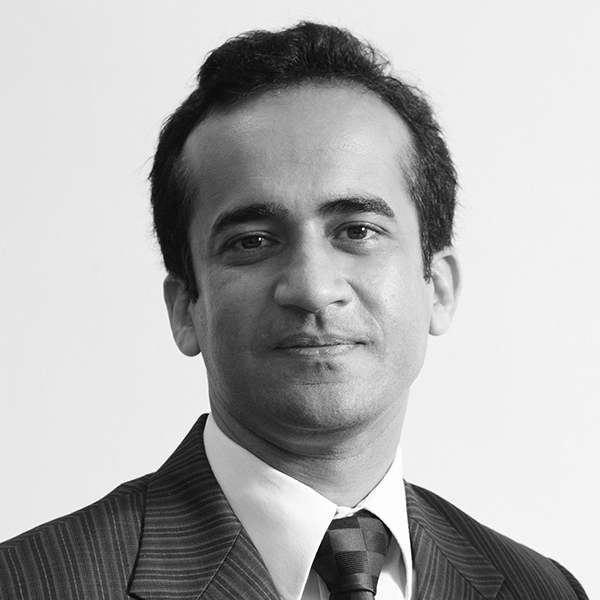 Praveen Shukla started his career journey as a mechanical engineer who later changed to seafaring as a profession and subsequently settled ashore to make a career in the ship management industry. He sailed as a Chief Engineer, worked ashore on various Technical and Marine Human Resource roles, thus having a cumulative working experience of 30 + years. He enjoys people development, engagement and interaction and support which comes together with the challenges of a Crewing role.
Praveen holds a degree in Mechanical Engineering from MITS, two postgraduate degrees in Business Administration from UCLA & NUS, and a post-graduate diploma in Directorship from SMU.
Presently he is working as a Crewing Director of Wallem Ship Management, responsible for manning operation, recruiting, and training functions.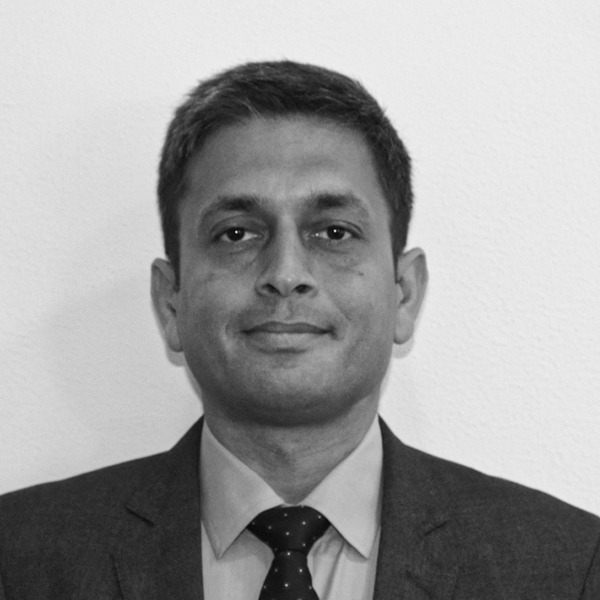 Kiran leads the APAC business for Smart Ports and Simulation at Wärtsilä Voyage. He is an ex Naval Officer spanning 22 years and has keen interest in Maritime data analytics. Kiran plays an integral role to co-create value through combining his extensive experience with capabilities of technology company and evolving industry standards. Prior to joining Wärtsilä APAC, he was spearheading the Simulation and Ports business in Wartsila Middle East. He is immensely experienced in Maritime operations and facilitates Key stakeholders/ users in the Industry by connecting the digital dots to enhance Smart Port technology and Simulation. He graduated with a Master's in Business Administration and also a postgraduate in Telecommunication.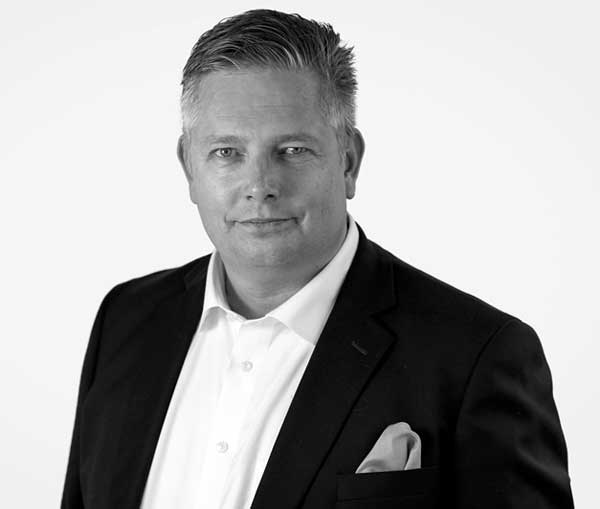 Johan Gustafsson is the Chief Revenue Officer of Ocean Technologies Group coming from the role of Chief Operating Officer of the Wallem Group.
Johan has experience in Maritime Technology and Ship Management. His experience spans two decades with blue-chip organisations including Transas and Wartsila.
Having started his career in the Swedish Armed Forces, Johan had a long association with Transas where he led the Global Sales team before a merger with Wartsila, whereupon Johan became the Director of Global Sales for Wartsila Voyage Solutions.
As the Group's Chief Revenue Officer, Johan leads Account Management, Customer Support and Sales teams based globally across Ocean Technologies Group companies.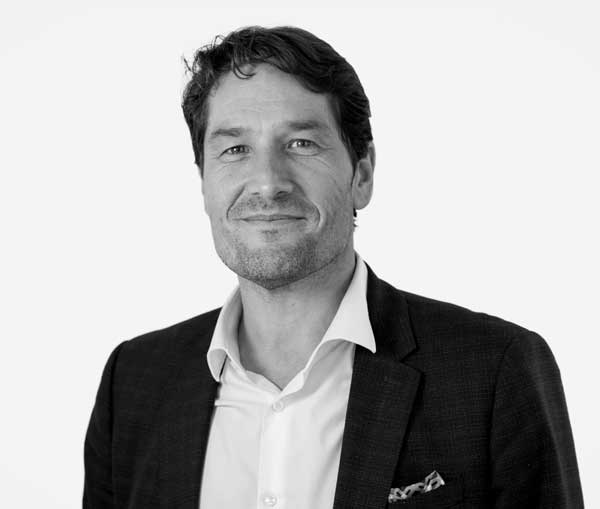 Raal Harris is the Chief Creative Officer of Ocean Technologies Group with responsibility for leading brand development, marketing and communications activities ensuring a great brand experience for all stakeholders..
He is also responsible for developing and driving strategy and efforts in developing direct to consumer services across online courses, assessment and other value-added streams.
Prior to taking his group role, Raal was Managing Director of Videotel, where he spent fifteen years gaining extensive experience in Maritime E-Learning and the production of maritime training content and software solutions.
Raal's diverse background includes university lectureships in interaction design, information product design, and computer games design. An active participant in the maritime industry Raal is involved with numerous seafarer welfare, ship management and trade associations.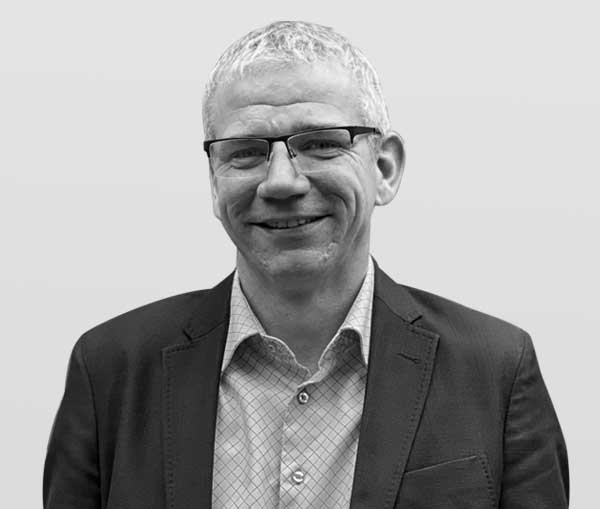 Rune Lyngaas is the Chief Executive Officer of Tero Marine brand which provides Ocean Technologies Group's Fleet Management solution TM Master. Born and raised in Norway, a hub of maritime technology innovation, Rune has over two decades experience of responding to the evolving needs of shipowners and managers in the maritime software industry, including seven years as Head of Product Management for all maritime software from classification society DNV.
A passionate advocate for digital innovation in shipping, Rune is dedicated to driving forward an agile, customer-focused approach in which ship management solutions are used strategically rather than just as a compliance tool. With his expert team he designs and delivers future-ready software that optimises the safety, efficiency, and performance of every ship.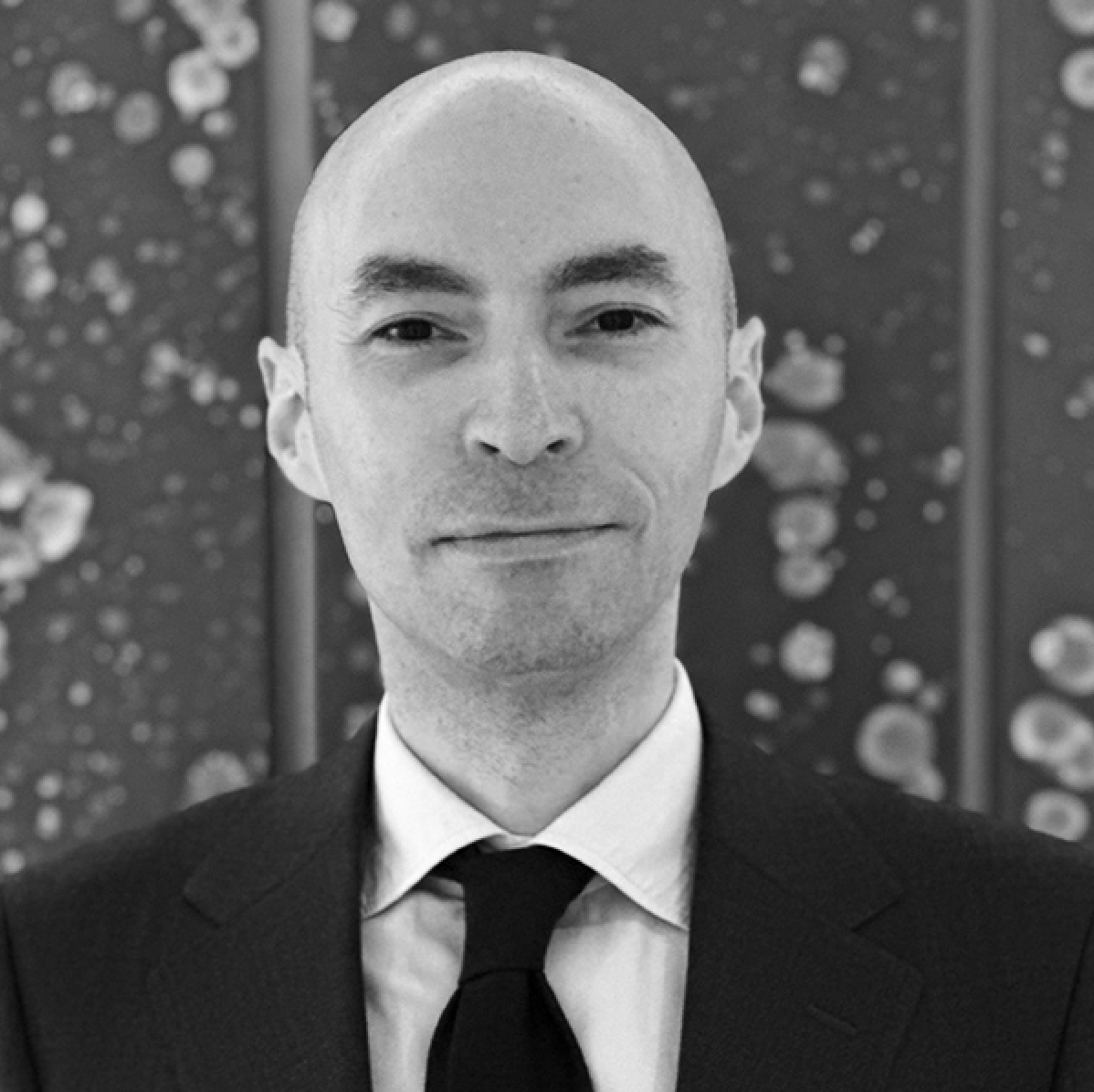 Christopher S. Brière is senior manager of the business development in Japan for Ocean Technologies Group.
Originally from France, he followed his family's maritime footsteps and after internships in the US and at Japan's biggest shipping company, he started his career in 2001 as a ship broker in one of Tokyo's largest broker firms. He has since worked on chartering, sale & purchase, and new building projects of various segments, from roro to dry bulk. 
Passionate about technology and digitisation in the shipping industry, his experience in ship operations and asset management has made him very sensitive to the challenges faced by the various stakeholders of sea trade, and excited to advocate for solutions to empower seafarers and the maritime community.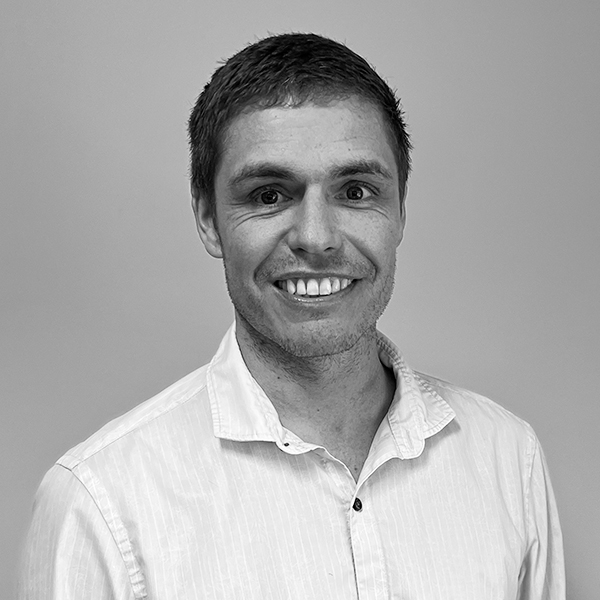 Andy Muir is the Head of Learning Product Management at Ocean Technologies Group. Andy is responsible for the ongoing development of the Ocean Learning Platform and the Ocean Shop.
Andy started his career in the maritime industry in 2006 as an eLearning developer for the Marlins brand. He supported the ongoing development and growth of the Marlins Test Platform and has managed several Learning Management Systems and ecommerce Learning and assessment platforms.
A passionate believer in user centred design, his mission is to work closely with customers, users, UIUX and developers to deliver learning and assessment products that are a joy to use.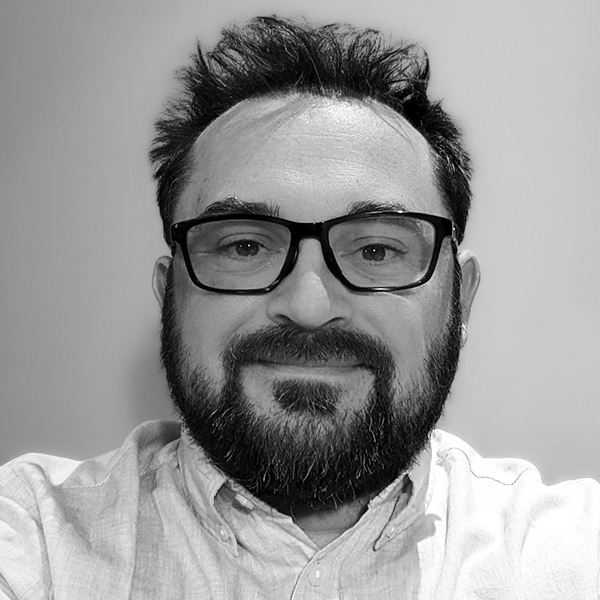 Tim Moore is the Group Head of UX & Design for Ocean Technologies Group, based in the UK.
He has extensive experience from over twenty years of working in product design and development across regulated industries including aviation, finance, healthcare and maritime. Tim is also a passionate accessibility practitioner and is happiest when in front of a whiteboard, facilitating workshops with his team.
Championing user advocacy in all stages of the product design process to optimise the experience for both seafarers and shore-based users is critical in his vision for the next generation of Ocean Technologies' design system.