Bringing the maritime industry's best brands together
Delivering seafarers the best of breed
Bringing together the most recognised and respective names in maritime e-learning has created a game-changing opportunity to make the most of our talent, experience and resources towards our key objectives of keep seafarers and ships operating safely and efficiently
Since forming the Ocean Technologies Group in March of 2020, we set our teams the task of looking across the solutions we provide, taking a 'best of breed' mentality, but also apply some blue-sky thinking to how we could transform what we do for the betterment of our customers and end users.
We have invested our knowledge of traditional methods, expertise and passion that have brought our brands (and more importantly customers) success, we also recognise that our industry is going through incredible change and new thinking is needed to maximise the opportunities this presents.
Appling a more startup mentality to the development of content and software solutions we provide our customers, with the result beening the creation of the new 'Ocean Learning Platform' launched in January 2021.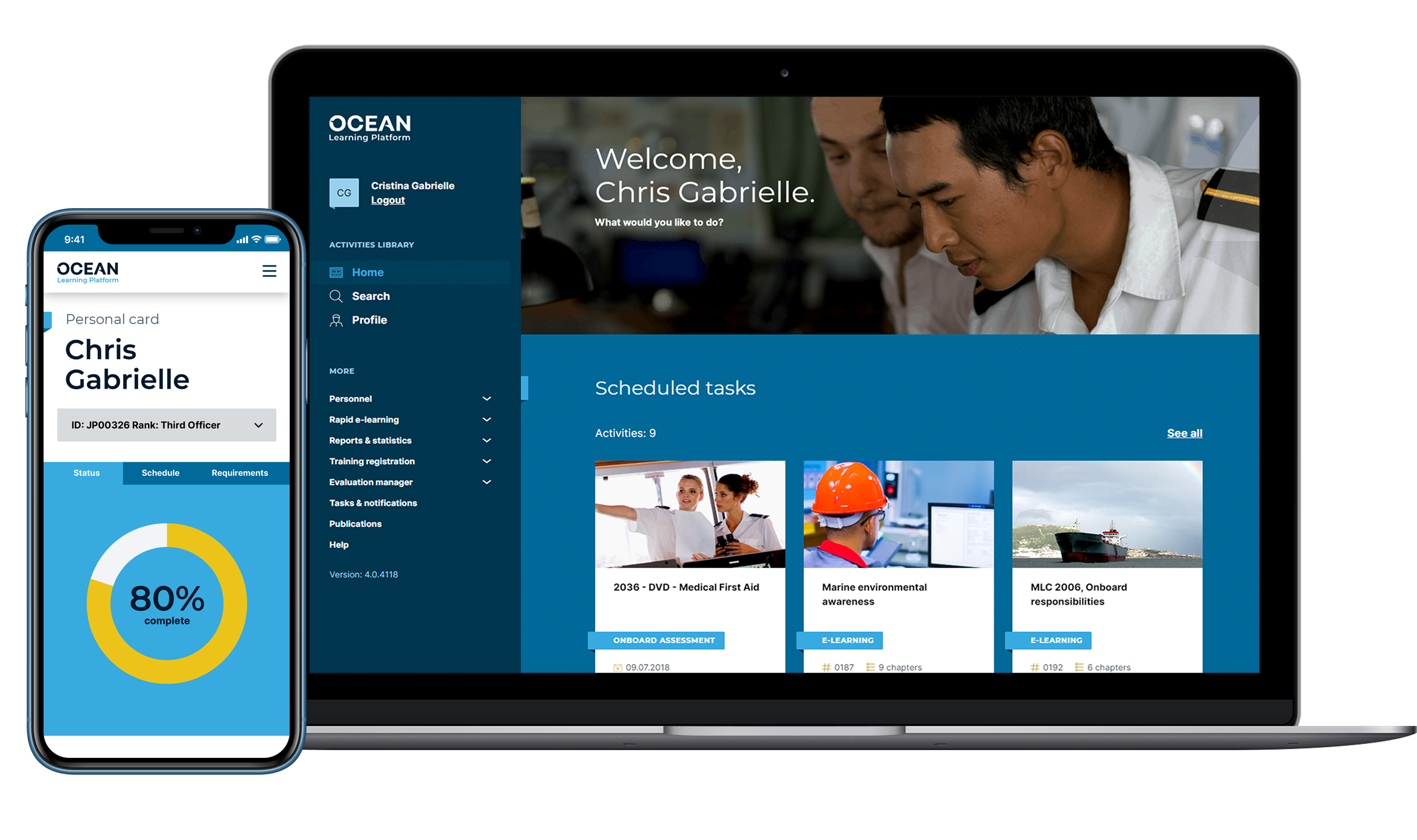 All the tools you need to manage, deliver and report on your training across the fleet