Powering the People that Power World Trade – enabling our maritime professionals in a time of change
The new fuels and technologies of the 4th propulsion revolution will place new demands on the skills of our crews. ESG requires changes to the way we work and the company cultures we need to build. Digitisation offers opportunities to automate processes and bring greater nsight than ever into the performance of our vessels and crew.
Our maritime professionals will be key to ensuring success, but we face a shortage of good candidates in key roles. In this seminar we consider how technology can be used to find, build and retain talent and support our maritime professionals onboard and ashore in the vital work they do.

Wednesday 8 June 2022
Posidonia Seminar Room 2B
12:45 – 14:30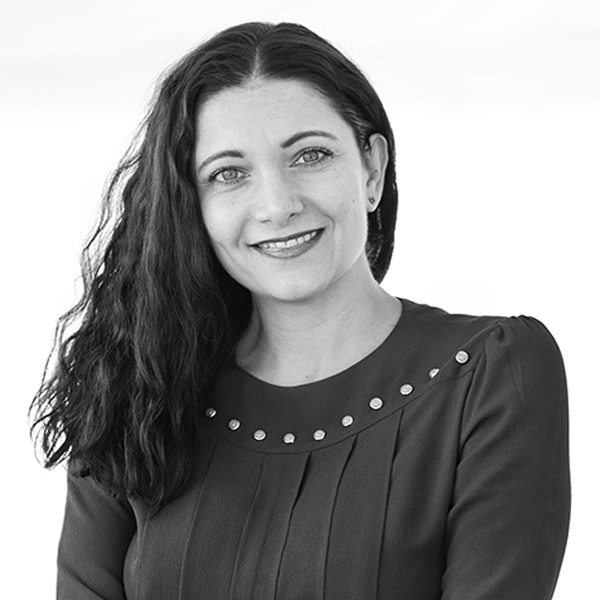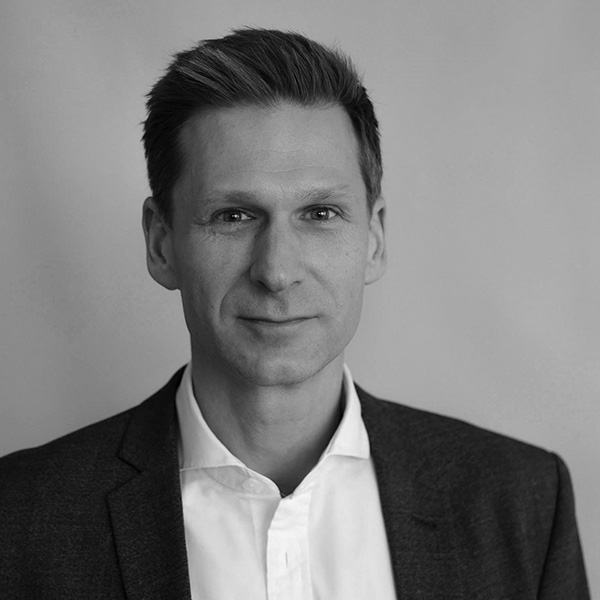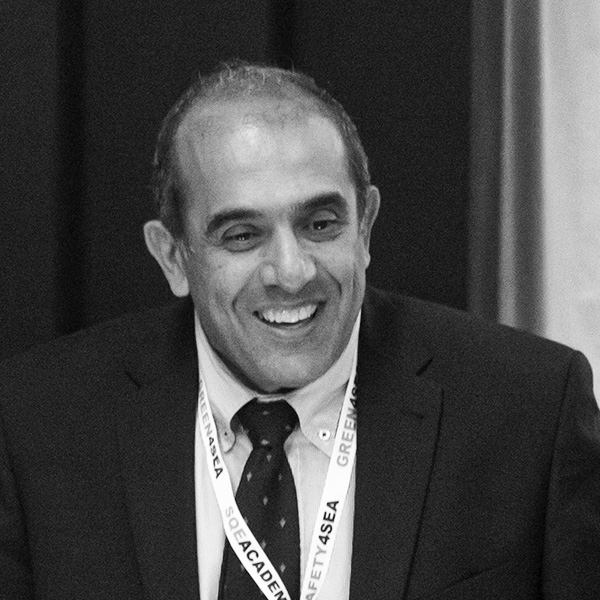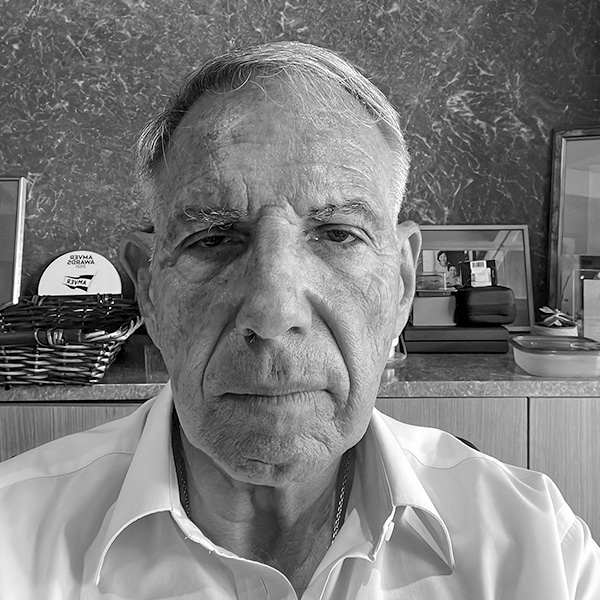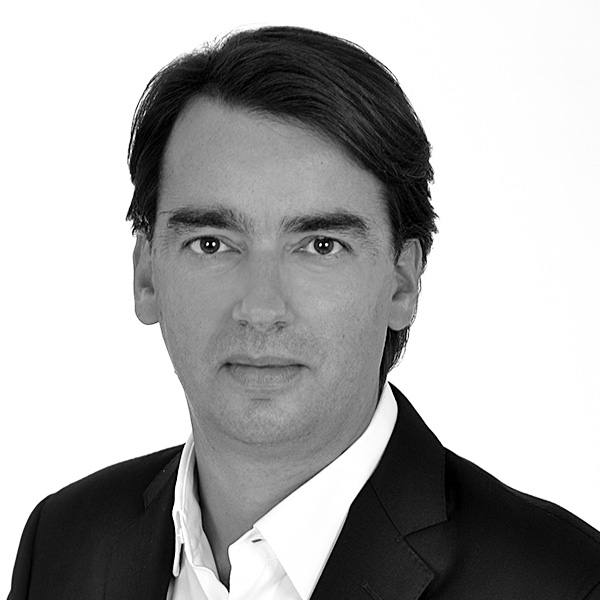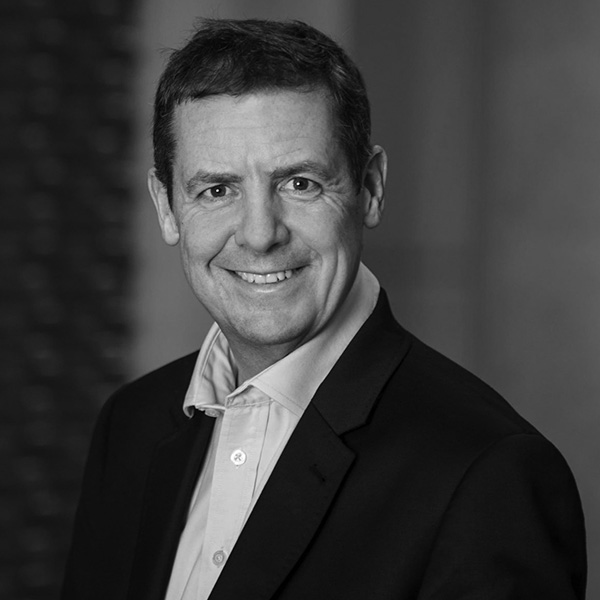 Opening Address – Johan Gustafsson, Ocean Technologies Group
OTG's Chief Revenue Officer Johan Gustafsson will set the scene for the days programme and provide an overview of the challenges facing our Industry and our aspirations to help our customers to capitalise on the opportunities emerging as our Industry evolves.
A People-First Transition – Guy Platten, Secretary General, International Chamber of Shipping
The 4th propulsion revolution will require supporting, training and upskilling our workforce, as well as adapting current recruitment strategies. Detailing the work of the Maritime Just Transition Task Force, discusses the need to place crew welfare front and centre on shipping's journey to net zero, as well as securing equity for developing nations.
ESG as Opportunity Kristian R. Andersen, Position Green Advisory
For a long time, sustainability lacked concrete measures that companies could use to track their performance on environmental, social and governance (ESG) aspects of their operations. With the developments of international standards for measuring i.e. carbon emissions and exposure to corruption risks, it is easier to identify the good performers. The financial industry has embraced this, providing shipping companies addressing ESG aspects of their operations with better access to capital. Kristian R. Andersen, Managing Partner at Position Green Advisory, has supported more than 15 shipping companies with improving their reporting and management of ESG as well as assessing sustainability-lined financial frameworks: In this session, he explains the link between ESG reporting and the requirements of sustainability-linked finance frameworks.
Powering the people that power world trade – Raal Harris, Ocean Technologies Group
Chief Creative Officer Raal Harris takes a dive into emergent trends industry trends and explains how a combination of content, technology, and an increasingly rich data picture, can help transform organisations to be fit for the challenges of decarbonisation, sustainability and the drive to a more human-centred approach to ship operations.
Moderated Panel Discussion- Crewing Strategies for a sustainable Future
Our panel debate their own work in the field of ESG- focussing on the measures they have put in place to reduce emissions, decarbonise and prepare their people with social factors – improving workplace culture, embracing human factors, new leadership and communication styles and the ways in which technology can be used to improve workflows, provide insights and ensure good governance.
Panellists
Julia Anastasiou, Deputy Managing Director, OSM Maritime Group
Dimitrios Fokas, Training Manager, Angelicoussis Shipping Group 
Dmitris Harbis, Director – Global Business Development, MTM Maritime Group
George Gabriel, Director, Golden Union Shipping Co. S.A.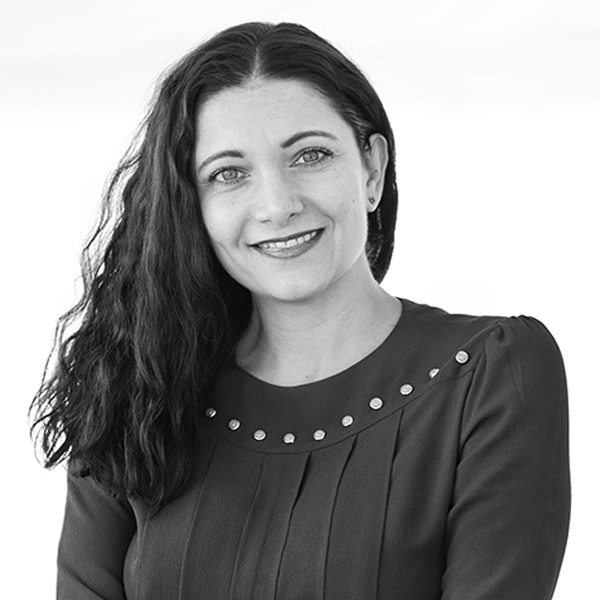 Julia Anastasiou, Deputy Managing Director of OSM Crew Management and Head of OSM Ship Management Cyprus Ltd, is a veteran in the industry having dedicated her life to Shipping. With over 25 years in the profession earning both academic and professional degrees throughout her career, Julia is responsible for the OSM Cyprus office and in her capacity as Deputy Managing Director for the Group's crew management activities, actively contributes to its success. Julia effectively drives performance, leads the business and facilitates sustainable profitability and growth for the Group's hundreds of vessels and thousands of seafarers. Despite holding a global position, Julia is based in Limassol, Cyprus with her family and is an active member of the Cyprus Shipping Cluster.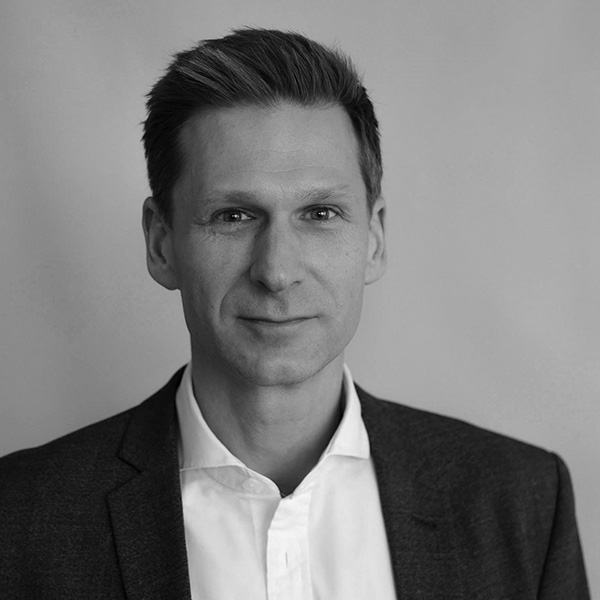 Kristian is the Managing Director of Position Green Advisory – an advisory firm helping companies make data-driven strategic decisions relating to ESG and sustainability. Clients include Wilh. Wilhelmsen, SFL, Frontline and DNB. Previously, Kristian headed evaluations of board practices, sustainability, risk, and performance management at Norges Bank (including Norges Bank Investment Management), and he has also working for the United Nations in various countries. Kristian holds a MSc from the Norwegian School of Economics (NHH), and is a Certified Bank Director (University of Cambridge/IoB).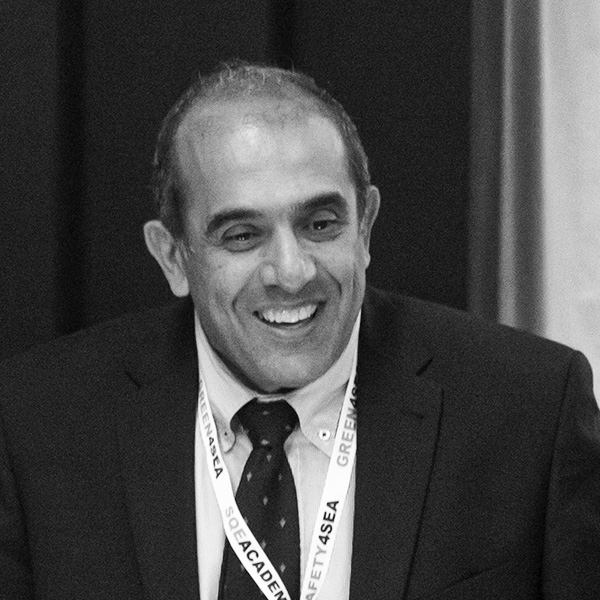 Dimitris Fokas is the Training Manager of the Angelicoussis Shipping Group. He graduated as a Naval Architect and Marine Engineer from the National Technical University of Athens in 1983. He joined the Hellenic Ministry of Mercantile Marine as an officer of the Hellenic Coast Guard in 1984. He served as Port State Control and environment protection officer in Piraeus port authority until 1993, when he was transferred to Merchant Ships Inspection Service until 2001, as head of the PSC department. In 2001 he was appointed as the technical representative of Greece and councellor to IMO in London for 2 years, where he participated in all IMO meetings. He then joined the European Maritime Safety Agency (EMSA) in Brussels as senior assessor of Classification Societies for a period of 3 years until 2007. He served as Director of Safety of Navigation in the Hellenic Coast Guard, responsible among others for the Joint Rescue Coordination Center, for 2 years until his retirement in 2009. He then worked as Area Quality Manager of Germanischer Lloyd, responsible for Mediterranean-Middle East areas, until June 2011, when he joined the Angelicoussis Shipping Group as Training Manager. He is the chairman of INTERTANKO Human Element in Shipping Committee.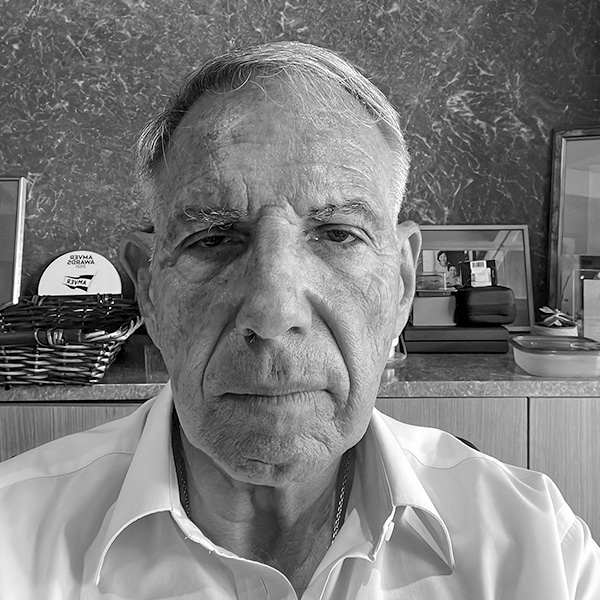 George Nicolas Gabriel has a distinguished career in the maritime industry that spans more than 4 decades.
He is one of the Directors/founders of Golden Union Shipping which currently manages more than 50 dry bulk vessels from their Athens headquarters.
George also is Head of HQSSE Department and IT services at Golden Union and is a member of numerous professional industry associations including a Member of the BoD of the Hellenic Chamber of Shipping,
Member of Technical committee of Union of Greek Shipowners, Member of National Committees of Bureau Veritas, and Lloyds Register.
He is also Chairman of BOD of Zanneio Foundation for Child protection and Support.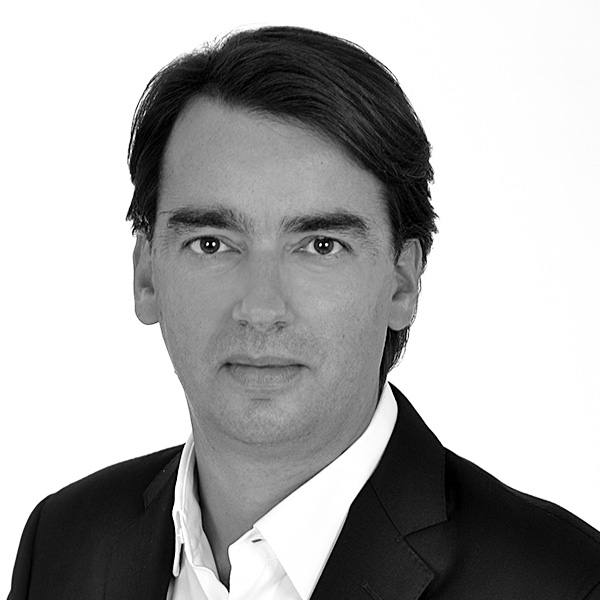 Dimitris is the Global Director for Business Development at MTM Group / MTM Ship Management, focusing on new value-added projects and building strategic partnerships with new and existing clients for the Group. In 2019 together with MTM, he co-founded a JV that operates eight MR IMO III tankers in the CPP and edible oil markets. Prior to MTM, Dimitris has had more than 15 year of hands-on experience in all aspects of ship management of MR product tankers and handy bulk carriers. He holds a BSc Mechanical Engineering from City University, an MSc IT from Queen Mary UoL and an MSc in Design & Management of Information Systems from LSE.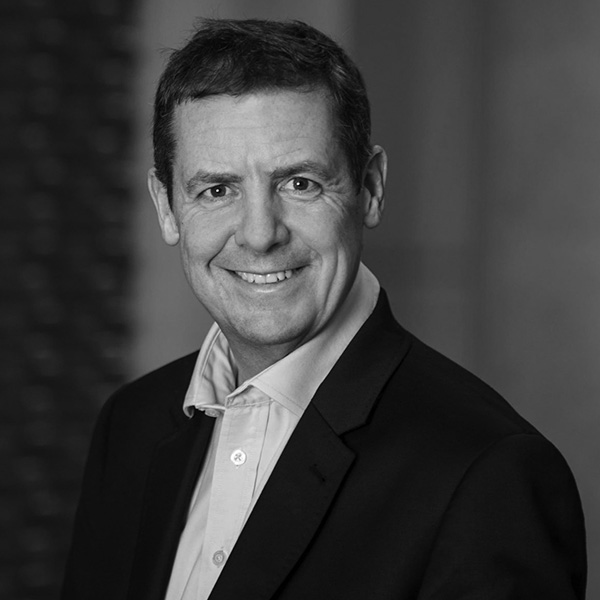 Guy Platten was appointed Secretary General of ICS in August 2018.
He has extensive experience in the maritime industry both at sea and ashore and is a qualified Master Mariner. He has held a number of senior positions including Chief Executive of the UK Chamber of Shipping, Chief Executive of Caledonian Maritime Assets Limited (a ferry and port owning company providing lifeline ferry services to communities in Scotland) and Director of Marine Operations for the Northern Lighthouse Board which is responsible for lighthouses, buoys, beacons and Aids to Navigation throughout Scotland and the Isle of Man.
Guy's career at sea began in 1982 with the Royal Fleet Auxiliary Service. He joined the RNLI in 1993 as an Inspector of Lifeboats, latterly as Inspector for Scotland training and overseeing lifeboat crews around the coast and following this he served with the MOD as a Salvage Officer and led or contributed to a number of projects including the removal of oil from a sunken World War 2 battleship, recovery of ditched aircraft and the refloating of a grounded warship.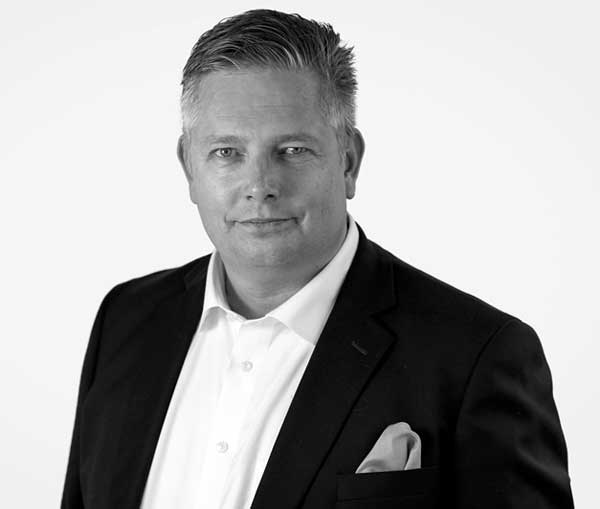 Johan Gustafsson is the Chief Revenue Officer of Ocean Technologies Group coming from the role of Chief Operating Officer of the Wallem Group.
Johan has experience in Maritime Technology and Ship Management. His experience spans two decades with blue-chip organisations including Transas and Wartsila.
Having started his career in the Swedish Armed Forces, Johan had a long association with Transas where he led the Global Sales team before a merger with Wartsila, whereupon Johan became the Director of Global Sales for Wartsila Voyage Solutions.
As the Group's Chief Revenue Officer, Johan leads Account Management, Customer Support and Sales teams based globally across Ocean Technologies Group companies.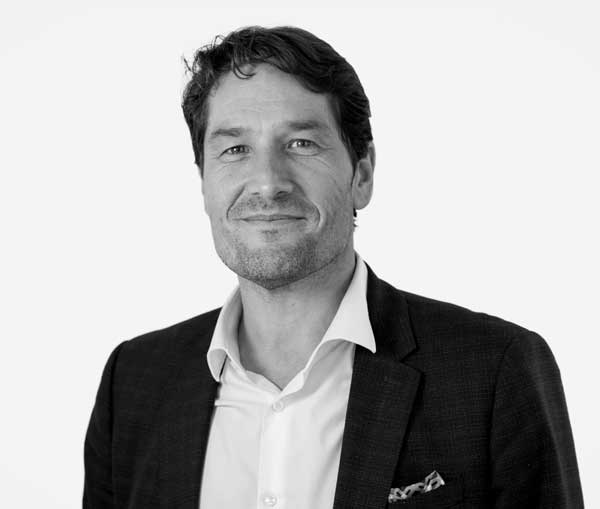 Raal Harris is the Chief Creative Officer of Ocean Technologies Group with responsibility for leading brand development, marketing and communications activities ensuring a great brand experience for all stakeholders..
He is also responsible for developing and driving strategy and efforts in developing direct to consumer services across online courses, assessment and other value-added streams.
Prior to taking his group role, Raal was Managing Director of Videotel, where he spent fifteen years gaining extensive experience in Maritime E-Learning and the production of maritime training content and software solutions.
Raal's diverse background includes university lectureships in interaction design, information product design, and computer games design. An active participant in the maritime industry Raal is involved with numerous seafarer welfare, ship management and trade associations.