OTG Customer Seminar in Athens
Shipping's Just Transition and the SIRE 2.0 will place new demands on the skills of our crews. ESG requires changes to the way we work and the company cultures we need to build. Digitisation offers opportunities to automate processes and bring greater insight than ever into the performance of our vessels and crew.
Our maritime professionals will be key to ensuring success, but we face a shortage of good candidates in key roles. In this seminar, we consider how technology can be used to find, build and retain talent and support our maritime professionals onboard and ashore in the vital work they do.

Date: 11th of May 2023
Location: Athens Marriott Hotel, 385 Leoforos Andrea Siggrou, 175 64 Athina Greece
Time: 18:00 – 21:00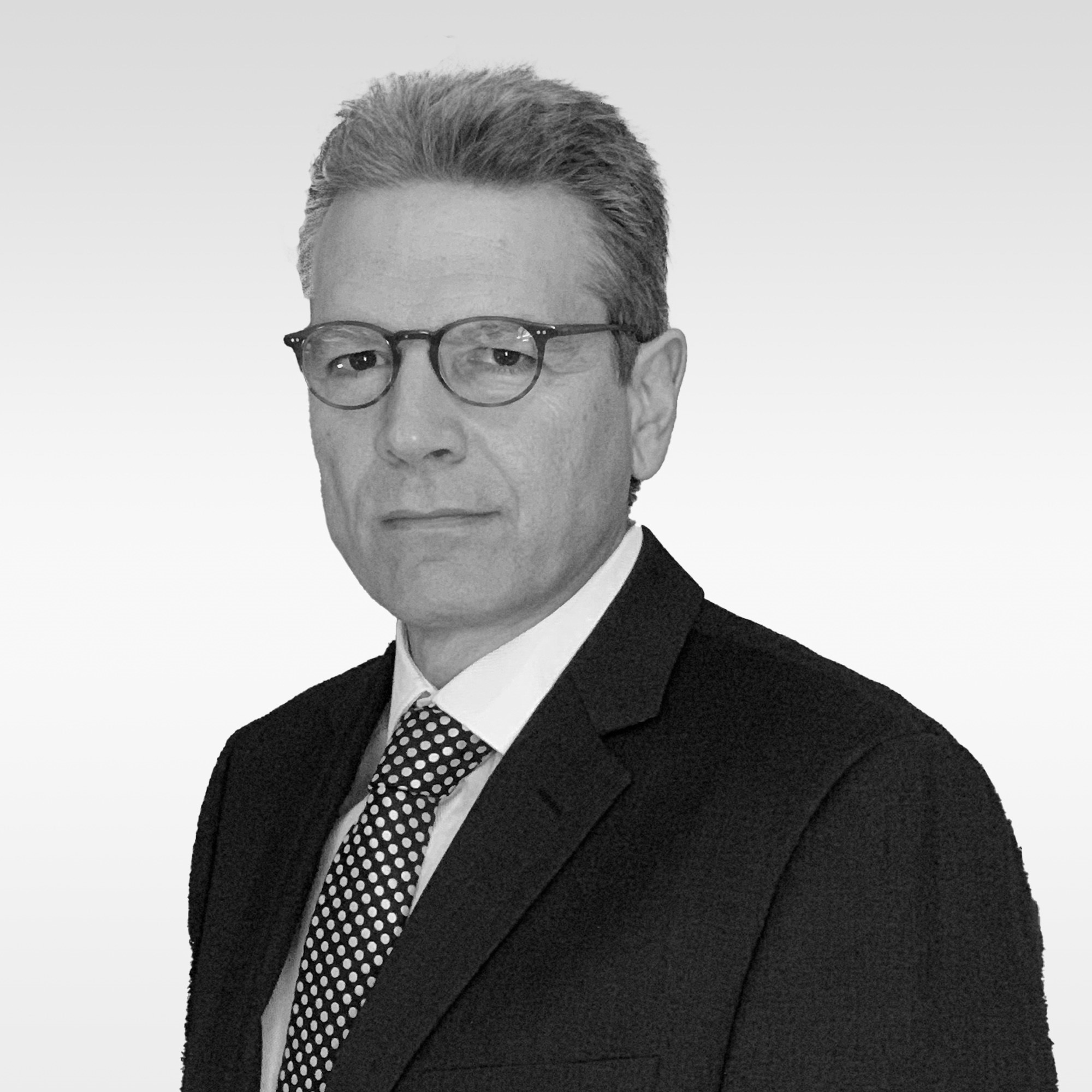 Kostis Antonopoulos
Director Eastern Mediterranean | RightShip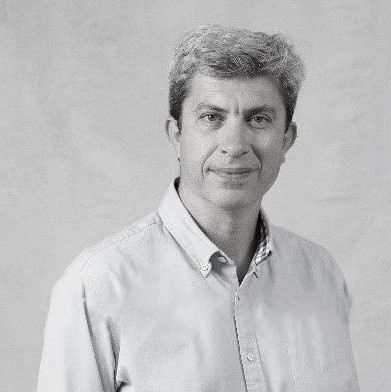 George Dimopoulos
Scientific Advisor, R&D and Advisory Unit | DNV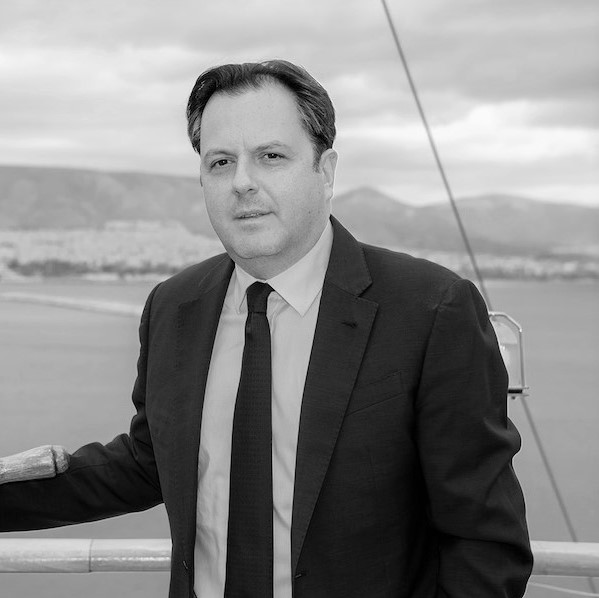 Costas Kontes
Managing Director | VShips Greece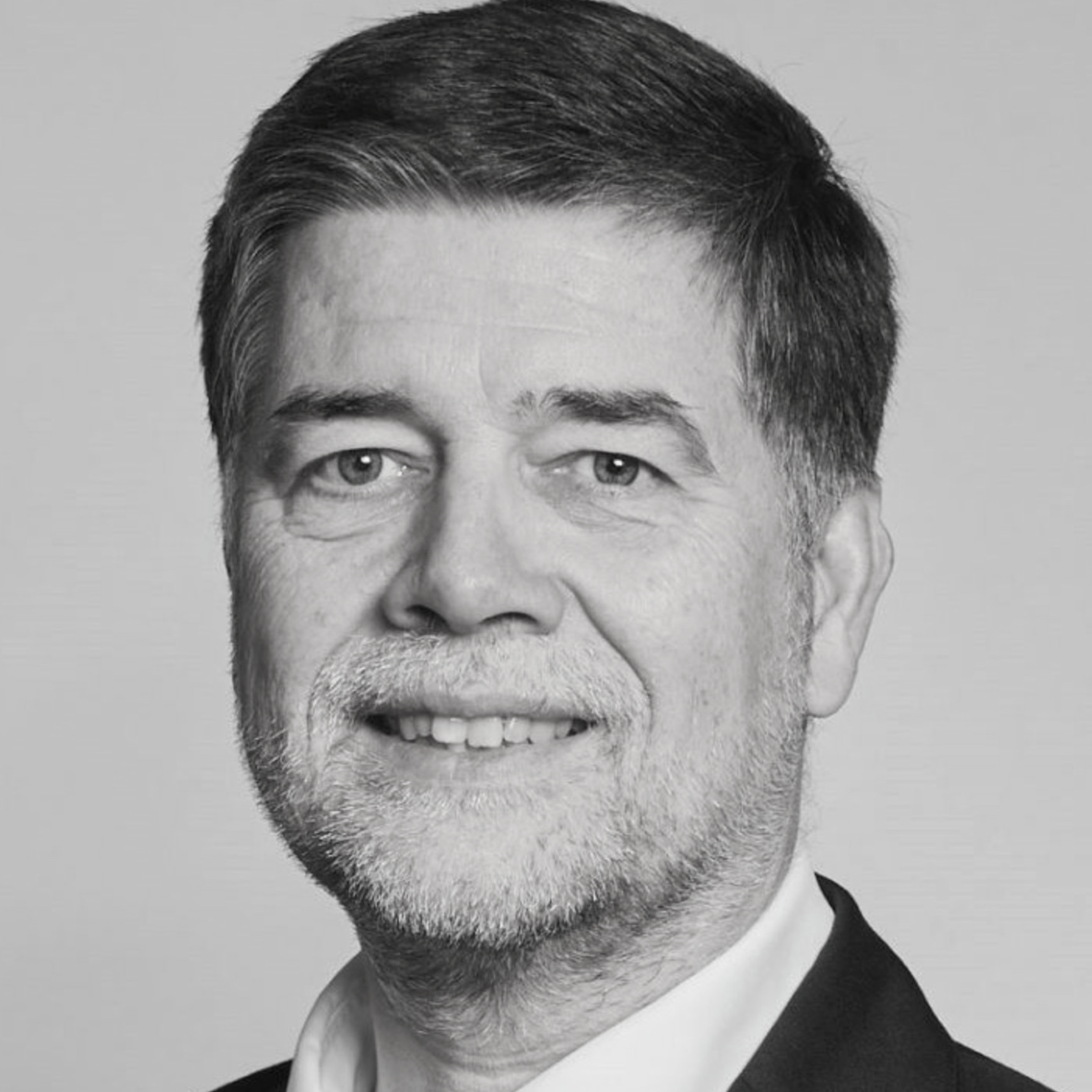 Ronald Spithout
Managing Director | OneHealth by Vikand
Welcome
Quick overview of the day and safety briefing
OTG Vision & Mission – Thomas Zanzinger, Chief Executive Officer | OTG
CEO Thomas Zanzinger will reflect on his first 6 months as CEO and explains how Ocean Technologies Group is evolving bringing Fleet Management, Learning & Assessment, and Maritime HR together in a single eco-system, to better support our customers to meet the challenges and opportunities of an industry in transformation.
Ensuring Customer Success – Johan Gustaffson, Chief Revenue Officer | OTG
Against a backdrop of increasing regulation and charterer requirements, it's never been more important for OTG to ensure our customers' success. Johan will give an overview of how we have consolidated group functions to increase our global capabilities and how our investment in data analysis is helping us provide performance insights to customers that can help shape their strategy.
Next Generation Product Design – Raal Harris, Chief Creative Officer | OTG
Our vision for a unified suite has transformed our approach to product development and user experience (UX) design. Raal will give an overview of our new approach to product design and explain the vital role our customers are playing in the development of our next-generation software, alongside a look at the product roadmap.
Powering Maritime HR – Christoph Koenig, Business Development Director | OTG
The ability of our crews to adapt will be critical to keeping our industry moving. Technology ashore and aboard presents opportunities to make maritime HR manageable, reduce workloads, and make our industry a more attractive proposition for the people we need. Christoph will explain how we are making it easier to leverage smart tools to empower HR professionals to manage their teams and improve the experience of those serving aboard.
Focus on Human element – Costas Kontes, Managing Director | VShips Greece
Why is the shipping industry still taking a "reactive maintenance" approach to its most valuable asset? – Ronald Spithout, Managing Director | OneHealth by Vikand
Vikand challenges the industry to rethink its human wellness strategy and consider a Crew Asset Management approach. Through proactive care supported by modern technology, ship owners and operators can help optimize vessel operations and improve seafarer well-being with regular "predictive maintenance," just as they would with any other valuable onboard asset. This presentation outlines how viewing seafarer health as an investment – not a cost centre – is better for people, better for our industry and better for business, as our financial risk model illustrates. 
FMS beyond compliance – Nikos Goudoulias, Area Sales Manager | OTG
Correctly used, Fleet Management software can transform how assets are managed and unlock opportunities to improve working practices that eliminate waste and wasted effort to maximise the performance of the fleet. In this session, Nikos will look at how strategic implementation of Fleet Management software can be the key to successful digital transformation, sharing best practices from a recent successful fleet management digitalisation project between OTG and Tidewater.
Fuels and technology to tackle the decarbonisation challenges – George Dimopoulos, Scientific Advisor, R&D and Advisory Unit | DNV
Awareness of crew risks and the role of Crew Welfare Best Practices – Kostis Antonopoulos, Director Eastern Mediterranean | RightShip
 Crew welfare is the hidden issue in shipping. Poor treatment and conditions affect an unacceptably high number of seafarers, and the knock-on effects for them, for businesses, and for the industry are enormous.  The gravest issue is seafarer abandonment, a human tragedy happening within marine space. It is an endemic issue in shipping, and it occurs on vessels of all types, ages, and flag states, and affects seafarers of all nationalities and levels of experience.  
 Other issues include shortfalls in basic conditions like hygiene, health, and nutrients, and shortfalls in wages or complete failure to be paid.  Apart from the moral urgency of these issues, poor crew welfare has direct impact on the economics of shipping. Our data shows that 70-90% of incidents in shipping occur because of human error. Behind each of these human errors, there is usually a welfare-connected issue, like fatigue or ill health. 
 RightShip has collaborated with the Sustainable Shipping Initiative (SSI) and the Institute for Human Rights & Business (IHRB) to create a Code of Conduct and Self-Assessment Tool to help improve standards across the industry. Shipowners and operators can use the Self-Assessment Tool to track their performance on crew welfare. Companies with good standards will be recognised on the RightShip platform, but the goal is to give organisations visibility on this issue and enable them to improve. 
What's on the learning radar?  – Raal Harris, Chief Creative Officer | OTG
From the disruption of digitalisation to the rise of Human Factors and behavioural assessment, ship operators face an ever-increasing number of regulations and requirements. Using his experience from his participation in Industry groups and global events, Raal will take a dive into some of the key trends and considerations and highlight how OTG is responding to help organisations prepare their people to meet these challenges. 
Advances in learning and assessment  – Knut H. Mikalsen, Director Learning Solutions | OTG
Director of Learning solutions Knut Mikalsen will present an update on the Learning library, the project to refactor our titles into micro-learning units, and the development to the adaptive learning system. He'll also cover some of the new ways to personalise your use of Ocean Learning Platform to drive your initiatives and create an improved employee experience. 
Closing address and thanks
Cocktail reception and fingerfood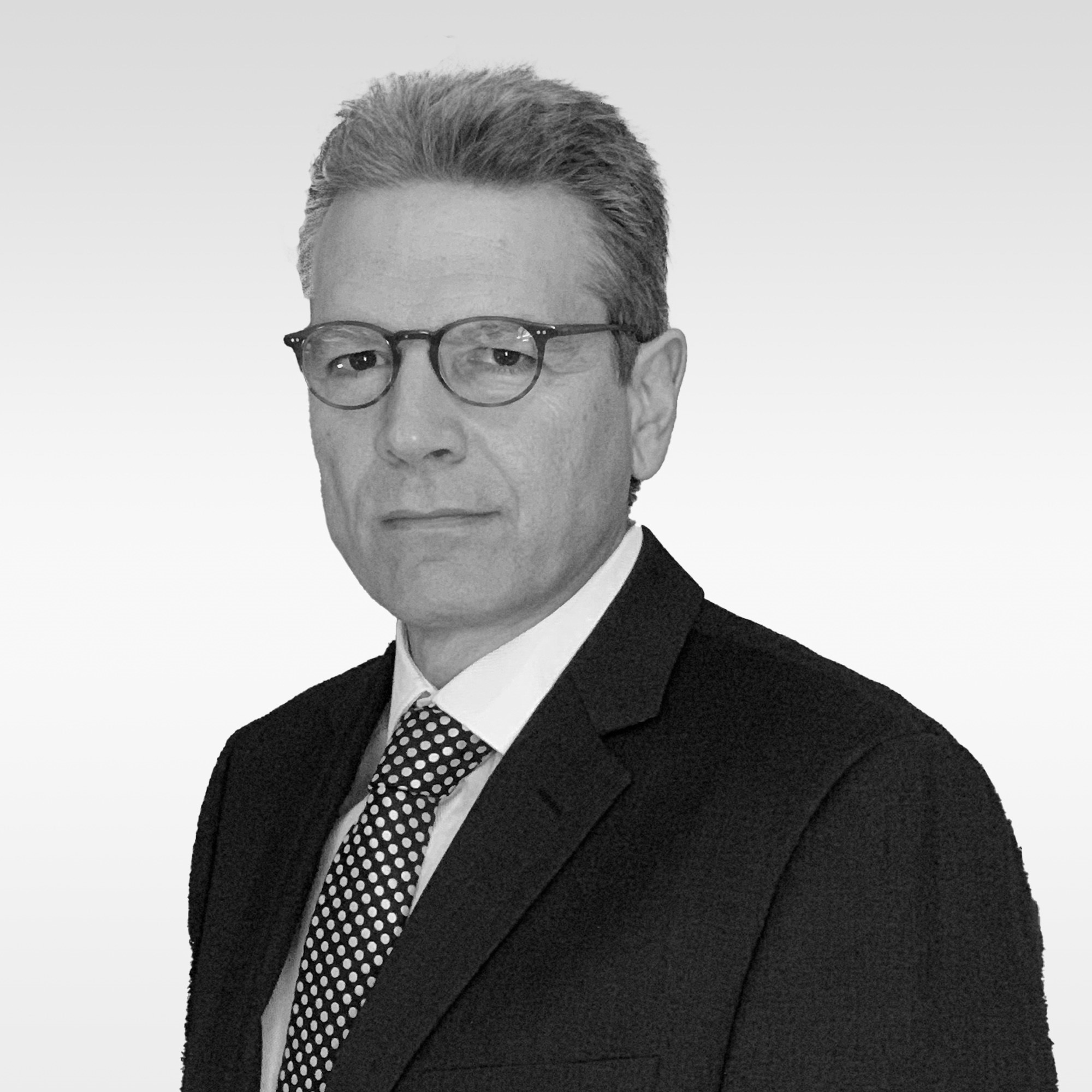 Kostis Antonopoulos, Director Eastern Mediterranean |

Rightship
Kostis Antonopoulos is RightShip's Associate Director for Eastern Mediterranean. His role involves developing the company's business and reaches across the region, using his extensive experience and networks to support the EMEA team and RightShip customers. 
Kostis Antonopoulos began his career as co-founder of the company that first connected Greece to the Internet in the late 80s. He worked as a tech entrepreneur until shifting to the maritime sector, initially with early trials of IP (Internet Protocol) over Inmarsat in the early 90s. He worked in technical positions in shipping companies before moving to the ship repair and shipbuilding sector in the Middle East for 15 years.  
He worked as Managing Director of a Shipyard in Dubai, then as Divisional Director of Damen (Qatar), and finally as Chief Commercial Officer of a JV shipyard of Qatar Gas Transport and Keppel. Kostis re-joined the Greek shipping community in 2019 when he took over as Managing Director of a company operating a fleet of tankers and bulkers. Kostis joined RightShip as its first Associate Director of Eastern Mediterranean at the end of 2022.  
Kostis is passionate about world affairs and seeks to understand how the shipping industry interacts with societies and economies. He is an avid reader and sailor and loves to teach his kids maths and physics.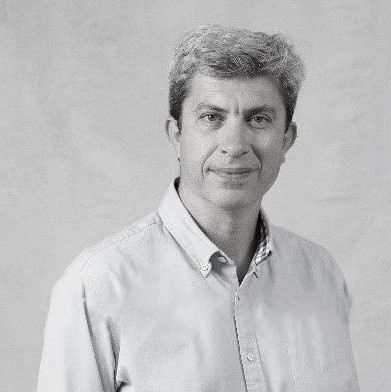 George Dimopoulos Ph.d, Scientific Advisor, R&D and Advisory Unit | DNV Hellas S.A.
George Dimopoulos is an Associate Professor in the School of Naval Architecture and Marine Engineering of the National Technical University of Athens (NTUA). He is also a scientific advisor to DNV's maritime advisory and R&D units.
His field of expertise is the modelling and optimisation of ship energy systems with a focus on novel ship machinery concepts and technologies, decarbonisation solutions and performance improvement methods applied in all ship segments, including oil tankers, bulk carriers, gas carriers and FSRUs.
He is the lead researcher or project manager in various R&D, ship concept design and advisory projects working closely with major Greek and international ship owners, yards and manufacturers. He holds a PhD. in optimisation methods for ship energy systems engineering from NTUA. George has authored more than 50 peer-reviewed papers in scientific conferences and journals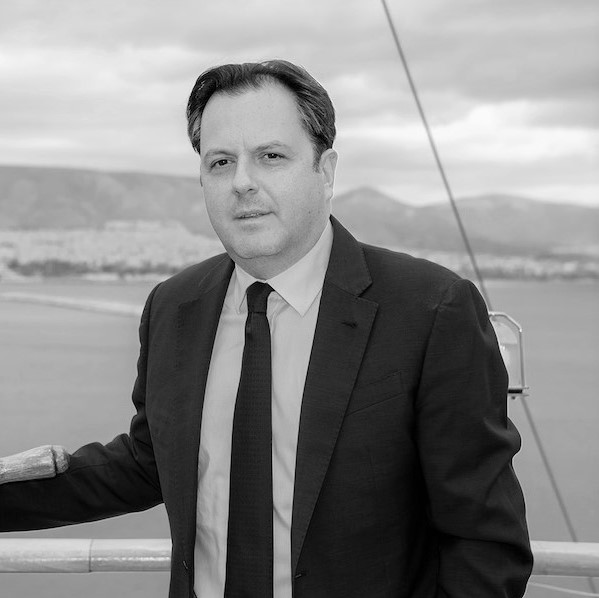 Costas Kontes, Managing Director | VShips Greece Ltd
Costas Krontes has been working as a Managing Director for V.Ships Greece Ltd. since 2016 while he has been previously serving as Business Development Manager for V. Group since 2008. He is responsible for the office in Greece and for operating a large fleet of Container and Bulk Carrier vessels. Previously he has been serving the Cruise / Leisure sector, working for Iberojet Cruceros. Being responsible for the Marine and Technical operations,
Costas set up the operation in Madrid for the company, later on, to expand from 1 to 3 owned ships and later on sold to a large cruise line. Other positions held previously were with Martinoli SAM in Monaco following the fleet of Renaissance Cruises being involved in the successful initial launching of Oceania Cruises, as well as working for Festival Cruises both the ships and on the new buildings in France. He has a BSc, MSc in Marine Engineering from Newcastle University Upon Tyne and a MSc in Shipping, Trade and Finance from Cass Business School.
Later additional qualification was the attendance of Seatrade Cruise Masterclass course and the Executive Leadership Development Course designed for V.Group from Strathclyde Business School while holding the title of Chartered Engineer from the British Engineering Council. Costas has served 6 years at The International Propeller Club Port of Piraeus as a governor out of which the two years served as Secretary General and is the currently in his 3rd year as Vice President.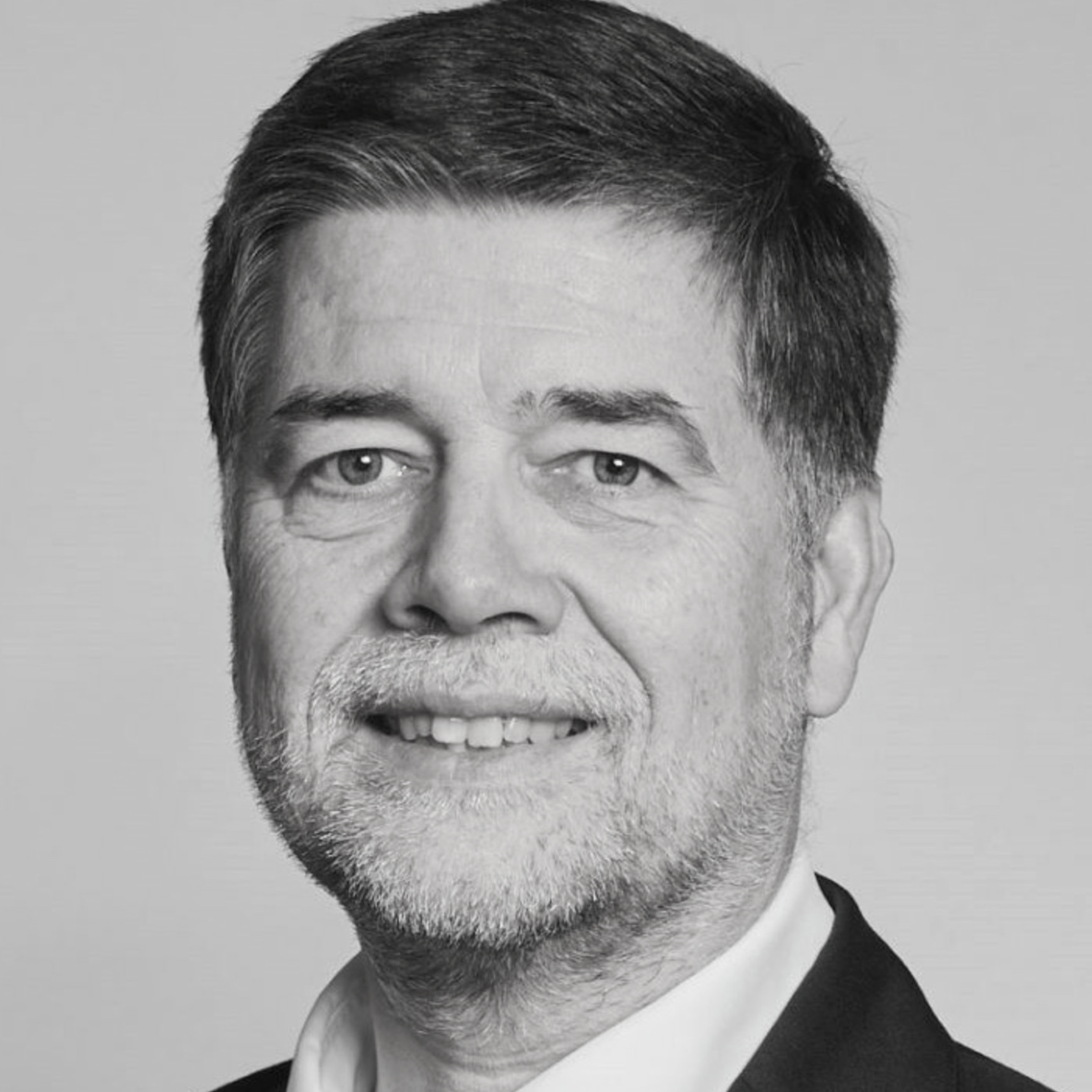 Ronald Spithout, Managing Director | OneHealth by Vikand
With over 20 years of mobile satellite industry knowledge, having served global mobile communities on land, in the air and at sea, Ronald has a deep understanding of maritime industry from a perspective of digitalisation, driving operational efficiency and new business models with respect to decarbonisation/fuel transition, crew communication, welfare, safety and (cyber)security.
Since 2022 Ronald is advising maritime digital initiatives and their use of mobile satellite communications for enhanced crew welfare and sustainability. Recently he has become MD for Vikand as part of their One Health and Human Sustainability Program.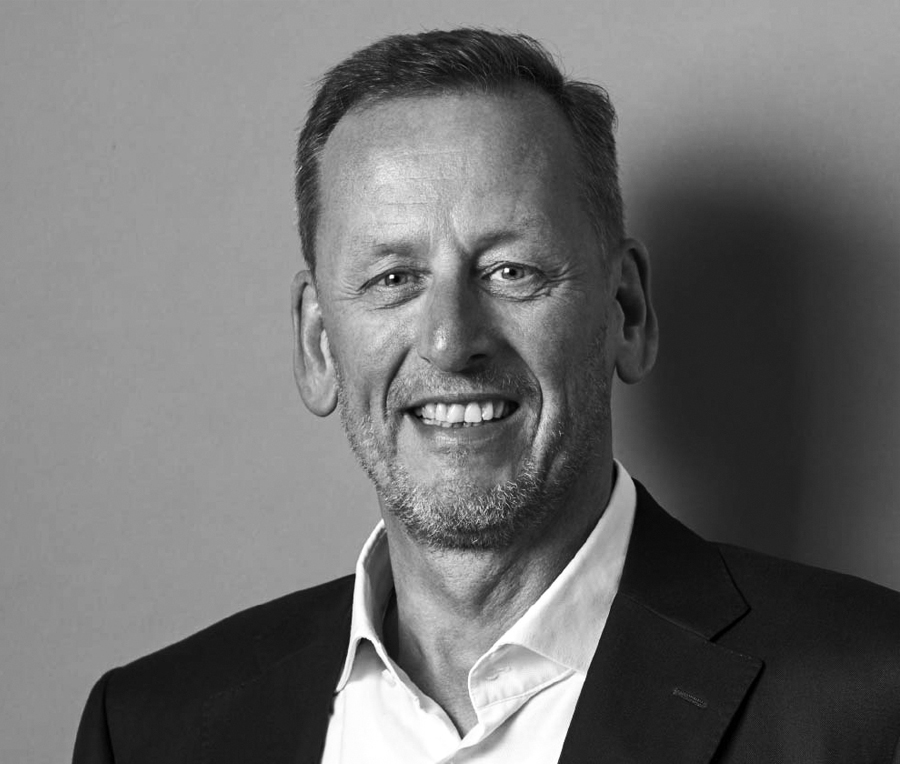 Thomas
Zanzinger
, Chief Executive Officer | OTG
Thomas Zanzinger brings over 30 years of leadership experience working at global SaaS and software vendors that provide mission-critical Enterprise B2B solutions.
Most recently he served as CEO at Inriver, a global leader in digitization through product information management.
At Inriver, Thomas accelerated international growth across all regions, increased customer retention, brought new and additional solutions to market as well as added strategic capabilities via M&A.
Prior to Inriver Thomas worked for software engineering simulation and 3D design software business ANSYS as well as market-leading companies Aptean and Software AG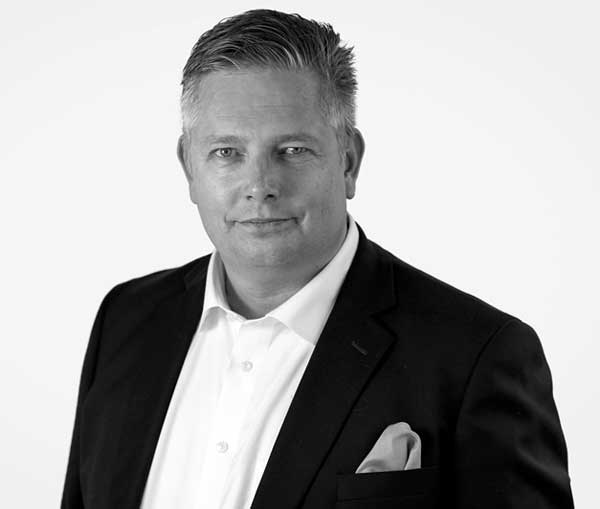 Johan Gustafsson, Chief Revenue Officer | OTG
Johan Gustafsson is the Chief Revenue Officer of Ocean Technologies Group coming from the role of Chief Operating Officer of the Wallem Group.
Johan has experience in Maritime Technology and Ship Management. His experience spans two decades with blue-chip organisations including Transas and Wartsila.
Having started his career in the Swedish Armed Forces, Johan had a long association with Transas where he led the Global Sales team before a merger with Wartsila, whereupon Johan became the Director of Global Sales for Wartsila Voyage Solutions.
As the Group's Chief Revenue Officer, Johan leads Account Management, Customer Support and Sales teams based globally across Ocean Technologies Group companies.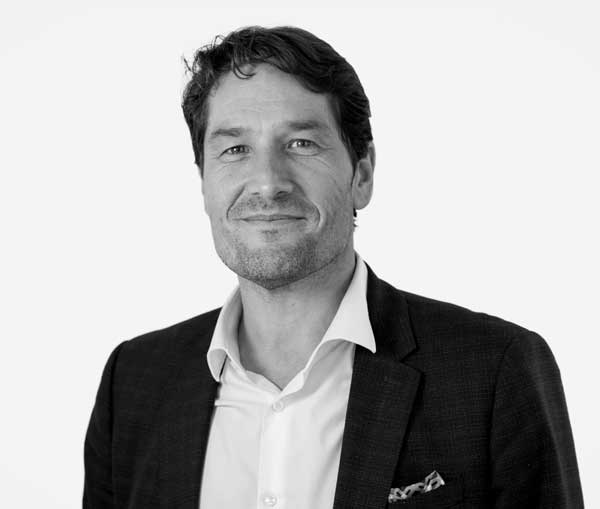 Raal Harris, Chief Creative Officer | OTG
Raal Harris is the Chief Creative Officer of Ocean Technologies Group with responsibility for leading brand development, marketing and communications activities ensuring a great brand experience for all stakeholders.
He is also responsible for developing and driving strategy and efforts in developing direct-to-consumer assessment services across online courses, assessment and other value-added streams.
Prior to taking his group role, Raal was Managing Director of Videotel, where he spent fifteen years gaining extensive experience in Maritime E-Learning and the production of maritime training content and software solutions.
Raal's diverse background includes university lectureships in interaction design, information product design, and computer games design. An active participant in the maritime industry Raal is involved with numerous seafarer welfare, ship management and trade associations.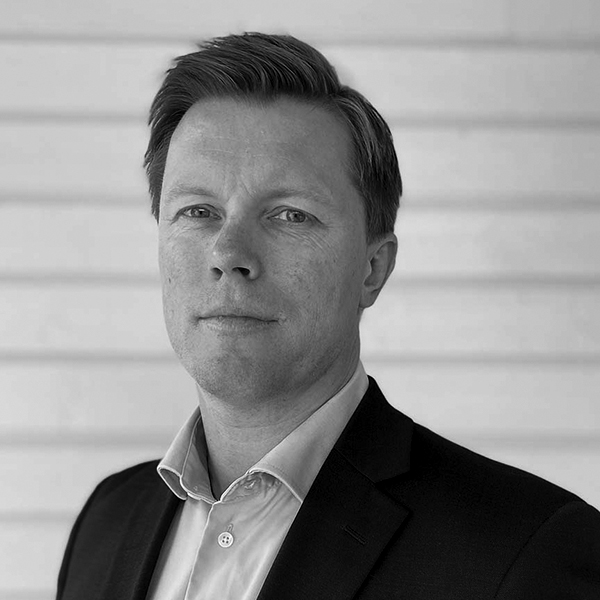 Knut H. Mikalsen, Director Learning Solutions | OTG
Knut H. Mikalsen is the Learning Solutions Director of Ocean Technologies group with responsibility for Digital Learning, Assessment, Courses and Competence Management.  
He has more than 2 decades of experience with Digital Learning within the maritime industry and is passionate about digital innovation, transformation, and leadership. 
He has developed an industrialized future-proof approach to the content development and platform in Ocean Technologies Group and has led the development of the first adaptive digital content for the Maritime market. 
Prior to taking on his role in Ocean Technologies Group, Knut was responsible for the digital learning development in Seagull AS, managing multiple teams across Europe, Asia, and US. He was also a board member of the company for 8 years.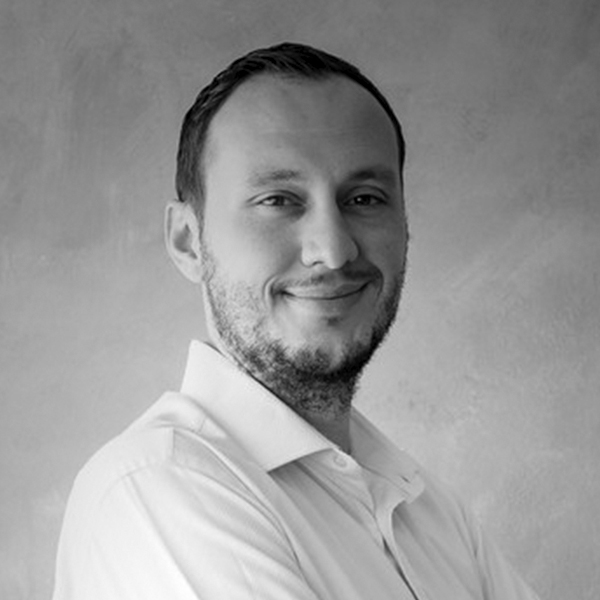 Christoph Koenig, Business Development Director
| OTG
Christoph Koenig​ is the Business Development Director at Ocean Technologies Group.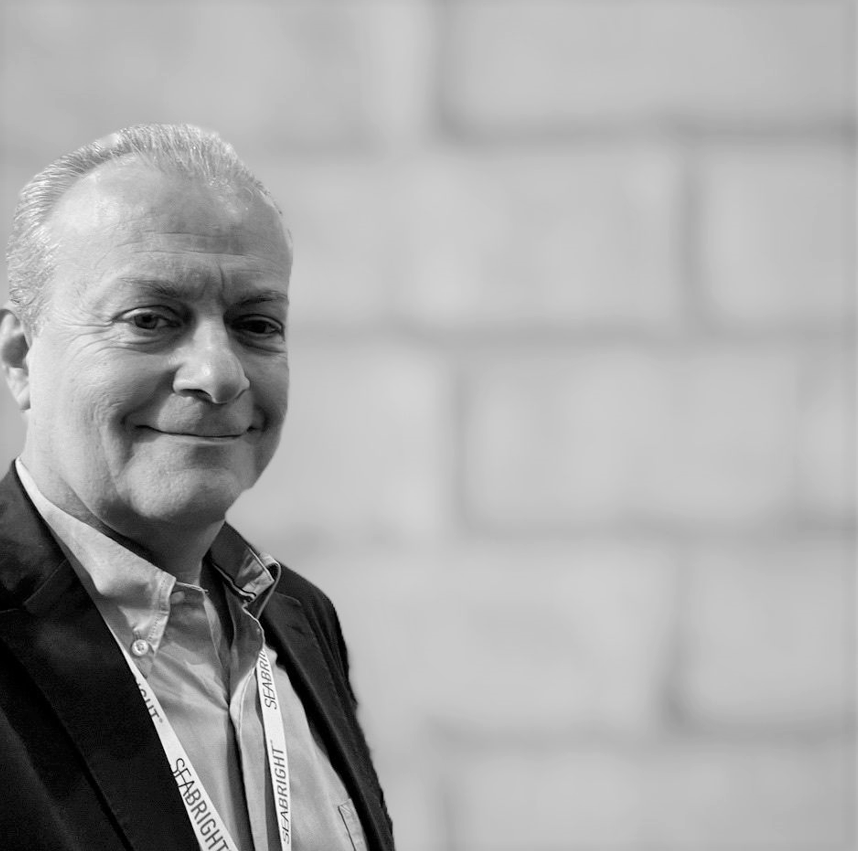 Nikos Goudoulias, Area Sales Manager – Southern Europe, Middle East and Africa | OTG
Nikos Goudoulias, Area Sales Manager at Ocean Technologies Group, is based in Limassol, Cyprus, and leads the team responsible for Sales & Account Management throughout Southern Europe, the Middle East, and Africa. 
Nikos brings a wealth of Information Communication Technology experience, having started his career at IBM, France as Large Systems Sales Engineer and then at Info-quest, Greece as Area Sales Manager, with a postgraduate degree in Technical-Commercial, as well as a master's and a bachelor's in science. 
His journey within the shipping industry commenced back in 1995 when he started building his extensive experience within companies such as SpecTec, Oceanwide International, ShipNet, Ulysses as well as ABS as Director of Sales for EMEA based in Dubai. 
Nikos joined Tero Marine two and a half years ago as Regional Director for the Mediterranean, Middle East, and Africa, and he is an OTG subject matter expert on Fleet Management systems.