OTG Customer Seminar in Bergen
The new fuels and technologies of the 4th propulsion revolution will place new demands on the skills of our crews. ESG requires changes to the way we work and the company cultures we need to build. Digitisation offers opportunities to automate processes and bring greater insight than ever into the performance of our vessels and crew.
Our maritime professionals will be key to ensuring success, but we face a shortage of good candidates in key roles. In this seminar we consider how technology can be used to find, build and retain talent and support our maritime professionals onboard and ashore in the vital work they do.
The event will be held at Clarion Hotel, in the UNESCO World Heritage Listed area of Bryggen.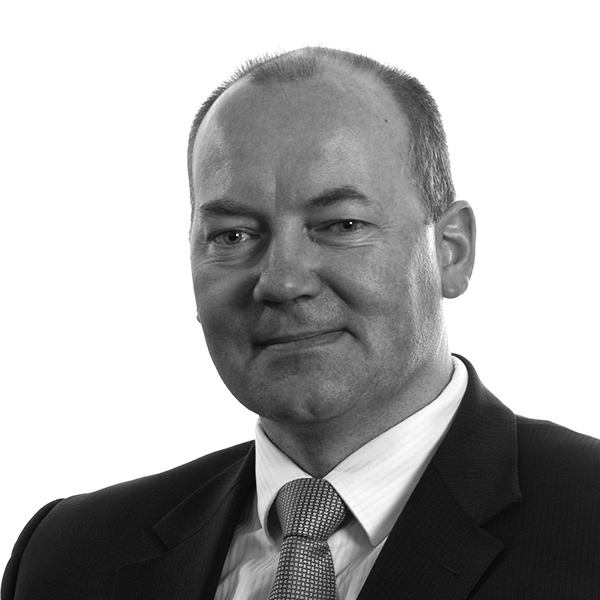 Kuba Syzmanski
Secretary General, InterManager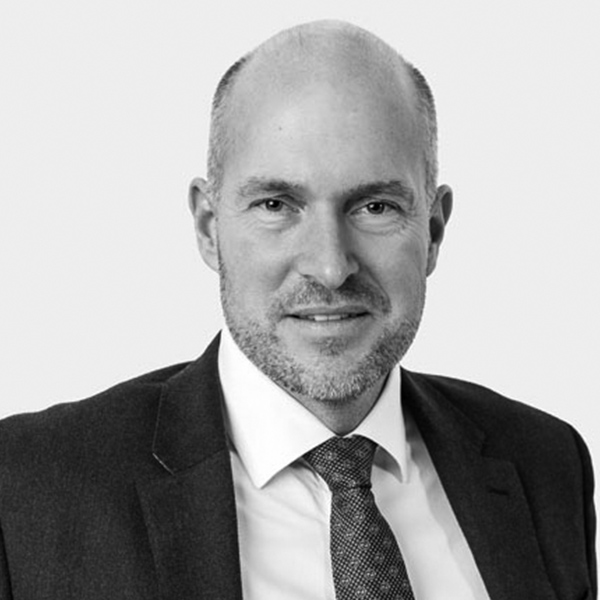 Øistein Jensen
Chief Sustainability Officer, Odfjell SE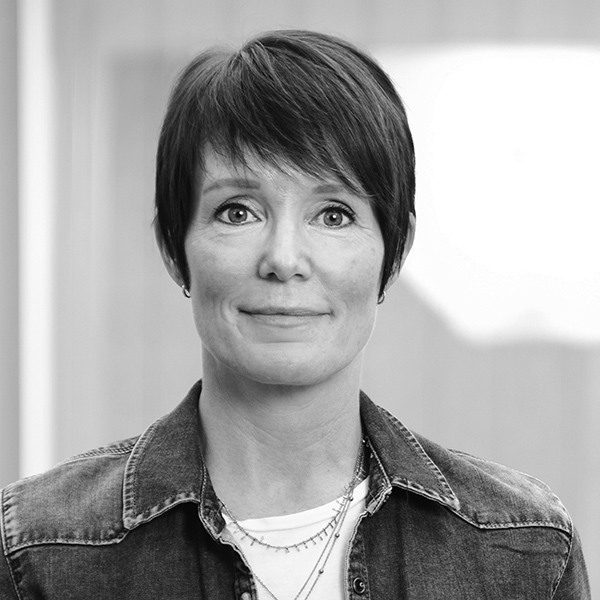 Kristin Helen Andersen
Vice President IT,
G2 Ocean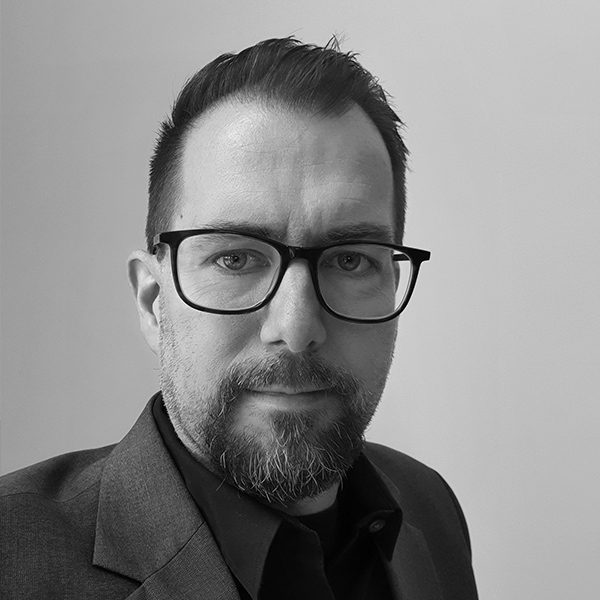 Ola Lundqvist
Sales Expert Simulation Solutions, Wärtsilä Voyage Solutions
Programme
Afternoon – All Customer Seminar 
Welcome
Quick overview of the day and safety briefing 
OTG Vision & Values – building for the future – Johan Gustafsson, Raal Harris & Henning Davies of OTG
It's two years since we formed OTG and launched a common brand. In this opening session, we will share our vision, illustrate how the new organisation is set up, provide an overview of our development roadmap, and detail our strategy for bringing Fleet Management, Learning & Assessment, and Maritime HR closer together, providing you with greater value.
Keynote Address – Kuba Syzmanski, Our seafarers, and those that support them ashore are under greater pressures than ever before. Unpredictable global and local events are putting pressures on supply chains and crewing, Whilst digitisation and technology present opportunities to transform the way we work and live onboard. Kuba Syzmanski, Secretary General of InterManager, shares his thoughts and perspectives on the key issues affecting our Industry and our people in these times of change.
 Powering Maritime HR – Linda Frederich, OTG
The ability of our crews to adapt to changing industry will be paramount. Technology presents opportunities to make maritime HR manageable, to reduce workloads, and make our industry a more attractive proposition for the people we need. Smart tools empower HR professionals to find and evaluate talent, and build effective teams.
Advances in Learning and Assessment – Raal Harris, Knut H. Mikalsen & Vibeke Nordahl-Paulsen of OTG
In bringing our learning brands together, there are more opportunities than ever to build out your e-learning strategy. Alongside presenting an update on the Learning library and competency management, we will demonstrate the new principles for content authoring at OTG and give a preview of the adaptive learning approach to development.
Harnessing new technologies to unlock shipping's potential – Ola Lundqvist, Sales Expert Simulation Solutions, Wärtsilä
Ola Lundqvist of Wärtsilä explains how cloud simulation and smart realities make simulation more accessible than ever and make it possible to de-risk your operations by utilising their library of 250 exercises via the Ocean Learning Platform.
Technology driven management – Kristin Hellen Andersen is Vice President IT, G2 Ocean
Cloud Solutions and digital services bring challenges both to business culture and IT functions, but it also gives new opportunities to change traditional ways of working with the use of new technologies. Kristin will share her 15 years of experience in technology driven management, successfully advising businesses in how to get the most from technology and optimise the interface between people, businesses and IT systems.
Fleet management as a tool for transformational change – Rune Lyngaas, OTG
A look at how strategical implementation of Fleet Management software can transform how operators manage their assets and the working practices of the crew to uncover efficiencies, eliminate waste and wasted effort, and maximise fleet performance.
What does a sustainable future look like? – moderator Raal Harris, OTG
For a long time, sustainability lacked concrete measures that companies could use to track their performance on environmental, social and governance (ESG) aspects of their operations. With the current developments of international standards for the measurement of ESG and initiatives to decarbonise our industry in the race to 2050, there are new risks and opportunities for ship operators and those that support them.
This session will look at how leading organisations set themselves up for sustainable success.
Green shipping – can we get there? –Øistein Jensen is Chief Sustainability Officer at Odfjell SE
Around 90% of the world's traded goods are transported by sea. Shipping accounts for 2% of global CO2 emissions, a number that will increase as demand for transportation increases. Still, shipping remains the most environmentally friendly way of transporting large volumes over great distances. So, we are a part of the problem but also the solution. Decarbonizing shipping is a massive challenge for the industry. In this presentation, Øistein will present challenges and opportunities of climate risk and shipping transition and Odfjells decarbonization journey and strategy.
Future Zero Emission Vessel – Leif Arne Strømmen Partner Peak Group
The ambition to reach our decarbonisation targets by 2050 rely on the innovation of pioneering first movers in the designing and deployment of new fuels and technologies.
Establishing the safe operation and commercial feasibility of these new vessels is vital and projects are already underway to maximise this effort. In this presentation Leif Arne Strømmen of Peak Group shares his direct experience of key initiatives that are leading the way to zero emission shipping.
Moderated discussion and Q & A
Closing address and thanks
Programme
Morning sessions – Pre-Seminar Workshops and Tero drop-in (OPTIONAL)
Crew sessions (for selected participants only)  
Learning sessions (for selected participants only)  
Tero Drop-ins (for selected participants only)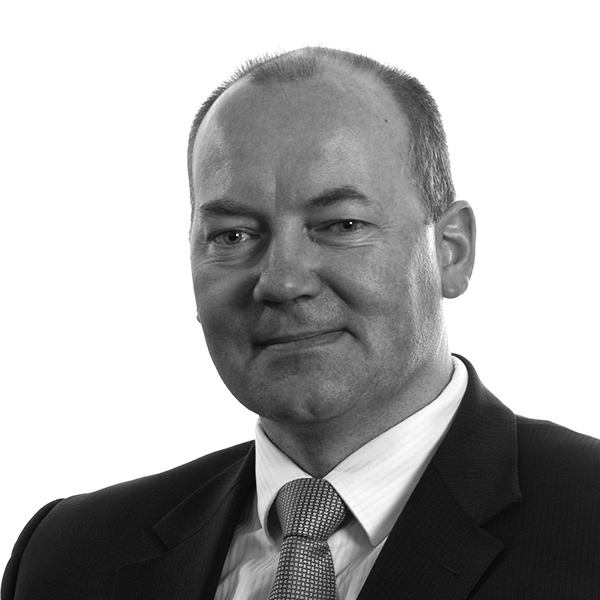 Captain Kuba Szymanski is the Secretary General for InterManager, the international trade association for the ship and crew management sector.
During his sea career he sailed gas/chemical/product tankers and continues to maintain his Captain's Licence. Moving ashore he gained a Certificate in Ship Superintendence and an MBA and worked as a Marine Superintendent, HSEQ Manager, Fleet Manager and General Manager.
Through his role with InterManager, Capt Szymanski has participated in many industry-wide projects. He chairs the Human Element Industry Group Enclosed Space Committee.
Capt Szymanski is a member of the Maritime Professional Council of the UK, and a fellow of the Nautical Institute and member of its Executive Board. He chairs the HR and Renumeration Committee of the TK Foundation, is Chair of the Board of the Seafarers Hospital Society, and holds an Honorary Doctorate by Solent Southampton University in recognition of his contribution to the maritime industry.
In his leisure time, Kuba is a keen yachtsman and sails competitively.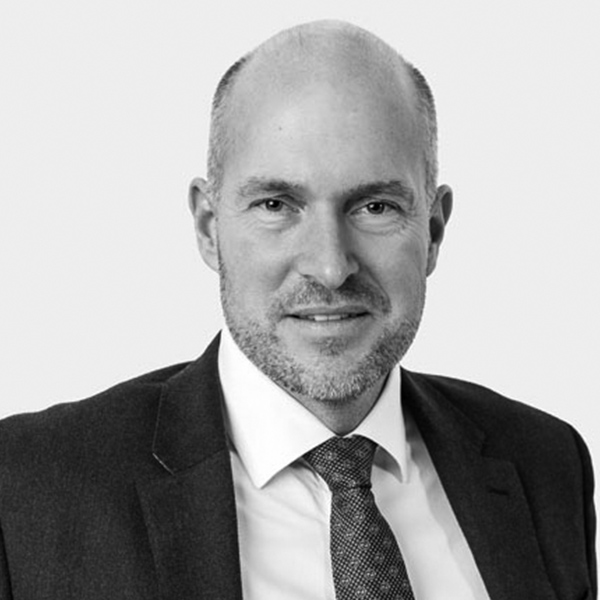 Øistein Jensen is Chief Sustainability Officer at Odfjell SE. He was previously Chief of Staff in Odfjell and was appointed to CSO in August 2020 as a part of the company's dedicated focus on sustainability. Øistein has been part of Executive Management in the group since 2016. He was in 2021 elected as a board member of Maritime Anti-Corruption Network (MACN)
Jensen is an executive with broad experience in naval leadership, management consulting, sustainability, and shipping. He is a frequent speaker and regarded as a leading voice on sustainability in shipping.
Øistein was previously a director at PwC Management consulting for ten years, working on strategy, ESG, and compliance. Øistein came to PwC from the Navy, where he served as captain of a submarine and commander for the submarine command training. Øistein has a Bachelor of Military Science from Naval Academy and MBA from Norwegian School of Economics.
Leif Arne joined the Norwegian based Peak Group from May 2021 as partner and head of business development. Together with various partners, Peak Group is currently developing new green vessel concepts as part of their fleet renewal and expansion program. Leif Arne is currently also filling the role as CEO for K2 Project Forwarding AS, a startup jointly owned by Peak Group and Deugro Group. Leif Arne Strømmen is Master of Management, Logistics, from the Norwegian Business School.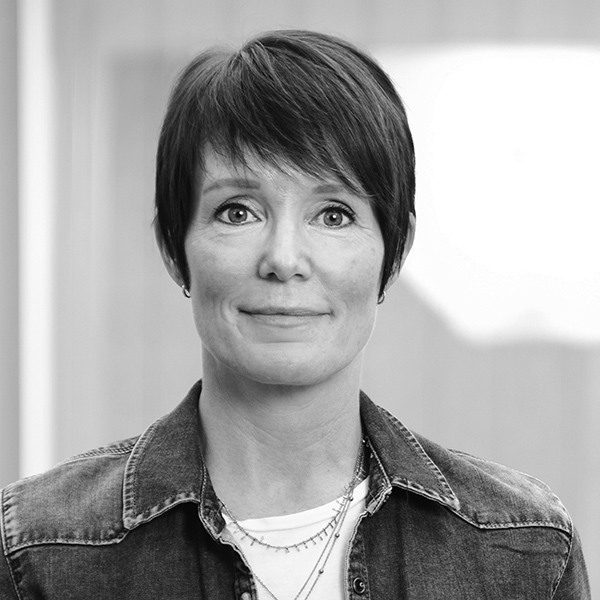 Kristin Helen Andersen is Vice President IT in UnITy, the joint IT department established between G2 Ocean, Gearbulk and Grieg Star. She has 18 years of experience working with technology driven management both in private and public sector. Her area of responsibilities has mainly been in the interface between business and IT, as Head of IT or Head of Business Development. Before Kristin went into Shipping in 2018 she has been working with digital strategy and projects with a special focus on transformation within different business sectors, ranging from Consulting to Transportation. Kristin truly believes that IT can be an important business driver in the digital transition Shipping is experiencing.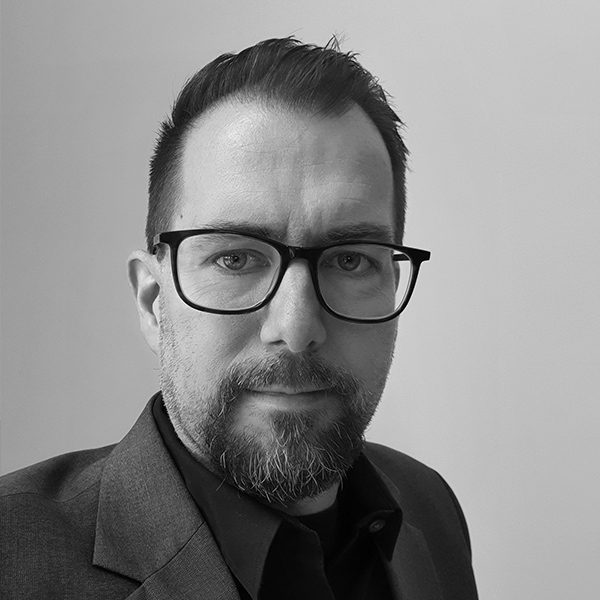 Ola Lundqvist is the Business Development Manager for Wärtsilä Voyage in Scandinavia and the Baltics. With his many years of experience in electronic navigation, simulation and training, many of which were relevant to the development of our innovative maritime training solutions.
Ola has the background from engineering side with a MSC in Electronics working with computer networks before joining Wärtsilä Voyage with navigation systems, simulators and simulator networks.
Ola specialises on the simulation and training side of the company, assisting our colleges, ship owners, and training centres in ensuring that their crews are prepared to the highest of standards.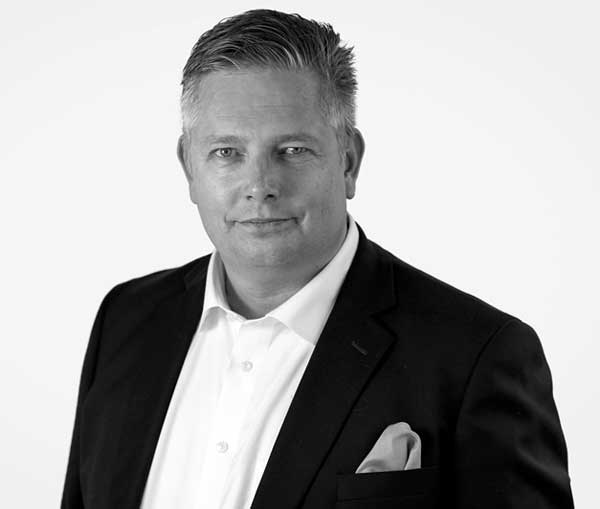 Johan Gustafsson is the Chief Revenue Officer of Ocean Technologies Group coming from the role of Chief Operating Officer of the Wallem Group.
Johan has experience in Maritime Technology and Ship Management. His experience spans two decades with blue-chip organisations including Transas and Wartsila.
Having started his career in the Swedish Armed Forces, Johan had a long association with Transas where he led the Global Sales team before a merger with Wartsila, whereupon Johan became the Director of Global Sales for Wartsila Voyage Solutions.
As the Group's Chief Revenue Officer, Johan leads Account Management, Customer Support and Sales teams based globally across Ocean Technologies Group companies.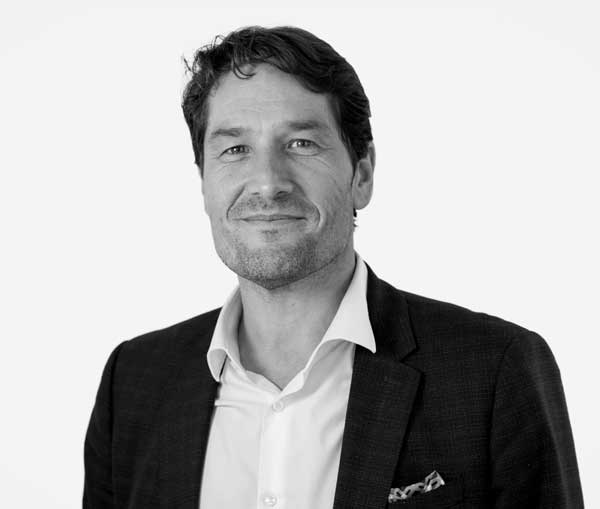 Raal Harris is the Chief Creative Officer of Ocean Technologies Group with responsibility for leading brand development, marketing and communications activities ensuring a great brand experience for all stakeholders..
He is also responsible for developing and driving strategy and efforts in developing direct to consumer services across online courses, assessment and other value-added streams.
Prior to taking his group role, Raal was Managing Director of Videotel, where he spent fifteen years gaining extensive experience in Maritime E-Learning and the production of maritime training content and software solutions.
Raal's diverse background includes university lectureships in interaction design, information product design, and computer games design. An active participant in the maritime industry Raal is involved with numerous seafarer welfare, ship management and trade associations.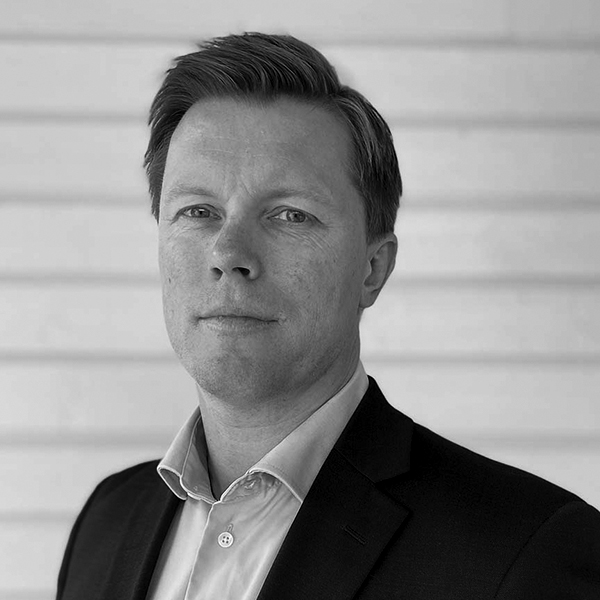 Knut H. Mikalsen is the Learning Solutions Director of Ocean Technologies group with responsibility for Digital Learning, Assessment, Courses and Competence Management.  
He has more than 2 decades of experience with Digital Learning within the maritime industry and is passionate about digital innovation, transformation, and leadership. 
He has developed an industrialized future proof approach to the content development and platform in Ocean Technologies Group and has led the development of the first adaptive digital content for the Maritime market. 
Prior to taking on his role in Ocean Technologies Group, Knut was responsible for the digital learning development in Seagull AS, managing multiple teams across Europe, Asia, and US. He was also a board member of the company for 8 years.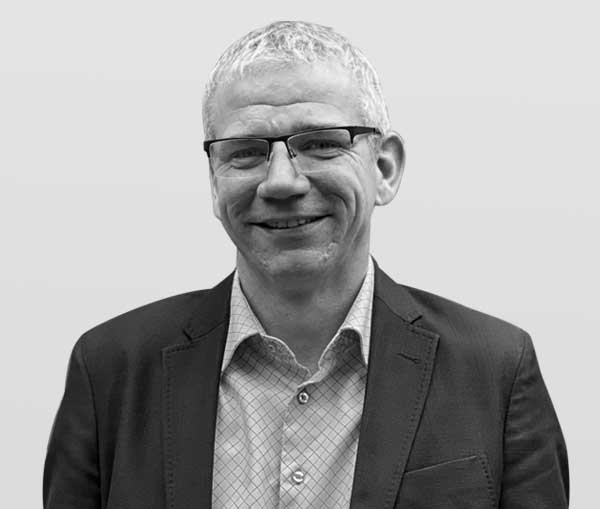 Rune Lyngaas is the Chief Executive Officer of Tero Marine brand which provides Ocean Technologies Group's Fleet Management solution TM Master. Born and raised in Norway, a hub of maritime technology innovation, Rune has over two decades experience of responding to the evolving needs of shipowners and managers in the maritime software industry, including seven years as Head of Product Management for all maritime software from classification society DNV.
A passionate advocate for digital innovation in shipping, Rune is dedicated to driving forward an agile, customer-focused approach in which ship management solutions are used strategically rather than just as a compliance tool. With his expert team he designs and delivers future-ready software that optimises the safety, efficiency, and performance of every ship.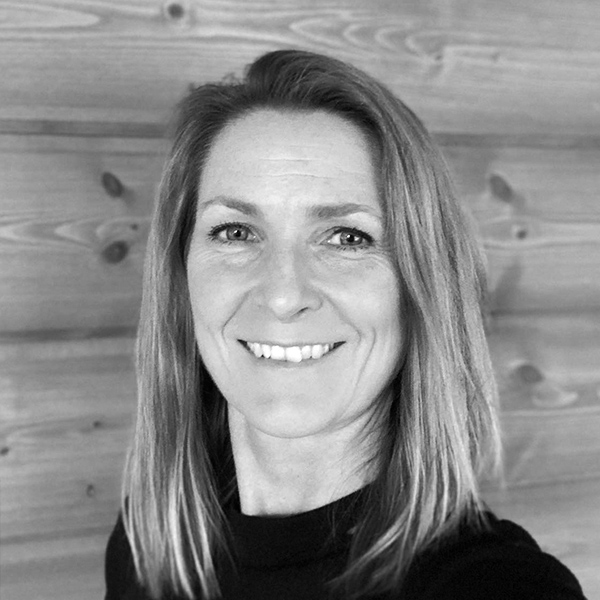 Linda Frederich is Crewing professional and Head of Crew & Fleet Customer Management Projects at Ocean Technologies Group.
Linda has extensive experience within personnel management in the maritime industry. Being the global HR leader responsible for sea and shore in several shipping companies, provided her with a deep insight on the challenges, daily tasks and strategic developments faced by the industry. This grew a passion to enhance the life of seafarers and reduce administrative burdens which finally led her to the maritime software business where she is now leading a team of Project Managers and Consultants in Ocean Technologies Group, helping shipping companies to digitize their crewing and PMS operations.